Reduce Pay-to-Play Expenses for Your Family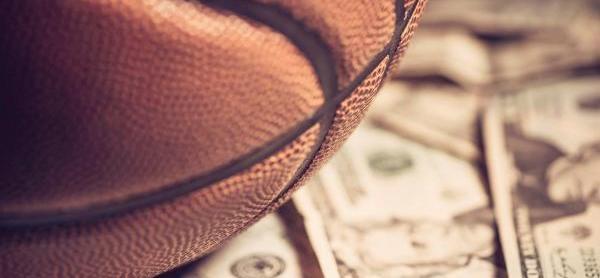 If you're preparing to write yet another check to your kid's school before this coming fall sports season, you're far from alone. A majority of public schools in the U.S. charge fees for students to participate in school sports. 60%, to be exact, implement this pay-to-play system according to research performed by University of Michigan's C.S. Mott Children's hospital.
Individual fees can vary depending on the school and sport, but for families with multiple kids or even multiple sports per kid, they can stack up fast, up to hundreds of dollars per season. And that's not including the additional costs of uniforms, spirit gear, travel, and team dinners. For some, these expenses are merely an inconvenience, but for students who come from households lower on the income scale, unfortunately they can be enough to take away their opportunity to play.
Research shows early involvement in sports has a positive effect on a student's physical and emotional development as well as their academic achievement. On top of that, more high school athletes attend college than non-athletes. One study surveyed 400 women CEOs across the globe, and it was discovered that 94% of them had played a sport at some point in their life.
Important skills like leadership, dedication, work ethic, and problem-solving are forged on the platforms of youth and high school sports. The broad scope of benefits associated with adolescents playing sports is invaluable, and money shouldn't be the reason a child misses out on them.
While it's easy to point fingers at your school for laying these expenses on parents and possibly discouraging potential athletes, oftentimes districts find themselves stuck between a rock and a hard place when it comes to funding athletic programs. Budget cuts are prominent these days, and in many cases, placing some of the financial burden on families is the less grim alternative to cutting sports teams and other extracurricular programs altogether.
The bottom line: it doesn't look like these fees will be eliminated any time soon, and they could even increase in coming years.
Hopefully your school is already working hard to generate revenue and keep costs as low as possible. Selling advertising space in the school gymnasium and football stadium to local businesses is something a lot of schools do to make money rather quickly, and it's a great suggestion to make as a parent if your school isn't currently partaking. But what else can you do to offset these fees for you and other families in your school community?
Save up
Now that you see these costs coming, you can prepare. Whether you already have a student athlete in the family, or you anticipate that you will in the future, it's never too early to start saving up. If you make it a priority to prepare, you won't feel so slammed when those participation fees roll around.
Work it out
Talk with your school's athletic department. It's likely that they will be willing to work with you to install a payment plan or some sort of waiver, depending on your need. Volunteers are usually needed to time, score keep, take tickets, and line judge at various competitions. See if the school agrees to compensate you with reduced fees for helping out at their home sporting events. If your school already has an athletic boosters club it wouldn't hurt to attend a meeting and see how you and your family could benefit from getting involved.
Fundraise
Fundraising often requires time and effort, but it can really pay off. Get together with other parents and brainstorm fundraising activities that you feel would work in your community. You could host an event, hold an auction, sell coupon books, or consider starting a gift card fundraising program to continue raising money all year long. Connect with the school to decide on the percentage of money raised that can go directly to participation fees.
Every child should have the opportunity to be an athlete. Follow some of these ideas so you can reduce the cost of pay-to-play and make playing sports a possibility for your kids.
Next Steps: