We're making dreams a reality
For 25+ years, we've been committed to delivering the easiest, most effective way for non-profit organizations across the U.S. to fundraise for what matters most to them. Private school tuition, marching band trips, sports fees, and so much more. $800+ million raised and still counting, we are continuing to redefine what's possible.
Mission-driven, career-driven
Our team is a diverse and talented group of individuals, united by passion and dedication to making a social impact with our work. Together, we continue to innovate our omni-channel e-commerce platform to lead the way in disrupting the fundraising space, putting our customers and their needs at the forefront of everything we do.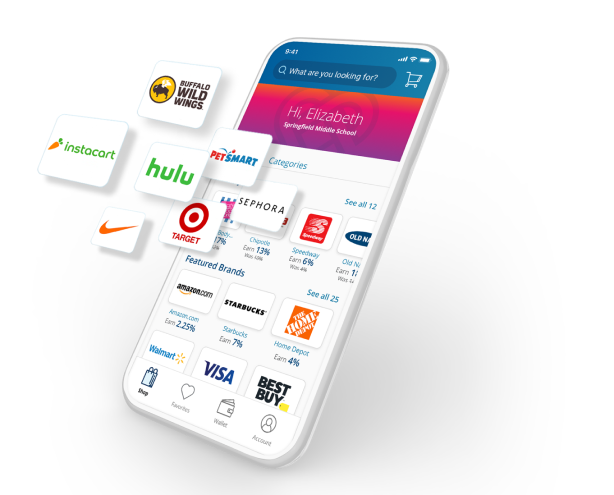 OUR MISSION
To make an impact in local communities by reinventing fundraising for convenience and relevance.
EMBRACING CORE BELIEFS
Our daily actions are inspired by the ideas we hold true. Here's what drives us:
01
We believe that no dream is too big
Getting a better education. Winning the championship game. We can help make anything happen.
02
We believe the answer is simple
Our teams make sense of the complex to provide simple solutions.
03
We believe in putting the data to work
Anyone can study it. We apply it.
04
We believe happiness is your right
Every day should be a great day at work. And every day is your chance to make someone else's.
05
We believe in the power of accountability
It sparks a culture of innovation and collaboration.
06
We believe learning never stops
Regardless of title or years of experience, we're all endlessly curious.
"Every day, I go to work knowing I'm making someone's life better—and I get to do it alongside smart, inspiring people."
CHRIS R, HEAD OF PRODUCT
EXPERIENCE THE PERKS
Your wellness matters, at work and beyond. That's why our benefits reach outside the office walls.






Short and long-term disability



401(k) matching and profit sharing

Development opportunities
"I love my job because I can make a real difference."
TAMMY L, CUSTOMER SUPPORT REPRESENTATIVE
Many specialties.
One vision.
Together, we're transforming
the fundraising industry.
We're collaborators, problem solvers, and do-gooders. We're passionate about helping families, businesses, and communities achieve what they can't do alone.
Where we work
Talented people can work with us no matter where they live.