14 Fundraising Ideas for Youth Sports Teams
If your little one is just getting into sports, you'll probably run into the need for fundraising. Whether the team needs uniforms, food, or money for travel to tournaments, fundraising could be key to the team's overall success.
Gift card fundraising can make this entire process easy. All you have to do is purchase gift cards to pay for everyday expenses like grocery shopping, clothing, dining out, and entertainment, instead of paying with a debit or credit card.
Use RaiseRight's program to set up a fundraising account in minutes...and bam! When you purchase a gift card from RaiseRight, the brand gives back to your youth sports fundraiser automatically.
That means:
No catalogs

No door-to-door sales

No leftover inventory

No event planning

No selling to yourself
A small fundraising idea can go a long way. This all starts with gift cards from RaiseRight for your sports team fundraising.
Through RaiseRight's gift card fundraising program, you can create a stress-free fundraiser with the help of helpful tools and resources, plus a complimentary, experienced customer support team that will coach yours to fundraising success.
Don't forget. Every purchase counts.
Choosing how to raise money for youth sports can be a tall task, so check out these 14 innovative ways that gift cards can make youth sports fundraising easy.
1. Gas up through gift cards
Speedway, Exxon, BP, and Shell are just a few of the gas stations that can help you earn funds through gift cards. Gas up on the way to your child's soccer tournament and raise funds for their new uniforms at the same time.
Doesn't that sound easy?
Don't forget to bring up gift card fundraising to the parents who carpool to games. By using these gas gift cards from RaiseRight, they can not only earn personal rewards, but add to your growing fundraising account at the same time.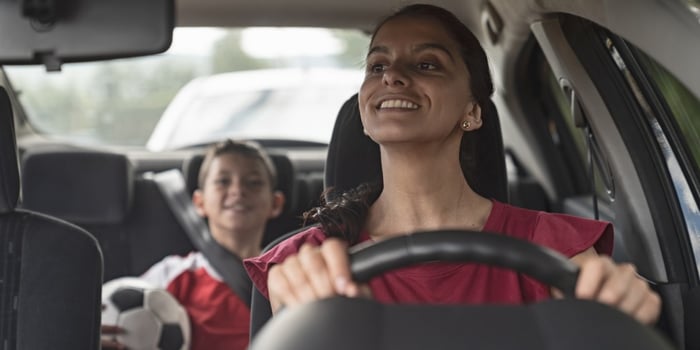 2. Shop for groceries
If you have a family of four you're probably spending over $150 per week on groceries. Instead of just simply using a debit card, buy gift cards for Safeway, Walmart, Albertsons, Giant Eagle, Meijer, or one of the dozens of other grocery store gift cards and turn that grocery trip into a fundraising trip.
Plus, many grocery gift cards are reloadable, so you can add funds right from your account so you never run out.
If you don't live in an area with any of the retailers above, you can still earn. RaiseRight offers general purpose gift cards like Visa and American Express. They also offer Instacart, to earn on grocery delivery from any of Instacart's participating grocery brands.
For your child's next game, buy a Walmart eGift card and stop for team snacks beforehand. This will not only make you the most popular parent, but it'll help you earn too.
3. Tackle your home improvement projects
If you're planning to do a big home project, this is the perfect time to fundraise for your local sports team. All you have to do is buy gift cards from RaiseRight for your project at places like Lowe's, The Home Depot, or ACE Hardware and your organization will earn 4% .
It doesn't come out of your pocket when you think about it, 4% back on a few thousand dollars will make an impact on your sports team fundraiser without you even knowing.
4. Plan a family dinner
Are you coming home late from your son's baseball game and not in the mood to cook? Just grab a gift card to Subway, Domino's, Buffalo Wild Wings, or any of the other incredible brand partners.
Did you know that you can also use the RaiseRight mobile app to load up your gift cards on the go? Team dinners just got easier by gift card fundraising through Chili's. They offer a whopping 11% earnings for your fundraising efforts.
Shop all RaiseRight gift cards to choose the best restaurant for your squad after your next big win or learn more about restaurant gift card fundraisers.
5. Make a donation
You can do a double dose of good by supporting a national charity organization while contributing to your team fundraiser.
During the holidays, people give back in many ways like donating to the Red Cross or a local food drive or shelter. Your organization could even use gift cards to buy supplies for a local disaster recovery or mission.
Do double the good by giving back to the American Red Cross and other charities while supporting your local organization at the same time.
RaiseRight offers Charity Choice donation gift cards that can be used to donate funds to your choice of over 1,000 charities. You earn 10% for your sports team and your favorite charity receives your support too.
6. Gear up and give back
Say your children play on a soccer team. They're going to need a ton of equipment like socks, shin guards, mouth guards, water bottles, and cleats. The list could go on and on.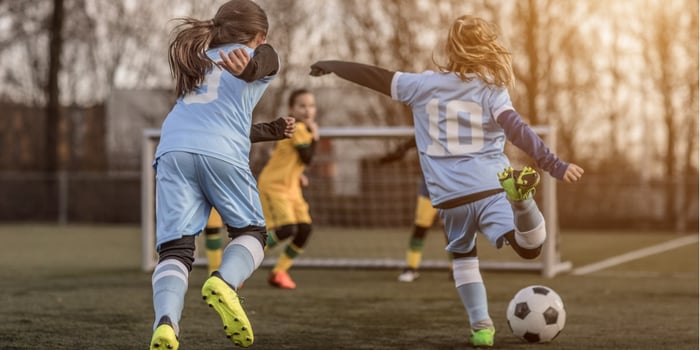 Don't you want to make those purchases while helping out the team at the same time? RaiseRight makes it so you can earn on your purchases, simply by paying with a gift card instead of a debit or credit card. So grab your sports gear, and the brand gives back a percentage of each purchase to your team automatically.
7. Use for random acts of kindness
Do you want to reward a teacher, coach, or coworker? You can give them the gift of choice with any gift card from our over 750 brands. With many denominations to choose from, it makes it easy to express gratitude in small and big ways.
Without a second step, RaiseRight allocates the earnings from the brand right into your fundraising account so it's a win-win. Don't be afraid to include your fundraiser in the good karma!
8. Plan a date night
Are you ready for a night away from the kids? Good—let's get your gift cards together for dinner and a movie.
Need some inspiration? Here are some ideas:
Red Lobster

Olive Garden

The Cheesecake Factory

Outback Steakhouse

Morton's Steakhouse

AMC

Cinemark
9. Celebrate birthdays
Do you have a birthday coming up in your family?
RaiseRight has gift card options for every single person in your life. Find the right one to help your fundraiser and give the perfect gift.
Not sure what to get them? Pick from universal gift cards like VISA, Discover, and American Express gift cards and earn 1.25% for your youth sports organization. Or consider a CharityChoice gift card and let them give the funds to the charity of their choice.
10. Master those video game skills
Did you know that both GameStop and PlayStation support your sports fundraiser?
If your child is begging for the newest Nintendo game from GameStop or is more of a PlayStation fanatic, we can hook you up with a gift card to purchase games and accessories that will automatically earn 4% for your organization.
The best part is that the brands fund the earnings. Your child gets their games, and you get the fundraising bucks.
11. Take a family vacation
Talk about a dream way to fundraise!
Are you planning a family cruise? Or a family road trip to the Grand Canyon?
Don't leave without signing up for RaiseRight. You can earn 6% for your organization at Hotels.com, 8% with Carnival Cruise, 4% with Delta and Southwest Airlines, as well as 3% earnings on any Disney gift card purchase (including vacation packages and park purchases).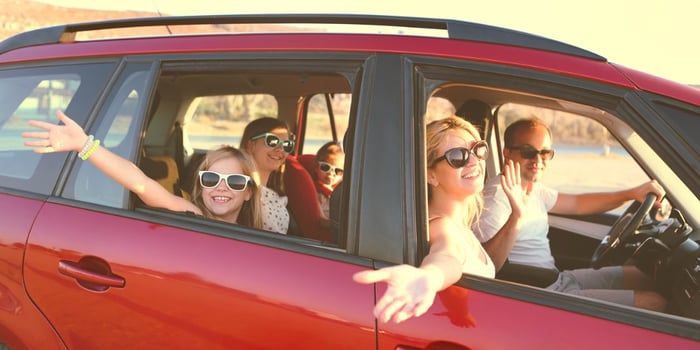 12. Upgrade your sports footwear
If you know anything about kids in sports, you know that they grow like weeds. If you ask moms, the average male child will change 3 to 4 shoe sizes throughout their middle and high school sports careers.
Buying $100 cleats for a 12-year-old baseball player that will grow out of them in a year is not a fun investment.
However, if you're able to get those cleats, and the 8% fundraising rebate by buying a Dick's Sporting Goods gift card, then you're saving yourself costs down the line. Fundraising is a breeze with RaiseRight.
13. Celebrate Mother's Day
If you thought we were done with suggestions for our easy fundraising method, you've got another thing coming!
You can order flowers for your mother, grandmother, wife, whomever, with either 1-800-Flowers or 1-800-Baskets. If you purchase a gift card from RaiseRight, you earn a whopping 12% to go toward your fundraiser.
14. Update your home
We all love shopping at places like HomeGoods, Crate&Barrel, Pottery Barn, Bed, Bath & Beyond, and Wayfair. There's nothing like freshening up a space in your home to promote more calm and fun in your surroundings. For your next HomeGoods purchase, try setting a budget, buy a RaiseRight gift card connected to your fundraising account, and reap the benefits of your fundraising program.
If you go for a big piece of furniture like a couch, new accent chair, or dining set you'll be able to wrack up funds faster than you can say, "let's go shopping"!
Joann Fabrics offers 6% earnings. HomeGoods and Bed, Bath & Beyond offer 7% percent earnings. Pottery Barn, Williams Sonoma, and Crate&Barrel all offer 8% earnings on your purchases.
Raise money for youth sports

with RaiseRight
You can use gift card fundraising for any sport at any time. By using RaiseRight, over 750 retailers become your personal fundraising benefactors.
Here's how it works:
Navigate to RaiseRigh.com and start a free program for your fundraiser. Complete the simple online enrollment form in just a few minutes and you'll have your organization's fundraiser up and running in no time.
You can use the gift cards you buy at your desired retailer, restaurant, vendor, or even airline and the brand gives back a percentage of your purchase to your fundraising goal.
Share this with a busy coach or booster parent you know, and get started on the best youth sports fundraising ideas out there!
Ready to start earning?
If you're a fundraising manager looking to raise money easily, start a free program by completing a short, online enrollment form.
If you're a member of an organization looking to join an existing program, you just need your enrollment code to create an account and begin fundraising today.