Using eGift cards and reloadable gift cards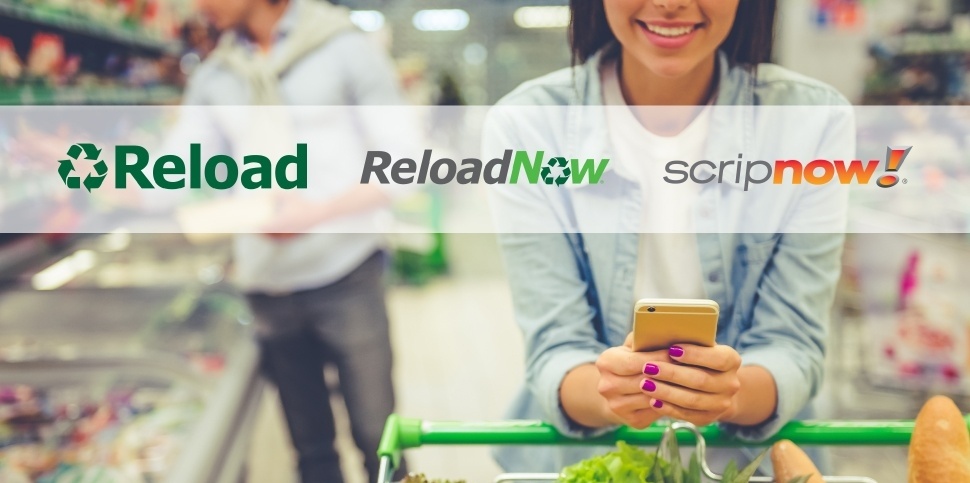 How great would it be to receive an item you're purchasing as soon as you click "order"? In this mobile-focused age, ordering and receiving something without a long wait is always ideal. Gift card fundraising with RaiseRight (formerly ShopWithScrip) offers you just that with eGift cards and reload.
Whether you've been fundraising with scrip gift cards for a while, or you're still on the fence about starting, these digital products add a great boost to your program as they make it easy to raise money every single day. Not only are they easy to order, but you also don't have to wait for your order of gift cards to ship before using your scrip gift cards.
Before we go further, we should mention that families need to have access to online ordering before they can order eGift cards or reload a physical gift card. You can check out this blog post for more information on getting families squared away with online ordering.
What are eGift cards?
Physical gift cards are delivered to your organization in the mail, but an eGift card is delivered right to your account minutes after ordering. Plus, in most cases, there is more flexibility in the dollar amount you can order with an eGift card than buying a gift card with set denominations.

To view retailers that offer eGift cards, go to the Shop page on RaiseRight.com and choose "eGift Card" under the Card Type filter. You can order eGift cards for over 400 retailer brands and receive your eGift card instantly if you checkout with online payments.

This convenience comes in handy if you're ready to checkout at the store and realize that you don't have a gift card. If you have access to online ordering and online payments, you can use the RaiseRight mobile app, order an eGift card, and then show the cashier right on the phone. You will have raised money, and you didn't even have to wait to pick up a physical gift card from an organization order.

You can also use eGift cards when you're online shopping. Copy and paste the eGift card code and PIN if there is one into the gift card field on the checkout page.


What are reloadable gift cards?
If you already have a physical gift card you purchased from RaiseRight, you might be able to reload it instead of purchasing a new one. If you're not sure if a physical card you have is reloadable, you can check by filtering brands by "Reloadable" on the Shop page.

Reloading a card saves you a ton of time that you would have spent waiting for a new gift card to arrive. Instead, you just add funds to your gift card when you need to, and with the RaiseRight mobile app, you can do it right from your phone. Reloadable cards are perfect for those days when you're driving home from work and need to make an unexpected stop at the grocery store or fill up your tank.

It's worth noting that there is a threshold for how much money you can put on a gift card, so keep that in mind when you're ordering so the reload doesn't fail.

Paying for eGift cards and reloading gift cards
We've talked a little bit about this, but when you purchase a gift card or the digital products mentioned above, you can use online payments or pay by check. We recommend online payments because you receive the funds much faster, and there's no hassle of dropping off checks to your organization. Take, for instance, paying for a reload. If you use online payments, the funds will be on your card right away. But, if you pay by check, you have to wait until your coordinator releases your order, and then the funds will be available much later.

Online payments are linked directly to your bank account through a safe and secure ACH payment process.
Ordering eGift cards and reloading gift cards on the mobile app
Life is easier when you can order eGift cards and reload existing physical gift cards on your phone. With the RaiseRight mobile app, you can raise money on-the-go. Did you go out for an unexpected dinner, or maybe a shopping spree? You can order an eGift card while you're out and about and redeem the eGift card right then and there.

Don't wait to start ordering. When you start today, you'll see how easy it is to earn.