Travel Sports and Scrip: the Best Fundraising Idea for Your Team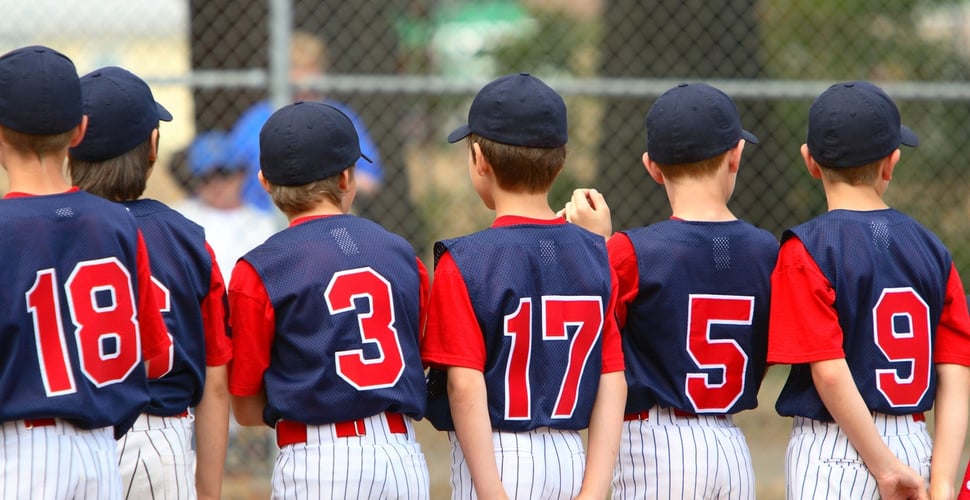 Unlike other school parents who are desperately looking for some rest and relaxation that summer brings, parents of travel sports athletes are taking solace in these last few weeks before school lets out. Sure, their schedule is hectic now but come summer, they'll be on the road more frequently than they'll be at home!
With all that running around, sports parents might be growing concerned about all of the dollar signs they'll rack up over the summer. Does this sound like you? To keep the costs reasonable and your wallet from crying, your team can run a gift card fundraiser that can help them raise money all summer long.
The On-the-Go Fundraising Idea
It's still a pretty foreign idea that you can raise money when you're on-the-go, but that's what scrip is all about. It's fundraising on your time since you're raising money just by using a gift card to pay for your purchases. The process is simple: you order a gift card from Great Lakes Scrip Center at a discounted price. You'll pay the face value for the card, and the difference in cost goes directly to your team. Then you use the gift card for your purchases instead of a credit or debit card.
Some teams might worry that they don't have enough families participating for their scrip program to be successful. But if you let families order ScripNow eCards that they can redeem right from their phone, reload their previously purchased cards, and use ShopWithScrip's online payment system, PrestoPay, you could be raising a significant amount of money every day. Plus, you can use scrip on practically all of your travel sports needs.
Booking a Hotel
Besides the team dues, one of the most expensive parts of travel sports are the hotel costs during tournaments away. If you're running a scrip fundraiser, though, you can feel good about booking a hotel because you can pay with a gift card and earn rebates during your stay.
ShopWithScrip offers gift cards for over 15 popular hotels, plus Hotels.com, so it's possible to use scrip when you book all of your hotels for the summer. If you're booking as a group, you will want to make sure you can get the group rate while paying with scrip. If you can, make sure everyone on your team has a gift card to cover the expenses. It should be noted that you'll still need to make your reservation with a credit card, though.
Packing for a Weekend Away
Does it ever feel like you live out of your car and a suitcase all summer? Unfortunately, that's how the story goes when your weekends are devoted to your children's sports. Take the time now to ensure you have all of the essentials for a tournament, like lawn chairs, sunscreen, water bottles, and coolers.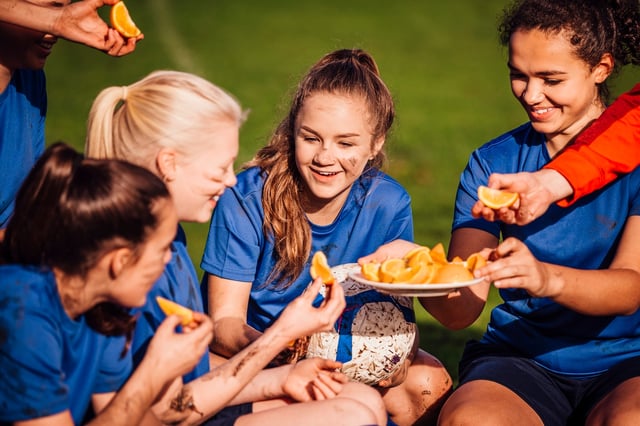 You know as well as anyone that there can never be enough snacks for a weekend tournament. Before summer hits, scour Pinterest for some healthy snack ideas that are easy to pack and store on a weekend away. Fun fact: you can use scrip on all of these purchases. Simply order a reloadable grocery gift card and then stock up! Don't forget to take it with you when you're on the road so you can restock if need be.
Traveling to the Tournament
Whether you've decided to book a hotel or you're going to commute to a tournament, you still have to get there. Spacious trucks and crossovers are the name of the game when you're carrying all of that cargo for your athlete, but while the extra trunk space is a plus, it might take more money to fill up your tank.
While your driving habits can increase your fuel efficiency a bit, you can earn money when you gas up by using a gas gift card to pay. With ShopWithScrip, you can order one or a few of our gas gift cards we offer depending on what stations you frequent. It's a good idea to get a card that is also reloadable so you can continue to add funds to that card when you need them.
Team Dinners and Quick Bites
You might not know exactly where you're going to eat over a weekend tournament, which can deter you from getting a gift card anywhere. Luckily, ShopWithScrip offers over 240 casual and on-the-go dining options that are bound to be in every city you travel to, like Panera Bread and Subway, which are perfect for a quick bite between games. Do some research now about where you're going to get a better idea and have cards on hand.
If you don't want to carry around a physical gift card, you can utilize ShopWithScrip's handy mobile website, MyScripWallet. Once you know where you're going, order a ScripNow eCard on MyScripWallet and redeem it right from your phone. You can also reload your gift cards on MyScripWallet, which will make you the team MVP.
Got Downtime? Use Scrip for Activities
A tournament schedule is never set in stone. If you have some quiet time, savor it and get some reading done! Purchase eBooks with scrip and load them onto your tablet or e-reader before you hit the road, so you never face boredom.
Another good option is taking the team to the movies if they have a whole evening off. ShopWithScrip offers ScripNow for a few movie theaters, so you don't have to do much planning beforehand. Just get your scrip and go!
With all of these purchases you could use scrip for, there's no reason not to give gift card fundraising a try. You can even start your team's program today so you can start raising money tomorrow!
Next Steps:
Want a visual of this information? Check out this infographic.
Learn more about scrip fundraising for your sports team by downloading our free Starter Kit!