Raising Money for Summer Travel Sports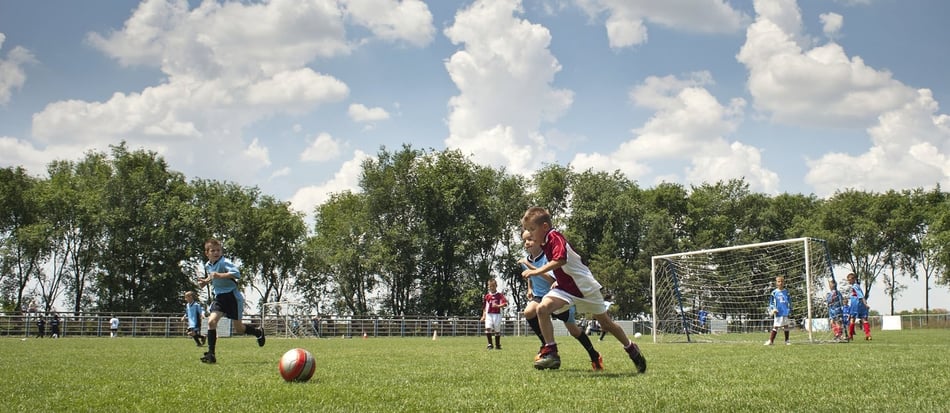 What does summer look like for your family? Do you spend your time lounging around, heading to the pool, reading a good book? Or are you busy carting the kids to sports practices and weekend games or competitions? If you fall into this latter camp, you know just how chaotic and expensive your summer will be all thanks to travel sports.
Between the team dues, the food away from home, and the hotel costs travel sports can quickly become a big line item in your family budget. Factor in rising gas prices or possible flights to tournaments and you might be clutching your wallet already.
You've got busy weekends ahead of you, and if you're starting to feel some budgeting heat, don't worry! Now is the perfect time to combat some of these sports team expenses with a fundraiser.
What Fundraiser Could You Run?
While product fundraisers are the natural go-to for a one-time fundraiser, they often require a good deal of effort. It's likely that no one on your team is going to have time to sell pizza kits, cookie dough, or candles while in season. Instead, you can take a different route and run a scrip fundraiser where you'd raise a comparable amount of money just by making your normal, everyday purchases with gift cards.
If you're unfamiliar with scrip, take a look at this quick video that outlines the basics:
Why Raise Money with Scrip?
Scrip is fundraising while you shop. Here's how it works:
You order a gift card from ShopWithScrip that has a rebate percentage on it, anywhere from 2 to 16%.
You'll pay the face value for the card, and the rebate goes directly to your team for immediate fundraising.
You use the gift card on your purchases instead of a credit or debit card— pretty simple.
There is a little bit of planning you have to do with scrip so you always have gift cards on hand for your shopping. But ShopWithScrip simplifies this by offering over 400 eGift cards and reloadable cards. That means you can buy an eGift card when you're on-the-go or reload your card you purchased from ShopWithScrip. Plus, with ShopWithScrip's mobile website, MyScripWallet™, you can order physical gift cards, eGift cards, and reload your cards right from your phone.
ShopWithScrip offers scrip for over 750 brands so you can use scrip on practically every purchase. Check out the infographic we put together to see how you could use scrip throughout the season: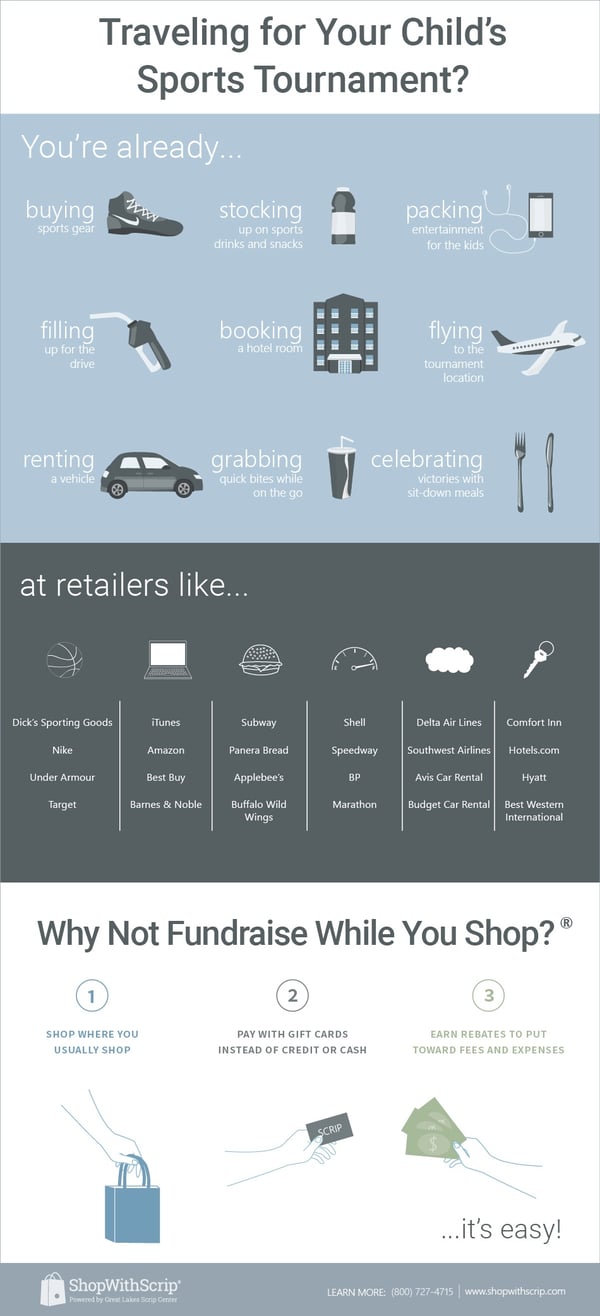 As you can see, scrip could bring your team the boost you need without all of the extra effort as some of the other fundraising ideas out there. Get started today to start earning for your team.
Editor's Note: This blog was originally published on June 23, 2016, and was updated on May 3, 2018.
Next Steps:
Scrip can go beyond sports-related purchases! Take a look at all of ShopWithScrip's retailers here

.

Want to learn more about using scrip for your team? Download our free Info Kit today.