Getting Families Enrolled for the Holiday Season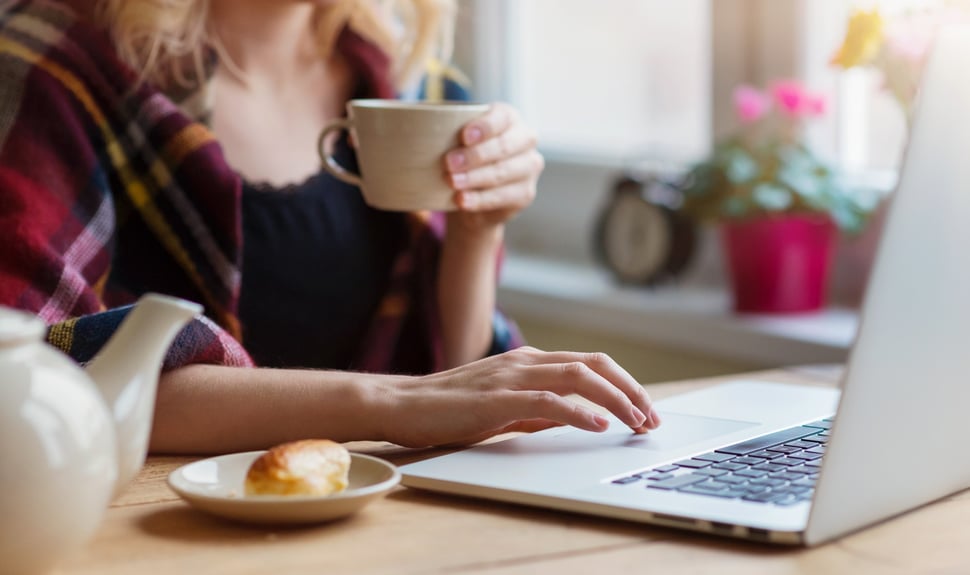 The busy holiday fundraising season is here, and if you're like most scrip coordinators, one of your biggest concerns is getting more family enrollments around this time. After all, one-third of a scrip program's earnings come during the holidays, so if you want to boost your earnings even more, you need to work on bringing in new families.
But how do you do this when you're already busy? We've put together a few simple tasks you can complete to help you spread the word about scrip and get families motivated to join.
Get Active on Social Media
Sending email blasts to your organization has its time and place. But during the hectic holiday season, families might not have all of the time in the world to check their emails, so opt for a platform they will make time to check: Facebook! Make sure you have a presence on the social media channel and that you post about joining the scrip program, the benefits of raising money with scrip, how much a single family can earn, and more.
You can even share Facebook posts from our page that are about holiday shopping, like these:
Other good messages to share are how much families can earn shopping at certain retailers with a gift card, or just how many items on their holiday shopping lists they could check off with the help of scrip.
Of course, you should continue to send out emails during this time too; adding social media just gives you another way to communicate! Tip: before you send out that email, make sure you have an accurate email list. Additionally, you'll want to BCC all of the contacts in order to maintain their privacy.
Share Our Enrollment Packet with Them
Need an all-inclusive way to talk to families about scrip fundraising? We've got your solution! We put together a downloadable and customizable packet that details the important things families need to know about scrip fundraising.
This packet contains:
Information on creating a family account
A potential earnings chart
And an explanation of all of our scrip products including MyScripWallet and PrestoPay
Make sure you add your contact information and enrollment code onto the packet before you send it out, so families can quickly contact you or join your program. It's a best practice for you not to post the packet anywhere online once it's been customized with your enrollment code. So send it out via email, or print it off and hand it out in person.
Be Prepared for Questions from Families
This might be the first time families are really wrapping their heads around the idea of scrip fundraising, which means they will have questions. Chances are, they might not fully understand how the money flows during this fundraiser, why they shouldn't just use their credit card that earns cashback, or they might not like the idea of ordering online.
These are all valid questions and concerns, and you as the coordinator have the opportunity to answer them! To help you out, we put together this response sheet that walks you through answering some of these tougher scrip fundraising questions.
Give New Families Rewards and Incentives to Join
Families might not see the value in adding one more thing to their plate if they don't really understand scrip fundraising. Entice families to enroll in your scrip program by offering an incentive! An incentive can take many forms, and while it will be a small cost to you, it will pale in comparison to the boost in earnings your organization will receive. Here are some of the most popular ideas:
Contest Entry
If a new family signs up on ShopWithScrip within a certain period, they will receive an entry into a drawing for a $100 gift card of their choice. They can get another entry for signing up for PrestoPay as well.
Sign Up Reward
What's better than getting rewarded just for signing up for something? Not much! Take this approach and give each new family a $5 reloadable gift card when they create a ShopWithScrip account. They'll get excited to use the card, and they could continue to earn by reloading it when the balance is empty.
Referral Program
Reward families who are sharing the word about scrip to others and create a referral program. If an existing family brings in a new family, and the new family places an order, the existing family could get rewarded with a $5 gift card.
It might take a little bit of work from you during this season of getting families enrolled. But with big earning days like Thank-Scrip-ing Day coming up, we want you and your scrip programs prepared to earn as much as possible!
Next Steps:
Have you seen our ShopWithScrip Fan Group? Join the group to bounce ideas off of other coordinators!
Download the Family Enrollment Packet here.
Download your guide to answering family's tough scrip fundraising questions here.