Fundraising Ideas for Your Local Sports Team
If you are looking for a convenient, time-saving, enjoyable way to fundraise for your organization, you've come to the right place. Gift card fundraising is a universal way to use your daily purchases as a vehicle for achieving your fundraising goals.
You set up your fundraiser with ShopWithScrip and the brands give back. You can use gift cards from ShopWithScrip to pay for everything from meals, travel costs, gas, and even groceries.
On top of earning from these everyday items, you're able to generate funds through expenses involved in youth sports.
There are built-in costs for every sports team—from rec leagues to the minor leagues. Unfortunately every team manager and booster club knows that the costs involved in running these teams can add up quickly.
For recreational sports, fees can be generally low with a small payment for the team uniform and a modest fee required for player participation. Most games are close to home and there are no hidden travel costs, unlike premiere or "club" sports.
If you do have a child in a higher-level sports league or club, you're in for a world of expenses.
Traveling to tournaments all over the state and even the country will cost you hundreds if not thousands in hotel, flight, and food expenses. No other fundraising program can help you cover those costs and fundraise on top of that like ShopWithScrip gift card fundraising.
Gift card fundraising for sports teams
We know there are a lot of different sports in need of funding. That's why ShopWithScrip partners with over 750 brands to help you hit your goals. You and your organization have the power to cover your essentials with gift cards, encouraging their use by your friends, family, and neighbors.
All while they're shopping for the daily goods they were going to purchase anyway.
Gift card fundraisers for sports teams work extremely well. People want to help when they know a local recreational league needs funding to operate.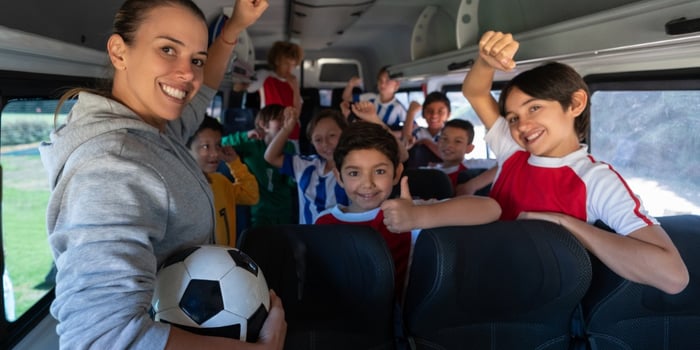 Whoever is supporting your team buys the gift card and then your organization automatically receives a rebate directly from the brand! ShopWithScrip connects your fundraising account to its technology platform and you're able to keep track of funds, and distribute when ready.
It's so easy. There's even an app for your phone or tablet to help participants purchase, use and manage their gift cards on the go.
Many local sports can benefit from the unique brands of gift cards available with ShopWithScrip. You can help your team with everyday expenses and create fundraising opportunities that actually work.
Whether it be from sporting goods brands like:
Many brands are available to help fundraise for your local sports team's expenses. They're all part of ShopWithScrip's vast brand network, who are ready to give back to your organization.
On that note, let's dive into examples of sports that could benefit from strong sports team fundraising ideas.
1. Your community baseball team
Playing Little League is a milestone for a lot of young kids. Millions of them still look up to Major League Baseball stars like Mike Trout, Aaron Judge, Brandon Crawford, and other longtime players.
To help fulfill these young players' dreams they need equipment like:
Uniforms

Socks

Helmets

Baseball mitt/glove

Baseball bats
So, why not start a gift card fundraiser featuring some of ShopWithScrip's incredible sporting good partners. You can ask your fundraising circle to purchase $20 gift cards from Dick's Sporting Goods, who will give back to your organization!
That way, not only do you get funds toward your team purchases, but the brand gives an 8% rebate that will be deposited right into your organization's fundraising account.
2. Your up-and-coming gymnastics club
Many schools and local organizations have a proven track record with fundraising for gymnastics teams.
Juliet of the Central Maryland Gymnastics Organization said, "Shopping with gift cards is practical, simple, and doesn't burden friends and family with selling things and buying things they don't want."
Her fundraiser succeeded with flying colors. So how can you help your gymnastics organization?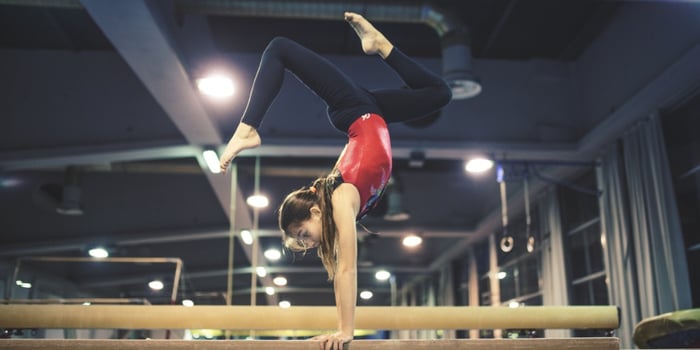 ShopWithScrip has an assortment of brands that could help you purchase essentials for your team.
Nike

Gives 12% of the value of each gift card purchased.

Can help you buy practice uniforms, shoes, chalk, and other necessary items for successful gymnasts.
Dick's Sporting Goods

Gives 8% of the value of each gift card purchased.

Great for gymnastics mats, equipment, safety gear, and accessories.
Adidas

Gives 13% of the value of each gift card purchased.

Adidas makes great practice leotards and bodysuits for gymnasts.
3. Your high school basketball team
Basketball teams, especially for high schools, always need funding for things like referees, new balls, court maintenance, uniforms, etc. Most parents have to shell out the dough for some of the most important gear in the game—like shoes.
Sports titans Nike and Adidas participate in ShopWithScrip, as well as Under Armour, and Dick's Sporting Goods.
Under Armour, a popular brand for youth and professional sports, will give an 11% rebate to your organization for each gift card purchased.
4. Your travel hockey team
Good luck keeping enough mouth guards around for your young hockey star. Safety is of the utmost importance in this up-close-and-personal game.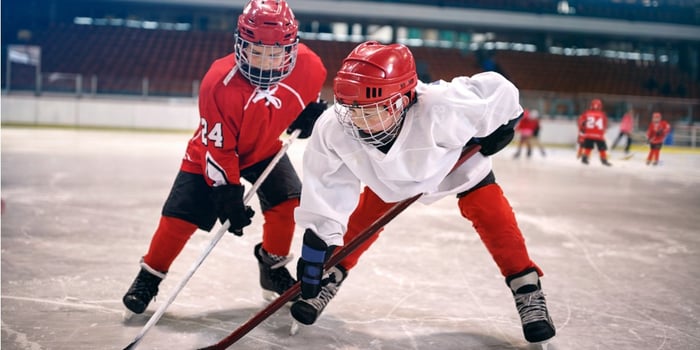 Expenses can rack up for this sport. Whether it be taking care of or renting a local sports rink to play in, to fees for sharpening and re-lacing skates, in addition to having a great hockey stick customized for your child's preference.
Here are some hockey essentials you can get at an 8% rebate for your organization through ShopWithScrip and partner Dick's Sporting Goods.
Sticks:

Maybe you can angle a fundraiser toward sticks for the team and aim to raise enough to purchase a $500 gift card to cover each player.




Pucks

: Sometimes hundreds of pucks are needed for an efficient hockey practice. Sporting good stores like Dick's offer bulk discounts on essentials like hockey pucks so you can breathe easy.




Skates:

Dick's carries both popular Bauer and CCM brand skates for all ages. Good skates are important to hockey to support the ankles of the players, who put tons of pressure on their lower bodies to get around on the ice.
At any rate, Dick's Sporting Goods has all of your high-quality hockey essentials. Plus, in addition to the earnings your organization raised when you bought the gift card, you can still benefit when you use the card if you are enrolled in retail rewards programs like Dick's ScoreCard Program. Now that's a win-win.
You can approach fans at games and see if they want to purchase a Dick's Sporting Goods gift card from your organization. They can either take the gift card and the rebate is yours, or they can give the gift card back to you and you get the brand rebate as a bonus!
5. Your middle school golf team
Man, is golf expensive. Full sets of golf clubs can cost thousands of dollars, even for younger players.
If you're interested in making your golf gear purchases go even further, you can grab gift cards from Dick's Sporting Goods, Adidas, and even general department stores that carry sports equipment, and fundraise all at the same time.
Here's a few where you can get awesome rebates for your sports team fundraiser:
Adidas: 13%

Nike: 12%

Under Armour: 11%

Dick's Sporting Goods: 8%
Every sport has their challenges and needs for fundraising. Luckily, successful fundraising for your sports team doesn't have to be complicated.
If you're looking for other ways you can fundraise for your organization outside of sports, keep in mind ShopWithScrip partners with over 750 brands, and can allow you to earn through daily purchases like meals, gas, or grocery.
Let ShopWithScrip show you how to get your fundraiser done quickly, efficiently, and hassle-free.
Ready to start earning?
If you're a fundraising manager looking to raise money easily, start a free program by completing a short, online enrollment form.
If you're a member of an organization looking to join an existing program, you just need your enrollment code to create an account and begin fundraising today.