Gift Cards vs. Credit Cards: How are you paying for the holidays?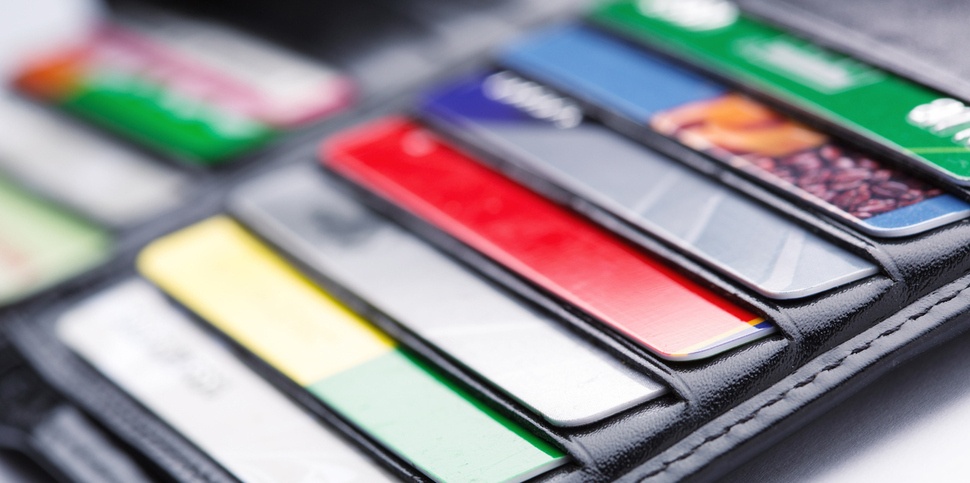 Christmas is expensive. Between the gifts for everyone on your list, decorations to put up around the house, and a meal to prepare, the holiday season is full of spending. When you go out and about making all of your purchases, will you be putting your credit card through a workout? If you will, we can't blame you, wielding a credit card is the norm, but let's see if that's actually the best payment option.
Credit Cards
One of the biggest predicaments with using credit cards is the fear of overspending. Financial guru, Dave Ramsey, and his crew have been preaching this for years: if you use a credit card, you will inevitably spend more money. So it might not seem so bad right now when you can conveniently whip out the plastic at every store, but you might be kicking yourself when your bill finally arrives.
Many people use credit cards that offer reward points so they can earn cashback or other rewards on all of their purchases. Some rewards programs are great, and the argument can be made that using a credit card during the holidays is the perfect time to rack up points. The only downside is that the rewards system can be pretty limiting and you can only earn a certain amount back on every purchase.
Finally, there's the risk of credit card fraud. While you can take precautionary measures to protect yourself against credit card fraud, it's a hassle even to have to deal with it in the first place. Some people are still weary of online shopping simply because you have to enter in your sensitive credit card information. You've probably seen more and more chip readers go into stores, which are supposed to increase your protection while using your credit card, but even these are not impenetrable.
Also— and this is a little bit of a petty point —but the chip readers feel like they take forever to read your card! It takes 7 to 10 seconds for your card to process in a chip reader, which doesn't seem like a long time, but when you have disgruntled and busy holiday shoppers breathing down your neck, it can feel like a lifetime.
Scrip Gift Cards
Have some red flags popped up around credit cards now? Maybe an alternative plastic payment option can ease your worries, which is why we'll bring up scrip gift cards.
The beauty of a gift card is there is a set amount of money on it already, and once it's gone, it's gone. So it's impossible to overspend with a gift card if you only use that to pay for presents, food, or decorations. A lot of people don't like the environmental impact of spending and disposing of a gift card, though, but ShopWithScrip has got that covered.
Over 180 retailers that are partnered with ShopWithScrip offer reloadable cards. That means that before your next shopping excursion, you could just load up your gift card with only the amount you have budgeted to spend, and you'll be good to go without any plastic waste! Additionally, over 390 retailers offer ScripNow eCards that you can purchase and redeem from your mobile device with MyScripWallet, enter the codes when you're shopping online, or print them off to use in store.
If you're worried about missing out on credit card rewards, scrip gift cards are your solution. With scrip, you'll earn a rebate on every card you purchase, normally anywhere from 2-16%. Depending on how your organization runs its scrip program, all of those rebate earnings will go to your organization, or some of them will come back to you. So you'll be earning significantly more with scrip than you would with your credit card, and you're raising money for a cause you care about at the same time. See how much you can earn on everyday purchases by watching the 12 Days of Scripmas.
From a security standpoint, scrip is just like using cash. Your credit card information isn't involved, so it's protected from any fraudulent situations. The biggest risk with scrip is losing a gift card, but make it a point to keep them organized in your wallet or a card file, or take only the cards you need and you will have nothing to fear!
So really, how you spend during the holidays comes down to one thing: do you need to raise funds for an organization— a school, sports team, marching band, church, or another group? If the answer is yes, then stop thinking about selling wrapping paper, candles, or cookie dough to help your organization and put the credit card down to pick up the scrip!
Editor's Note: This post was originally published on December 9, 2016 and was updated November 7, 2017
Next Steps: