Easy Christmas Treat Recipe: Peppermint Patties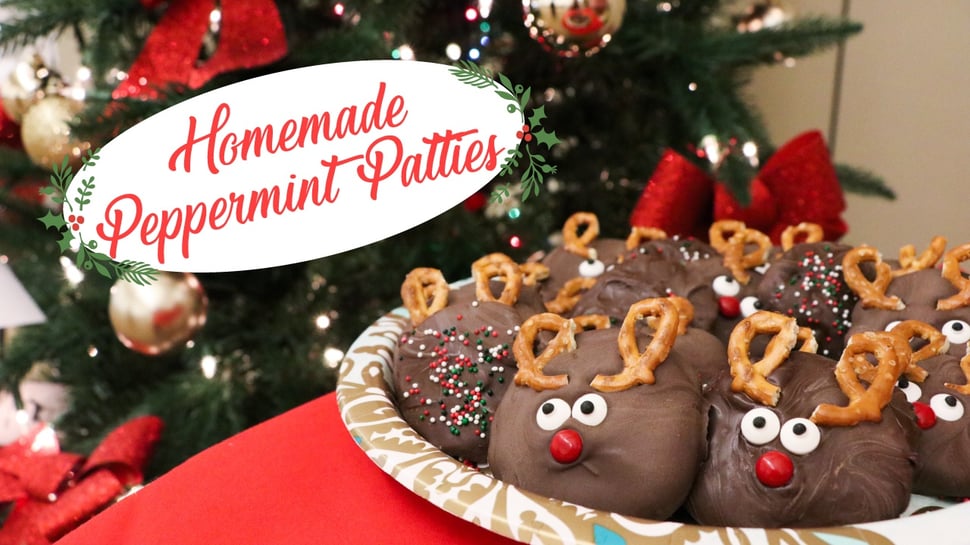 If you're tired of the same old sugar cookies, we have a delicious recipe we pulled from our Team Member cookbook: homemade peppermint patties! Don't get us wrong, we love a good sugar cookie slathered in frosting, but this Christmas we thought it'd be fun to try something new, and these peppermint patties definitely did not disappoint.
Here's what you need:
4 ounces cream cheese
1 ¼ teaspoon peppermint extract
4 ½ cups powdered sugar
Chocolate CandiQuik
Bag of mini pretzels
Candy eyes
Red chocolate candies
Sprinkles
Instructions:
Combine cream cheese and peppermint extract in a mixing bowl.
Gradually mix in powdered sugar. The end result will be crumbly.
Knead the filling into a ball and roll it out into a log.
Cut discs of the filling and flatten them out. Set the discs on a lined baking sheet, then put the sheet in the freezer for an hour.
Cut pretzels in half and set aside with other decorations.
Melt the CandiQuik following instructions on packaging.
Take filling out of freezer and dip a disc in chocolate. If you want to decorate them, do so immediately as the candy dries quickly!
And there you have it! A tasty treat you can decorate how you see fit, although we recommend making reindeer because they are so cute! Want other Christmas treat ideas? Check out our Pinterest board!