DIY Father's Day Gift Ideas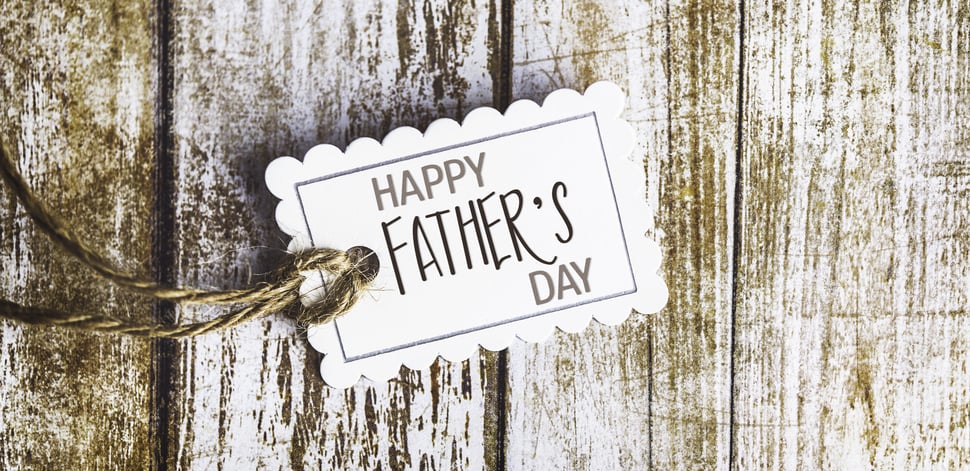 Stumped as to what to get Dad for Father's Day? Remember no matter what the gift, it's the thought and effort you put in that matters, not the price.
Of course, you can't go wrong with the usual undershirts and socks, but that's boring! Sometimes, spending quality time on a gift is what makes Dad the happiest. Putting thought into the gift idea and hard work into the crafting is a great way to show your love this Father's Day. Plus, kids can easily be a part of the projects and create fun DIY gifts with you!
Mason Jar For Spice Concoction
You and the kids can collaborate and create these fun DIY mason jars for the perfect Father's Day gift with a couple of inexpensive tools. All you need is adhesive felt sheets and a couple of colors of dimensional fabric paint. Cut the felt sheets into shapes such as ties or- and this one will take some work -Dad's favorite sports team logo. Use the fabric paint to add more creativity and pizzazz to the artwork. Adhere to the mason jar and then you're ready to mix up the spices!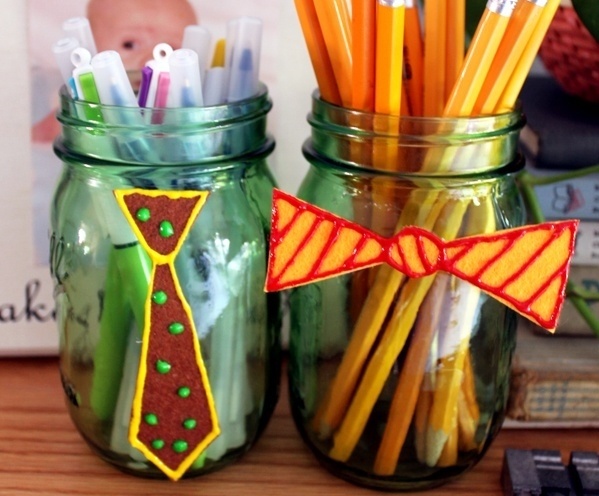 Image Source
A simple seasoning recipe to add into the mason jar is The Best BBQ Dry Rub. It contains various ingredients such as brown sugar, chili powder, garlic powder, paprika and so much more to coat chicken, ribs, or whatever Dad is cooking up!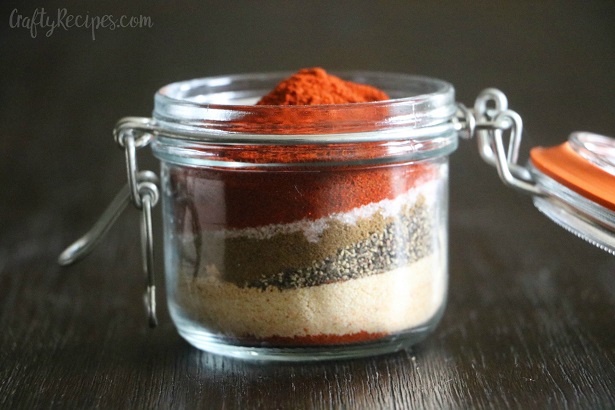 Image Source
DIY Cookbook
Create a fun personalized cookbook for Father's Day filled with the classic recipes he loves or new recipes he would love to try preparing for the family! Decorate an unused binder and fill it with a variety of fun recipes that he could try during the summer months.
Add some tasty recipes such as Bacon BBQ Chicken Bombs, Barbecued Buffalo Wings, or Grilled Shrimp Boil Packets just to name a few ideas. Make it personal to the types of grilling or cooking he likes to do.
Handyman Tools
If he wants to get into the home improvement scene, gifting him with some much needed tools is perfect idea. Unsure of what types of tools he wants? Be on the safe side and get him a gift card to The Home Depot, Lowe's, Ace, or Sears so he can pick out exactly what he wants.
Here's a bonus: if you get the gift cards from ShopWithScrip.com, you will earn a rebate on each one. That's a Father's Day gift that gifts you back! Plus, ShopWithScrip offers a long list of gift cards for Father's day. So whether you give him a gift card for a gas station or even to go golfing, you can still get Dad something personal and meaningful.
Don't stress too much about the perfect gift for Dad. Remember it's the thought that counts so be sure to show your love and appreciation to the dads in your life this Father's Day.
Next Steps:
You can make Father's Day special and raise money at the same time. Click here to learn more!
Looking for other ideas just for dads? Check out our

Pinterest board

!