Last-Minute Valentine's Day Ideas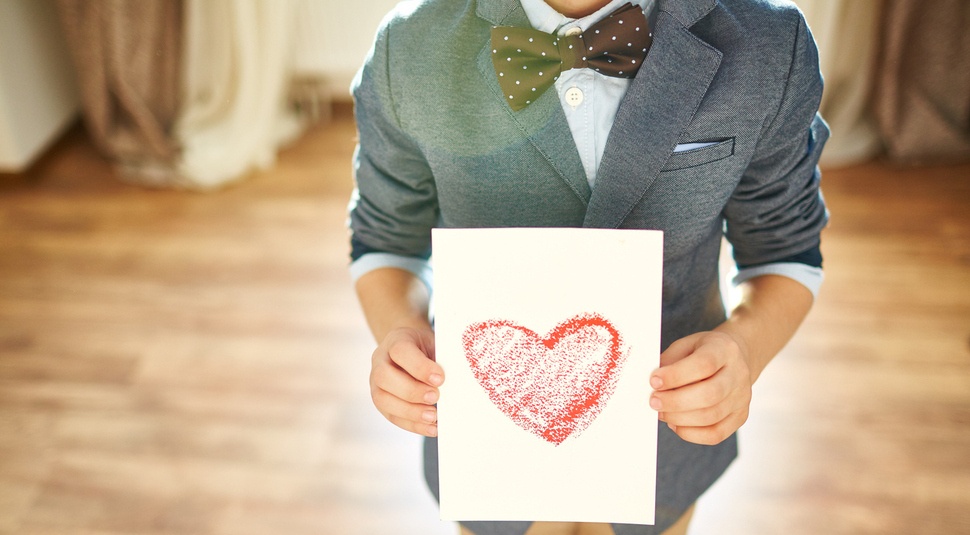 Whether you're boycotting the pomp and circumstance because you don't buy into this romantic holiday's hype, or it crept up on you without you knowing, Valentine's Day still offers a great opportunity to spend time with those you love.
You don't need fancy reservations to make this Valentine's Day special! Here are some fun and easy activity ideas that involve the whole family. Flowers and chocolate are nice, but we all know the real treat is quality time with loved ones.
Fill Their Hearts, and Bellies
If you own a heart-shaped cookie cutter and red food coloring, you can start the day off with a Valentine's themed breakfast. Pinterest is full of fun Valentine's Day breakfast ideas, but Liz from the blog Love and Marriage found 20 showstoppers to wow your family.

Want to take your spouse out to your favorite restaurant? Unfortunately, it might be booked, so think about enlisting the kids to help you whip up a Valentine themed dinner instead. It's easy to incorporate the holiday with these heart-shaped roasted potatoes. Preparing dinner together is an often overlooked bonding opportunity for families, and the best part is, you'll get help cleaning up! If your kids need extra incentive to stay home for a family night, entice them with these raspberry and brownie trifles.
Valentine's Day Scavenger Hunt
Another fun suggestion comes from FamilyLife.com. They propose a Valentine's Day themed scavenger hunt. The kids can help you write clues and find hiding places that might just stump Dad, or you could delight the kids with a scavenger hunt of their own. Include Hershey's kisses with each clue for a sweet reward. Then, the final prize could be a fun family outing, or a yummy dinner out.
Bag Full of Valentines
There's no better time than Valentine's Day to share the love, and if you don't have a card for your Valentine, this activity is for you! Have each family member write their names on paper lunch bags (the kids might want to decorate them). Leave small notes and pens near the bags, and each family member can write personal Valentine affirmations to each other throughout the day. Later in the evening you can all open up the personalized notes and feel good about how much you all love each other.
It doesn't take too much time or effort make this Valentine's Day a memorable one for both you and the kids! No matter how you celebrate, keep in mind that the most important part is spending time with the ones you love!
Next Steps:
Follow our Valentine's Day Pinterest board and check out some more inspiration for the holiday!

Shop with scrip to save money on ingredients for a night in, or a dinner out!