Mobile Fundraising: What it is and Why You Should be Doing it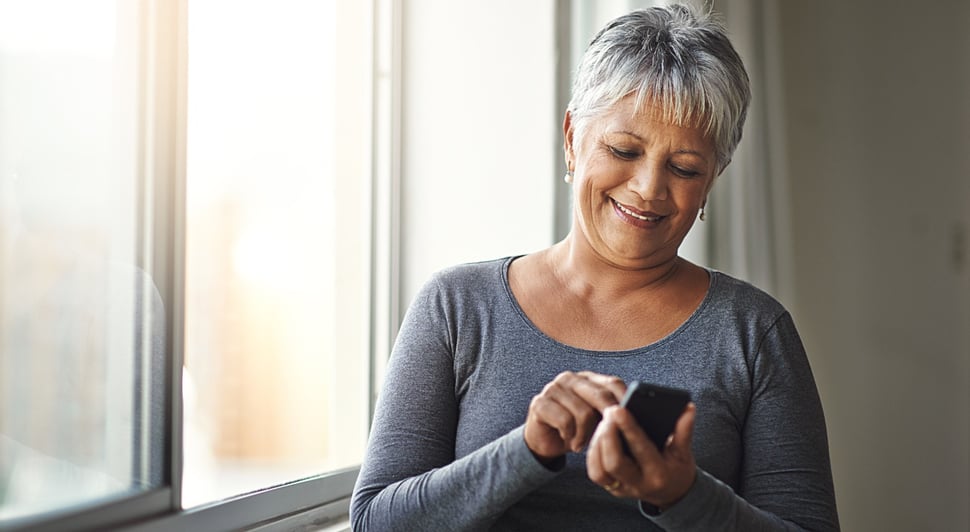 Is your phone always on you? From scheduling and talking to picture-taking and fact-checking, having our tiny pocket computers on us at all times has made life significantly easier and more convenient. With countless apps and mobile device features constantly available to you, your phone or tablet is a gateway to various ventures, including fundraising.
As the world grows more and more digital and convenience becomes key, raising money has had to adapt. Now all types of nonprofit organizations partake in mobile fundraising to increase participation and raise more funds.
What is Mobile Fundraising?
Just like it sounds, mobile fundraising is any fundraising done on a mobile device, either a phone or a tablet. While online fundraising might come to mind, that's technically another category, although some fundraisers have married the two together.
The bulk of mobile fundraising is donation-based and revolves around crowdfunding. Remember all of those request letters you had to write, the pitches you had to make, and all of the awkward conversations you had wherein you asked your friends and family members to give money to your group? Mobile fundraising digitizes this whole process, so it's less awkward and feels less solicitous.
There are a few different branches to mobile fundraising:
Text-to-give. Sending an SMS text to a number that then allows you to give to that group.
Email. Embedding QR codes or a button into an email that then goes to a mobile giving page.
Social media. Giving money to a cause or group through social media platforms.
Nonprofit and personal giving apps. Some of the online fundraising sites have mobile apps so you can fundraise on any of your devices.
Mobile Fundraising is Better for Donors
While mobile fundraising eliminates some of the stress for the person fundraising, it also makes the giving process better for the donor. Let's start with the ask. When you typically ask for donations, the person being asked can feel pressured or put on the spot. If they receive a letter, it can feel altogether unattractive. Meeting the donor where they likely are (on their phone) automatically makes the giving process more comfortable and less forced.
Donors also don't have to take the time to write and mail a check like they used to. Now giving money is a matter of scrolling through and pushing a button. In fact, as of March, donors can simply search through Facebook and give to whatever cause they choose, just like GoFundMe.
Mobile Fundraising without Donations
All of these donations and benefits are great, but you might be wondering if there are mobile fundraisers that don't revolve solely around donations. And the answer is yes, one of which is gift card fundraising with ShopWithScrip.
With gift card fundraising, you purchase a gift card from ShopWithScrip at face value, and your organization earns the rebate percentage that was on that gift card. Then you use that gift card to pay for your everyday shopping. But ShopWithScrip adds in a mobile element with MyScripWallet, their mobile website where you can order physical gift cards, eGift cards, and reload your physical cards on-the-go. Check out this video to see how it works:
One bonus with mobile fundraising with scrip is that you're earning extra money on the things you already purchase instead of donating money from a set budget. On top of that, your organization can set up their scrip program to give some of the earnings back to the families, so scrip can help your cause and families in your organization.
Mobile fundraising is becoming more and more prominent for nonprofits across the board, and it could be for your organization too. Just keep your supporters in mind when you're deciding what mobile fundraising approach to take, and you will maximize your earnings easily.
Next Steps:
Have you participated in mobile fundraising? Leave us a comment below!
Want to learn more about gift card fundraising? Download our Starter Kit!