Weird Fundraising Ideas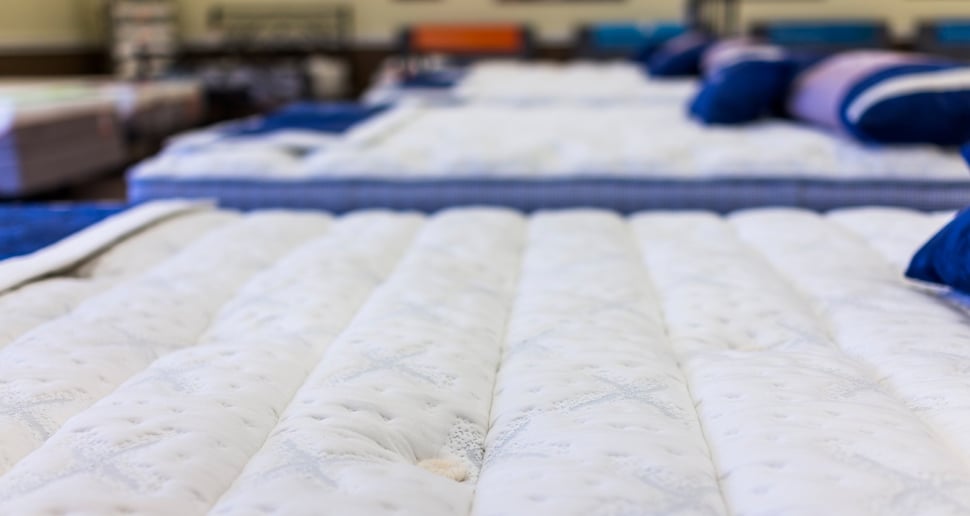 Laundry detergent, trash bags, shampoo, seasonings, and spices. Does that sound like your grocery list? It very well could be, but it's also a list of fundraising products. Yup, you read that right— fundraising products.
There is a line between personal and practical when it comes to fundraising products. These fundraisers are well-intentioned, as all of the products are things that you need, but wouldn't you be more comfortable buying them on your own dime and time? Not to mention, you probably have brand loyalty and like to buy a certain item, so the selection presented in these fundraisers just doesn't compare, especially when you don't know about the quality of the product.
And that's all just on the receiving end!
Now think about running this kind of fundraiser. You still have to sell some of these strange fundraising products. Without further ado, here are the top five weirdest fundraising ideas I've seen.
Mattress Fundraiser
Picture shopping for a new bed. You walk into an open showroom and see tons of beds from wall to wall. There's something warm and inviting about it. There's a fresh smell in the air, unlike a mattress fundraiser where everything just smells like, well, gymnasium and/or cafeteria.
This idea sprang to life under the notion that there is always a need and demand for mattresses. And since mattresses can cost a pretty penny, these fundraisers have become a popular way for groups to raise money quickly, you just have to ensure that your advertising is on point. You need to spread the word and drum up excitement and demand for new beds. While it seems a little strange to play the role of the mattress salesman, it's necessary unless you want your goal of raising a lot of money in a day to be a distant dream.
Bed Sheet Fundraiser
Ah, the thread count fundraiser. Order a set of sheets or two in a color that sort of fits your decor from someone you hardly even know. I'm not the only one who thinks that sounds a little weird, right?
Like the mattress fundraiser, selling bed sheets assumes that everyone will need a new set at the same time. Bed sheet fundraising companies promise that their products won't fade or fall apart in the washing machine, but how do you know they'll be comfortable? Sheets are one of those items where it's nice to feel them before you buy them.
Some bed sheet fundraisers allow people to order sheets online, which is a bit less awkward, but you take a price cut out of your profits. So if you're going to emphasize buying in person, make sure you have a solid plan of attack for advertising this slightly unusual fundraiser.
Car Mat Fundraiser
As busy parents, you know that there's one thing that can make keeping your car clean a cinch, and that's floor mats. Some new cars come standard with fabric ones, but many invest in heavier duty plastic floor mats to keep their floors clean. While there is an apparent need for car mats, does it make sense to run them as a fundraiser?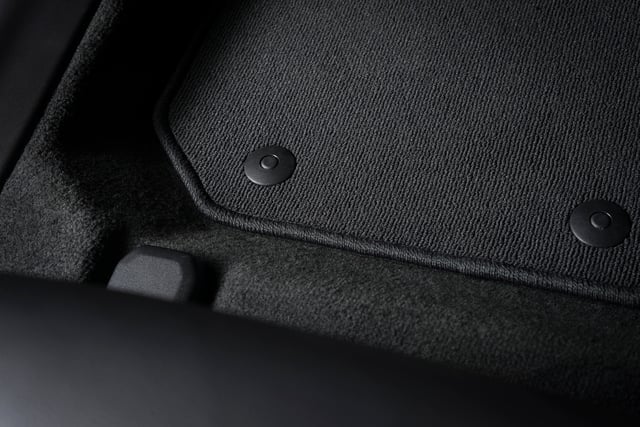 Many happy car owners make getting floor mats one of their top priorities when they get a car since they don't want to dirty the floors. So chances are, a good deal of families already have floor mats, and aren't looking to buy another set!
While you could still make a dent in a smaller population of car owners, the remaining car owners might have a different approach, which is, "why start using floor mats now?" Besides having made it this far without car mats, who really wants to fess up to the fact that their car is a mess and that they need floor mats? On top of that, do you want to ask them if their car is trashed? While the product is good, I just don't think the demand is there with this interesting fundraising product.
Laundry Detergent Fundraiser
How frequently do you change up your laundry detergent? Probably not very often. You've found a product you like that cleans your clothes and smells delightful, plus you don't mind the ingredients inside of the bottle.
Sure, your family burns through laundry detergent like it's nobody's business, but is that reason enough to purchase questionable laundry detergent from a fundraiser, especially when the detergent is more expensive than store-bought name brands?
The better majority of laundry detergent fundraisers have broadened their product base to include other household items like fabric softeners, dryer sheets, and even gallons of shampoo, conditioner, and body wash. I don't know about you, but that seems a little weird to put on an order form!
Seasoning Fundraiser
A seasoning fundraiser might not sound like a bad idea. Every time you cook, you're probably throwing a little bit of something into the mix. But that means you probably have a good selection of spices curated in your cabinet already. So if you know of people who would keep a stock of duplicate spices, this fundraiser might work.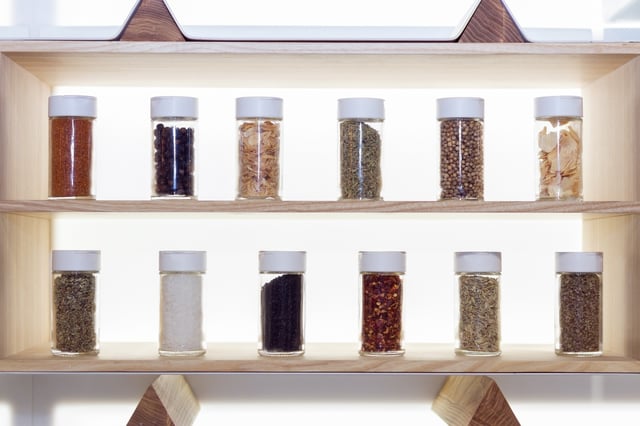 Since this fundraiser relies on selling, and lots of it, think about your approach when asking people to order. Word to the wise: you'll probably want to avoid asking them if their cooking needs to be taken up a notch during your pitch. But if they already have a collection of seasonings, how do you persuade them to spend money on a product that's more expensive than what they can buy in the store? This is one fundraiser that might strike others as a little bland.
Put an End to These Weird Fundraising Ideas
These fundraisers are odd, but they all spawned out of the same question: how do we raise money on a practical product that people will actually use? Here's a better fundraising idea that cuts out all of the weird and gives your organization tons of earnings: scrip gift cards!
With a gift card fundraiser with ShopWithScrip, you can raise money on every purchase you make just by using a gift card to pay. You'll have to do a little bit of planning to make sure you have scrip on hand before heading to the grocery store or running other errands, but there's no peddling products to your less than interested friends and neighbors!
In fact, you could raise money on all of these products in these weird fundraisers, yes, even the mattress and car floor mats thanks to prepaid gift cards! So escape the weird and start earning every day with scrip.
Next Steps: