First Day of School Nightmare: Fundraising Forms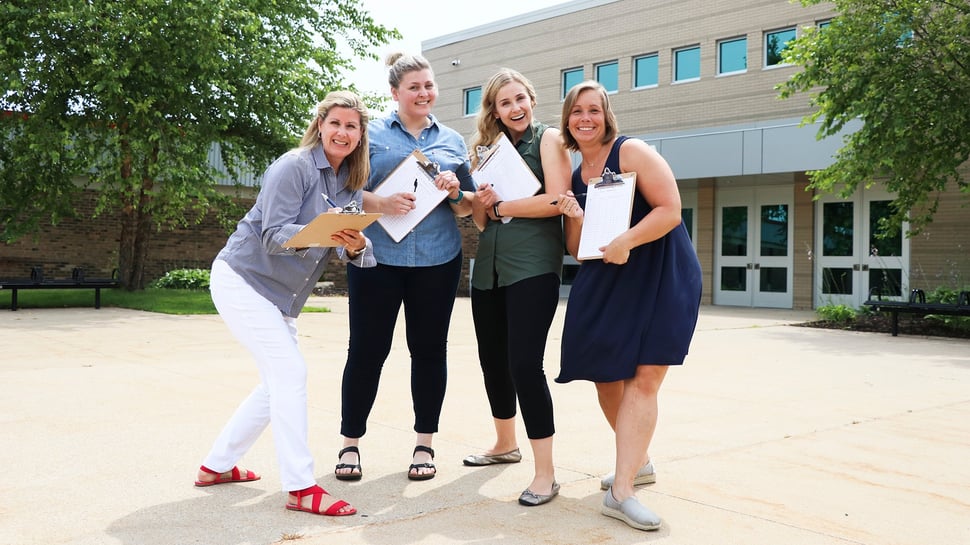 The first day of school is a stressful event for parents. You have to pack the lunchboxes and backpacks, wake up the (grumpy) kids bright and early, and make sure they're dressed and ready to go all the while scrambling to make a filling and nutritious breakfast that they will likely not eat even though you've said their brains need to be fueled so they'll be ready to learn all day long. The last thing you need to deal with is being pestered when you drop off the kids at school.
But, unfortunately, that's exactly what happens.
If you've never experienced an ambush in the drop-off lane or the schoolyard, consider yourself lucky. Tons of parents every year face this issue, and not even the security of sitting in your getaway car can keep you safe.
Does this sound a little dramatic? Maybe, but on a serious note, parents are increasingly getting roped into more school activities, a lot of which involve fundraising. Schools are strapped for funding, so PTO's and PTA's jump on opportunities to get other parents involved, but it just ends up stressing out parents and causing fundraising fatigue.
For a few years now, parents have expressed how tired they are of fundraising. One Texas PTA sought to resolve the issue of draining parents and running tons of fundraisers throughout the year by sending home an alternative fundraising form. The form went viral soon-after as parents across the nation praised its relatability. They loved that this form spoke to their very real concerns that they don't have time or energy to help and volunteer with all of these fundraisers and school activities.
Here's a little-known fact, though: you can raise money easily without spending time and energy on fundraisers or just sending in money and moving on. You don't have to be ambushed by school parents begging you to join a fundraiser or be a part of a committee. You can start a fundraiser that will lay all of the clipboards and fundraising forms to rest and will give your schedule and wallet a break. Wake up from this back-to-school fundraising nightmare, and say hello to scrip.
Next Steps: