Best Stocking Stuffers Under $10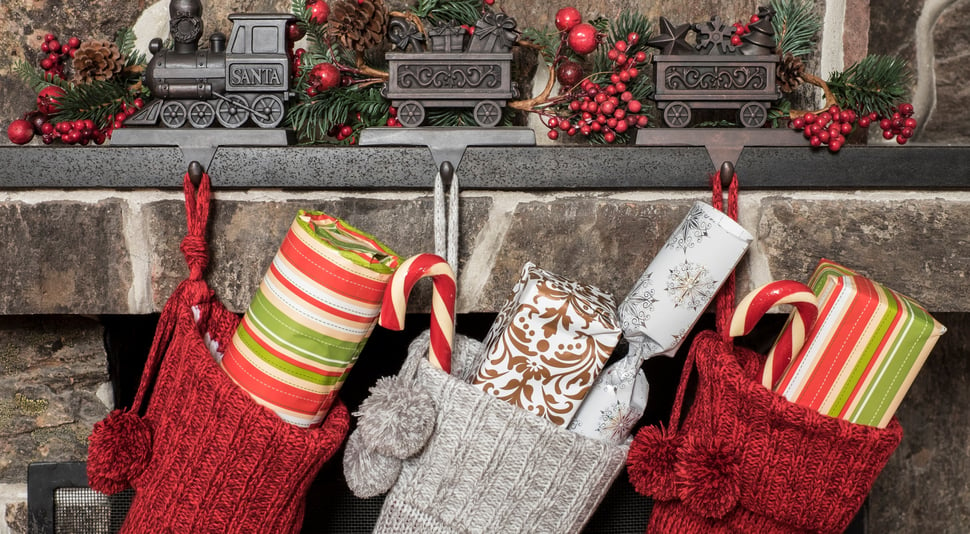 One of the many things kids get excited to do on Christmas morning is to see what Santa has brought for them in their stocking. But for you, finding small gifts to stuff their stocking while making sure it's something they'll enjoy is quite difficult, especially since presents in the stocking are typically all surprises.
Here are some gift ideas that your family will enjoy that are all under $10!
Gifts for the Hard-to-Shop-for Family Member
You probably have that one family member where every year is a challenge to find a gift for them. Whether they treat themselves all year on their own or are just particularly picky, here are some ideas for those hard-to-shop-for loved ones.
Gift cards from ShopWithScrip (Starbucks, Amazon, Target, Meijer)
Gum
Coffee mugs
Travel sized hygiene products
Cute and cozy socks
Gifts for Young Kids
You've probably already been through the ringer with your kids asking for one thing, changing their mind, and asking for something else which can become an exhausting cycle. Here are some great stocking stuffers your kids will keep coming back to.
Coloring books
Slime/Play-Doh
Small stuffed animals
Origami paper
A new book
Gifts for Teens
Knowing what your teen wants might be a challenge, but you can never go wrong with these useful gift ideas.
Gifts for Mom (Yes, you're on the list too!)
Don't leave yourself out when stuffing stockings! Treat yourself to these gift ideas that you won't keep in the drawer untouched for years.
Gifts for Husband
Stumped for what to put in your husband's stocking? You can always start with your husband's favorite snack or candy bar. If you want to branch out, though, these small gifts might be perfect stocking stuffers for him.
Playing cards
Jar of nuts
Mini flashlight
Lip balm
Belt
Remember, you don't have to fill the stocking up to the brim. So here's a tip: stuff the bottom of the stocking with newspaper to fill up space. Hopefully, these ideas will make stuffing stockings a little easier this year!
Next Steps:
Need some more gift ideas? Check out our Pinterest Board!
Want to learn how you can give scrip gift cards and fundraise for your organization at the same time? Download our free starter kit.