Student-Led Fundraisers for the Fall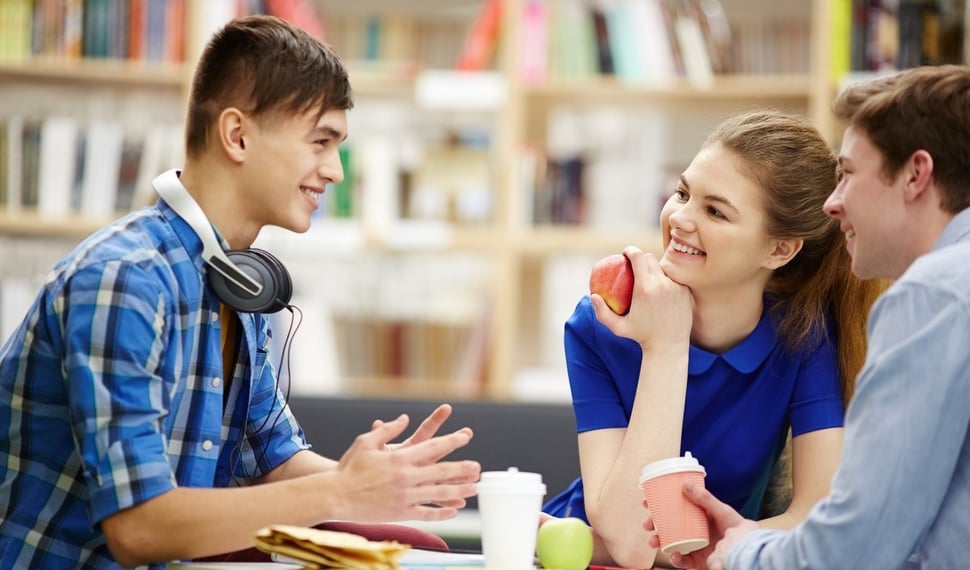 We get it. Parents don't like fundraising, and one of the biggest reasons why they detest it is because they are the ones doing everything. The majority of the time, the students who the fundraising affects don't even know what's going on!
With that being the norm, a lot of parents would rather just send in the money equivalent for a fundraiser, so they don't have to spend their time selling products or asking friends, family members, and co-workers for donations. But there is an alternative to this "alternative fundraiser": get the kids involved!
Students need to learn the valuable lesson of working and raising money for something they want to do or have at school. But with the current fundraising model, kids typically aren't even factored into the equation.
Make it a point this school year to get the students involved in the fundraising, and we've got some fundraising ideas to make this a reality. Keep in mind most of these fundraisers will need adult supervision, but the kids will do the work!
Host a Car Wash
Before the weather gets colder, students could host a car wash for the community. They'll need to plan it with time scheduled in for promoting the fundraiser, but after a night of making signs and flyers, they'll be set. Students will get to work on their planning and marketing skills since they'll have to ask for permission from storefronts to advertise with them.
Before they make their marketing rounds, students will want to brainstorm locations for the car wash, especially if the school isn't in a high-traffic area. Then, they can ask the storefronts for permission to use their parking lots on this trip too. Good places to go to market are grocery stores, banks, and shopping centers.
They might just need your monetary help to buy the supplies for the day, and you might have to have one parent supervise, but beyond that, they can man the car wash on their own. Encourage them to have a group of kids staked out in different areas directing traffic to the car wash, and then have the team of kids washing the cars.
When it comes to price, the students can choose whatever they think is reasonable. It is worth it to consider asking for donations instead, as people might give more than they would pay if there were a set price.
Run a Can Drive
One of the easier fundraisers out there is the can drive. While understated, it's an easy way for students to make money that doesn't require parental involvement. It works best if the students split into teams and then carpool to the different neighborhoods around the school. Each group can tackle a different neighborhood, and they'll save time and collect more cans. You could even have a group of students at the grocery store, or wherever you deposit the cans, to see if the shoppers coming in would donate their cans to the school.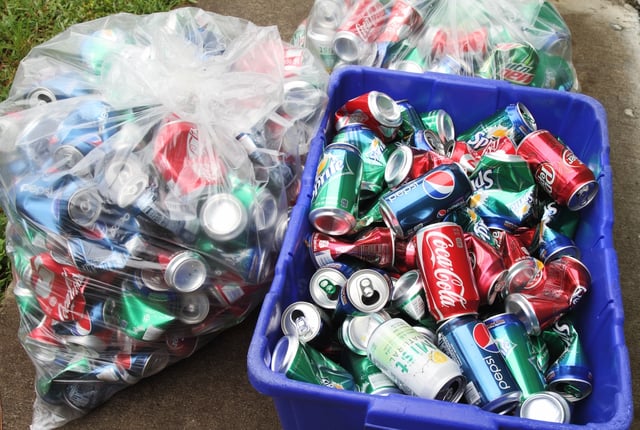 Like the carwash, they might want to advertise a little bit before, but they'll also want to have a script to follow when going door to door. A lot of people will be willing to give them their cans since the students will be taking a chore off of their hands!
Rake Leaves in the Community
Much like collecting cans, people will be grateful if students offer to do some lawn work for them. We're not quite there yet (thankfully), but once the leaves start to fall, students can go around different neighborhoods and rake leaves.
Again, the students can divide and conquer to (un)cover more ground in less time. All they need to do is set a date, whether it's after school or on a Saturday, decide whether they want to set a price or ask for donations, acquire some rakes and garbage bags, and they'll be ready to venture out into the neighborhoods.
Hold a Students vs. Staff Sporting Event
What's one way to make people interested in watching a sporting event? Make it students vs. staff! Even though this is an event, the students can run point on this fundraiser. They might need help from the athletic director at your school for acquiring the facility though.
Basketball is a popular choice for students vs. staff games since it can be hosted inside and isn't weather dependent. Students can recruit teachers to play in the game and then assemble a student team to take charge! They'll market the evening and set ticket prices and sell them to their fellow students to raise money. If the school has a concession stand, they could even open that during the game to boost earnings even more.
Start a Clothing Drive
People are always looking to recycle their old clothes or donate them. Give them that option with formal attire too. With homecoming dances coming up, students could bring in any gently-worn dresses or shirts and ties they won't wear again and donate them. The donation period can last for a few weeks to give students more opportunities to bring items in.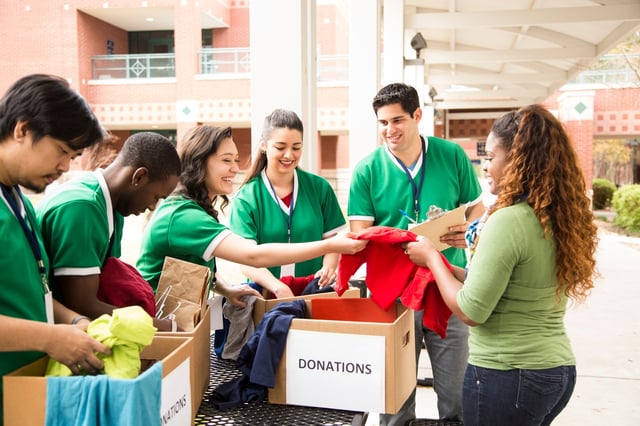 Then, once kids have collected everything, they can price the items appropriately, making them affordable for those who might not be able to go shopping for their formal wear. Students can ask to use a space in the school to set up a store with all of the donated items; either the gymnasium or cafeteria work well. Students can market the event on their Facebook pages, in addition to putting flyers up around town.
Clean up After Events
High school football season is a great time to raise a little money easily. A lot of schools have a system set up for cleaning the stadium after events, so students can ask the athletic director if they can get on the schedule.
If the football schedule is spoken for, students can also clean up after other sporting events. And the beautiful part is that you don't have to do any of the cleaning— isn't that the dream?
See, there are tons of fundraising options that don't require back-breaking, stress-inducing work from you. Pitch some of these ideas to your kids or other students as the school year gets underway, and hopefully, some of your fundraising fatigue will go away.
Next Steps: