School Fundraising on Spring Break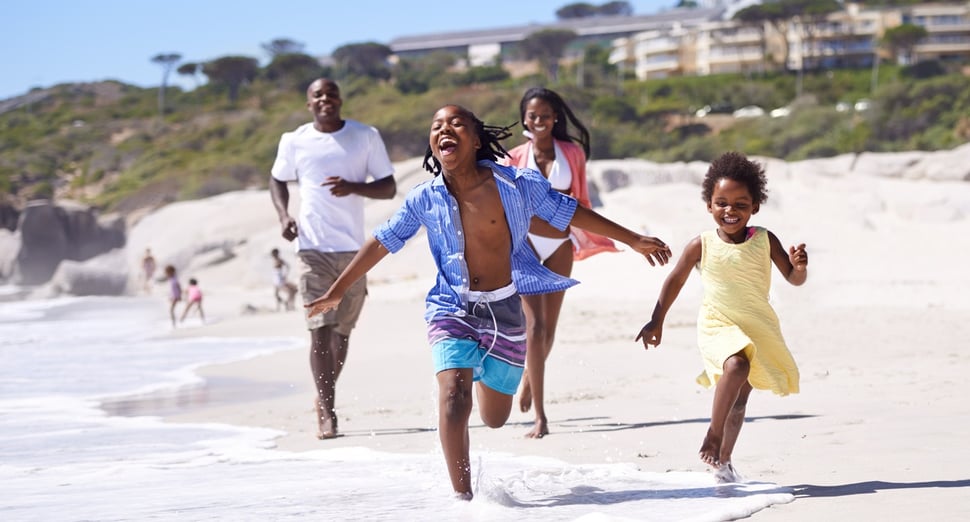 A few weeks from now, you and your family could be in a much warmer place, soaking up the sun and enjoying a much-needed break. Or you could elect to enjoy an equally awesome staycation, where you can lounge around the house and take day trips around town. Either way, do you know what you could be doing during your spring break? You might not believe it, but you could be fundraising.
Fundraising might sound like the absolute last thing you'd want to partake in during your Spring Break, but there is a school fundraising idea that could help you earn some big money just by bringing a different payment method: scrip!
What is Scrip?
If you're unfamiliar with the word, scrip is synonymous with the term gift certificate, so really it's just another way of saying gift card. The fundraising comes into play when families from an organization, like your child's school, order gift cards from ShopWithScrip. Each gift card has a rebate on it, and when a family buys that card at face value, the rebate goes directly to the school for fundraising.
A perk of scrip fundraising is that ShopWithScrip offers over 750 retailers, so you can use scrip on practically all of your everyday purchases. But what's a little lesser-known about scrip is that you can also raise money with these gift cards while on vacation!
Scrip for Your Spring Break
Want to see how scrip can work for your Spring Break vacation? Check out this chart:
It's a little late in the game now, but for your future vacation planning keep in mind that we also have scrip for multiple cruise lines and for the happiest and most magical place on earth, so you could even raise money while booking your vacation!
If you're planning a staycation this Spring Break instead of a getaway, you can also raise money without doing anything besides paying with a gift card. For example:
Credit Card vs. Scrip for Vacation Expenses
You might be thinking, "But I use my cashback or rewards credit card to earn money on Spring Break, why would I use scrip?" That's a valid question, especially if your credit card earns consistent cashback rewards. But there's more than meets the eye in the land of cashback. For instance, with a cashback credit card, you might have a bonus or a waived fee in the first year, so it looks like you're earning a good deal more than your card actually can. This means that subsequent years with the card don't bode so well, and you'll earn less. Check out this infographic to see how credit card earnings compare to scrip.

Besides the earning potential favoring scrip, when it comes to credit cards, there is always the potential to overspend. It's easy to charge a credit card for whatever amount without putting much thought into it. But with scrip, you deliberately think about your budget and what you need when you purchase the gift cards. Plus, when the gift card is empty, you can't spend anymore, so it's a version of the envelope system that helps you raise money for your child's school.
With all of this in mind, the reason you might still be clinging to your credit card is that the money you get with cashback or a rewards credit card goes directly to you. But how much of the money you could earn on a credit card would end up going toward your child's school anyway whether in the form of a fundraising donation or buying a pizza kit, candle, or cookie dough cube?
With scrip, you earn more money than with a credit card, and it replaces the need for these other school fundraisers. Plus, unlike other fundraisers, scrip allows for rebate sharing, so you can get some money back in your pocket too.
Using a credit card isn't a bad option all the time, especially when your Spring Break vacation is only a few weeks away. But if you are in a position where you need to raise money for your school, it makes sense to start raising money with scrip!
Editor's Note: This blog was originally published on March 8, 2017, and was updated on March 7, 2018.
Next Steps: