Pizza Fundraisers: Ideas, tips, and more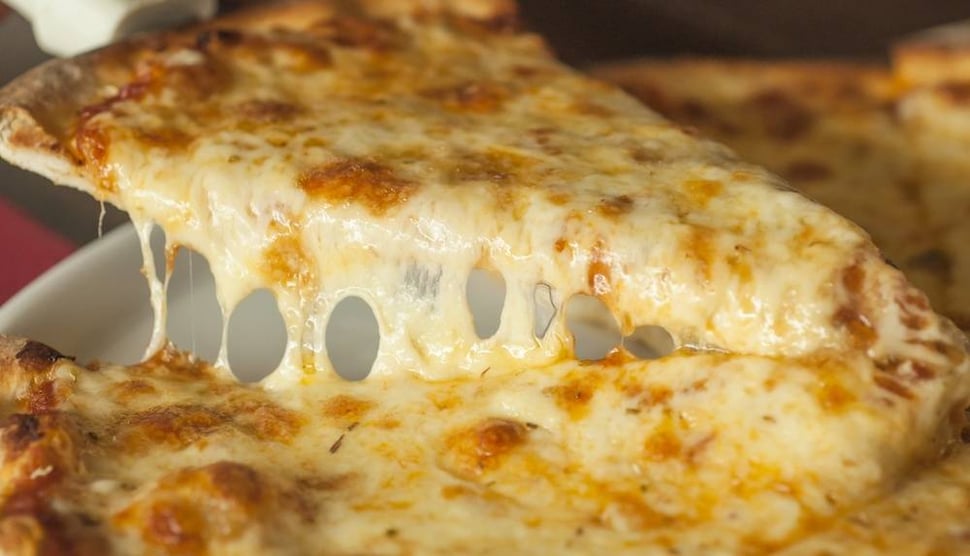 Ask your kid right now what their favorite food is and chances are they might say pizza. The bready, cheesy, hand-held delicacy has been a staple of the American diet since the early 1900s, and more recently pizza fundraisers have become a great fundraising idea for nonprofit organizations.
Whether you make your pizza at home, grab a carryout pie, or head to an actual pizzeria, pizza will always be a cherished food. But did you know that with pizza fundraisers, the perennial cheesy favorite can also support the organizations you care most about?
How Do Pizza Fundraisers Work?
There are a variety of ways you can conduct a pizza fundraiser, the most popular being selling pizza kits, selling discount cards, paying with gift cards, or running a restaurant night. You just have to decide what works best for your organization.
Pizza Kit Fundraising

The first pizza kit fundraiser company was Detroit-headquartered Little Caesars, which launched its pizza fundraising offering in 1997. To this day, it reigns supreme over this realm of pizza fundraising. Over their 20 years of helping people like you raise money, Little Caesars has curated a library of resources and materials you can use when you're running this fundraiser. So while pizza kit fundraising revolves around selling, they've taken out a lot of the grunt work.

Pizza kit fundraising is great for a bigger organization where families will be buying multiple kits. Each kit contains three family-sized pizzas, but you'll only see $5-6 on each kit you sell, so you'll want families to buy a variety of kits. After all, how many people always have a frozen pizza in their freezer at all times? Max out your pizza kit fundraiser by telling families to stock up.

Just like other product fundraisers, a pizza kit fundraiser requires a good amount of volunteer power. Between marketing and passing out order brochures to coordinating the delivery day and order fulfillment process, it can get a little intense. But after a few weeks of busyness, you'll see 30-40% of the profit from this fundraiser and your families will be excited about their make-at-home pizzas.

Pizza Discount Cards

Do you have a pizza joint in town that everyone is always going to? You might want to look into running discount pizza card fundraiser with them so families can redeem offers and save money while you earn for your organization.

Fundraising with discount cards hinges on customer loyalty as they're often only for one retailer. How the discount cards work is your organization will order a set of cards, normally around 200. Then, you sell the discount cards at $10 a pop, which is always the hard part about this fundraiser because selling anything can be a drag. When a person buys the card, they're eligible for whatever discount the card offers for, normally, a year. Most of the time it's a buy one pizza get a pizza of equal or lesser value free offer.

That's a great deal, but sometimes a restaurant won't let the customer combine a discount card and a coupon, so they'll be paying full price. There might also be a limit on how many times you can redeem an offer, which is something to consider before running a discount card fundraiser.

Paying for Pizza with Gift Card Fundraising

Instead of a discount card where you really only get rewarded for purchasing from one restaurant, a gift card funrdaiser (aka scrip fundraiser) offers you and your organization more flexibility, and it doesn't require any selling. With scrip, you can order a gift card through ShopWithScrip.com to any of our pizza retailers and earn a great rebate which is immediate fundraising for your organization.

Once you receive the gift card, you can order your pizza like you normally do and use the gift card to pay instead of cash or a credit card. Because you're just switching your payment method, you can still use coupon codes or take advantage of any deals the retailer might have. A lot of our retailers even offer electronic gift cards, so you don't have to wait for an order of physical cards to ship.

Think about how much you could earn on your next pizza party, or even on your weeknight pizza dinner if you used scrip. Another cool thing is sometimes our pizza retailers will add an extra bonus to their gift cards. For instance, for National Pizza Day today, Domino's is offering a 7% bonus on top of their regular 8% rebate. So you could earn 15% on a Domino's gift card that goes right to your organization if you participated in a scrip fundraiser.

Pizza Restaurant Fundraising

Want to give parents a break from cooking on a weeknight and an opportunity to raise money easily? Try out a restaurant fundraiser at a town-favorite pizza place. Restaurants love these fundraisers because you're bringing in customers on a weeknight, and your organization will love the chance to get out of the house and enjoy a meal with friends in their community.

It's easy to get a restaurant night set up. Look at your organization's calendar, pick a couple of nights that would work, and then inquire about it with the restaurant. Some restaurants have a form you can fill out on your website too, for an easy application process.

One thing to note is that most restaurants will give your organization 20% of a family's bill, so the key is to get as many families as possible to attend! Some restaurants will give you a flyer when you sign up. Use this as a marketing tool to get the word out, but also think about ordering scrip to sell to families for the night. That way your organization can earn two-fold, on the scrip gift cards and on the meal.
Now that your mouth is watering, I'll leave you with this: any way you slice it, a pizza-related fundraiser will bring a nice boost in funds to your organization.
Next Steps: