5 Great Ways to Fundraise for Schools
Every parent will be asked to contribute to a school fundraiser at some point during their child's scholastic career. Whether you're asked to sell chocolate bars (and let's be honest, you probably sell some to yourself), magazine subscriptions, or even participate in bake sales, you've definitely experienced or will experience school fundraising.
It's time consuming to recruit volunteers, plan events, or sell products to friends and family. This process can almost turn into a full-time job on top of your full-time job.
This is because school fundraising is a necessary burden to keep schools—and the clubs and teams associated with them— up and running. Fundraising can also help fund school trips like the popular middle school educational tours to Washington D.C.
With the benefits of fundraising so abundant in terms of benefits to your child, you need to ask yourself what is the most effective way to raise money for you and your school?
Fortunately, gift card fundraising solves the flaws of traditional fundraising, as it's the most cost effective and time efficient way to raise money.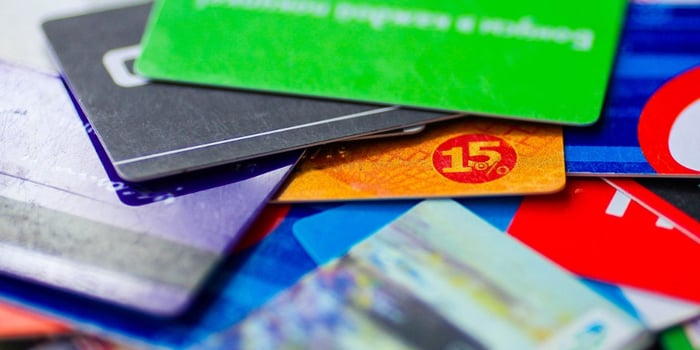 What is gift card fundraising?
Gift card fundraising is one of the easiest ways to fundraise for any organization. For example, you can take your shopping list and transform it into an automatic earning machine. The best school fundraising ideas don't have to come out of a catalog.
With just your wallet, you can be creative in your fundraising for schools, nonprofits, and more.
"It takes the pressure off students to sell and compete with each other to see who sells the most candy bars, magazines, etc.," says Kathy, a program coordinator at St. Joseph's Parish School. "Kids have enough pressure! We've been able to eliminate other fundraisers with ShopWithScrip."
There are over 750 brands that you can purchase gift cards from through the program, including Walmart, Amazon.com and Starbucks. You don't have to give back by hustling cookies or candy bars, instead you automatically raise money with each gift card purchase you make.
You can also choose from a wide selection of eGift cards and physical gift cards. eGift cards are immediately sent to your account—perfect for last-minute purchases, including unplanned shopping trips or a quick bite to eat. Physical gift cards make great gifts, but many are also reloadable, meaning you can add funds on the spot—like at the gas pump or in the grocery store so you never run out of money.
With the RaiseRightTM mobile app, you can easily purchase, use and manage your gift cards on the go. Fundraise anytime, anywhere.
Plus, this trusted method of gift card fundraising is already used by millions of people all across the U.S.
Now, let's talk about 5 techniques to utilize gift card fundraising to raise money for your local school.
5 n

ew fundraising ideas for schools
1. School fundraising through daily purchases
Rather than using your debit or credit card, gift cards can actually earn money for you and your school. The rewards of spending $200 on daily essentials or housewares at Walmart can turn into funds for your children's school.
It's pretty amazing how you can raise money for your school just by shopping. Buy gift cards from ShopWithScrip and you'll earn funds automatically.
You can even save while buying school supplies for your children.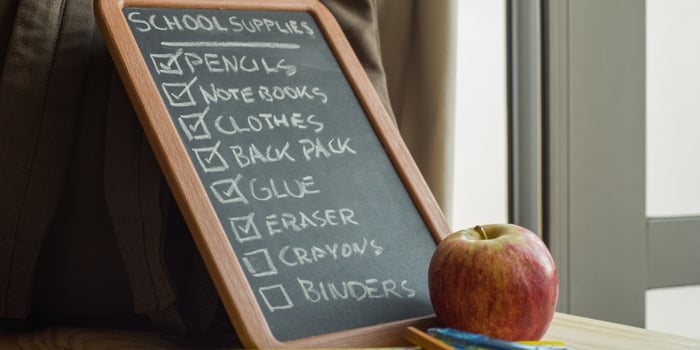 In addition, if you're already contributing to something like a food drive, you can earn a percentage back to your school for the canned foods you purchase with a gift card. How cool is that?
Gift card fundraising is the future for schools and organizations who are looking to raise money.
2.
Using gift cards for household budgeting
Have you ever tried budgeting with gift cards? If you're looking for a way to cut down on your spending while also helping your organization with their fundraising efforts, look no further.
Many families use gift cards as a way to follow a household budget. Establishing how much you want to spend each month, and buying the gift cards needed for groceries, gas, household essentials and maybe even those morning coffees that you can't quite give up. Buy your gift cards in advance and stay on track with what you want to spend.
Not only are you staying on track with your budget, but you're earning for your school. And as needs change, there are more than 750 brands to choose from so you can even earn on those unplanned expenses
3. Earn money for your school through groceries
Did you know that your grocery shopping could turn into fundraising dollars with gift card fundraising? This is by far the easiest fundraising idea for middle school or high school.
Here are just a few places that you can earn 3% to 5% for your school just by buying groceries like you normally would.
By simply doing your weekly shopping for family dinners, ShopWithScrip will help you seamlessly fundraise without having to stand outside the grocery store all day selling cookies.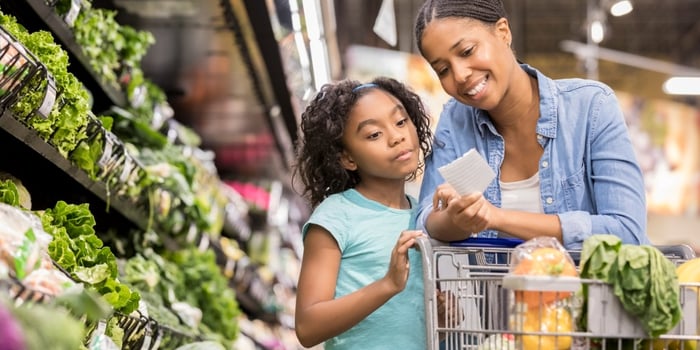 If your family is just too busy for the grocery store and a home-cooked meal you have even more options with ShopWithScrip.
Plus, no feeling guilty. You are earning for your school with every meal purchased through some of the following restaurants:
If you're a busy parent on the go, sometimes you have to make due with what's near you. ShopWithScrip can help you save time and contribute to your local school through this insanely simple school fundraising idea.
4. Buy school supplies
Do your children need new clothes for school? Do they need classroom supplies? Try grabbing a gift card and fulfilling your fundraising goals with these back-to-school purchases at the same time.
Here are some of the best options to help fundraise for your child's school while getting your school shopping done:
5.
Home improvement projects
Every busy parent has home improvements on the to-do list.
It's rare these days that we have door-to-door contact with neighbors, let alone order things from a catalog?
When you can order things online for cheap on Amazon, you won't want to give to a fundraiser that costs more for everyone involved. Why not contribute to your school's fundraising efforts and knock out your DIY project?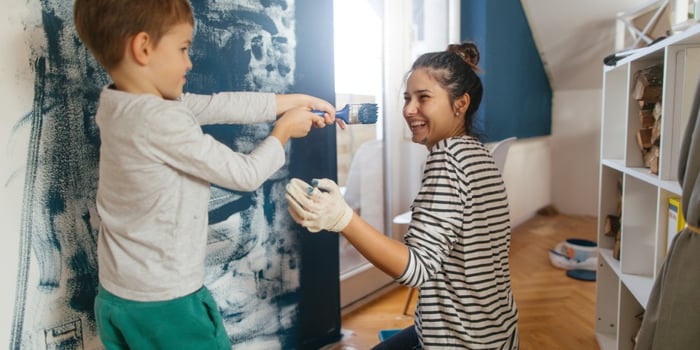 Here are some more great options to get your home improvements and fundraising goals met in one go.
When you fundraise with ShopWithScrip, all you have to do is purchase a gift card from the brand of your choosing and ShopWithScrip deposits each store's rebate percentage right into your school's fundraising account.
Isn't that convenient?
Gift card fundraising literally costs you nothing extra! The stores that have partnered with ShopWithScrip are giving back to your school. In addition to the obvious fundraising benefits, gift card fundraising can cut down on the needless time spent trying to sell something,
Your wallet and your organization will thank you.
Just take it from Rivkah, a program coordinator for Arie Crown Hebrew Day School, "My favorite thing about raising money with this program is that it's easy for parents to do. It's money they're spending anyway."
Gift card fundraising is the most efficient way to help your organization, so get familiar with the ShopWithScrip program here.
Are you ready to use ShopWithScrip to create your unique school fundraising experience? We'd love to show you all of the brands that can help you reach your goals.
Ready to start earning?
If you're a fundraising manager looking to raise money easily, start a free program by completing a short, online enrollment form.
If you're a member of an organization looking to join an existing program, you just need your enrollment code to create an account and begin fundraising today.