Fundraisers That Help You Save While You Spend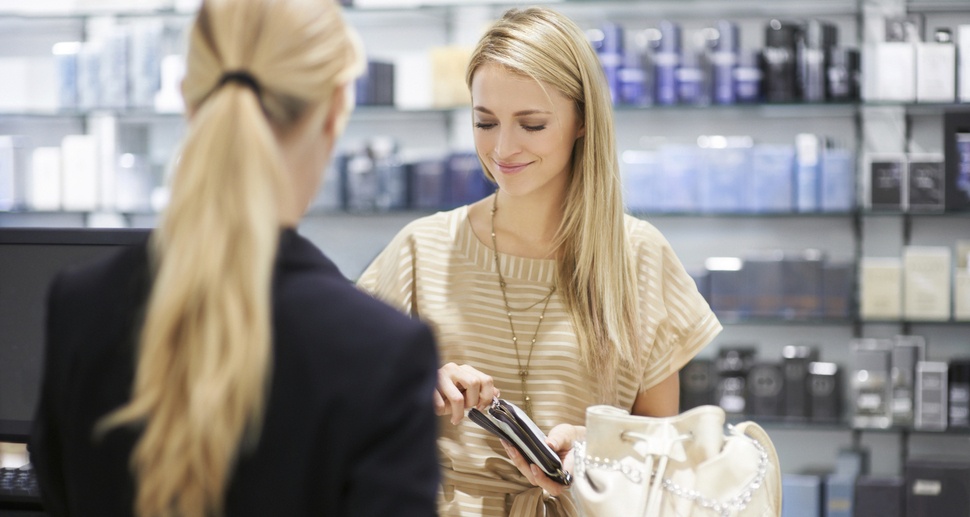 Picture this: you're out to eat with your family at a restaurant. The bill comes, and you grab for your wallet. What if you had something else in your wallet or purse that you could use toward your meal that could help you save money and raise money for your kids' school, sports team, marching band, or other organization. It seems a little contradictory, doesn't it?
Believe it or not, you could be fundraising while saving money. There is such a thing as budget-conscious fundraisers, and there are three that quickly come to mind: coupon book fundraising, discount card fundraising, and scrip fundraising. If a fundraiser that saves you and others money seems intriguing, but you're not quite sure which option to go with, we broke down each type of fundraiser to give you a comparison.
Coupon Book Fundraising
Who doesn't enjoy coupons? There's something rewarding about knowing you're going to save money on a purchase, so it seems like a great, valuable product to sell in a fundraiser. And there's the first detractor— you have to sell a ton of coupon books in your organization for coupon book fundraising to be successful.
The growing consensus when it comes to fundraising is that it's exhausting and parents don't want to sell things anymore. Going door to door and pestering friends and family members isn't high on anyone's to-do list, so pushing a fundraiser where you sell a product will probably lower people's spirits right off the bat.
That said, you are selling savings to others, which is more appealing than asking people to purchase trinkets, wrapping paper, cookie dough, or other things they don't need. But while some parents will get excited by this prospect, or at the least, not be repulsed by it, it's important to keep in mind that your organization won't be receiving 100% of the profits. Because your organization will be working with a fundraising company to sell the coupon books, they will be taking quite a hefty chunk out of your earnings.
As far as product fundraisers go, though, coupon books do great things for the community by boosting some local and regional businesses. If someone has a coupon, they'll be more likely to go to that restaurant or store, and then they might become a return customer. But as is the nature of coupons, once you use it once, the coupon is gone, so you won't get to save at that retailer again.
There are also expiration dates on the coupons in a coupon book. While there are tons of great deals in a coupon book, some coupons will go to waste unless you are a dedicated planner and you are constantly flipping through that book. Additionally, there will inevitably be offers in the book that you have no need for, so while fundraising companies say, "you can save $1000 in a year," that's not actually the case.
Discount Card Fundraising
The alternative product fundraiser to coupon books are discount cards. Now, they're a little more limited retailer wise when compared to the plethora of pages that fill a coupon book, but you can use the card repeatedly for a year instead of the one time "use it or lose it" of a coupon. So if the card has good retailers on it, it could be a staple in your spending budget.
Most discount cards offer a set amount of retailers with some personalization. Tailoring your cards means that you have to work with a representative, which can either be a positive or a negative depending on how much freedom you want in your fundraiser.
Like coupon book fundraisers, having a successful discount card fundraiser hinges on selling. So before starting a discount card fundraiser, check and see if your organization members have the time to devote to selling cards. You'll also want to consider potential generated funds. In most cases, you have to pay the cost of the cards to receive them, then you turn around and sell them at a profit. After you break even, you keep 100% of the profit you make, which is a bonus. But as with any product fundraiser, it's never guaranteed that you will break even.
Given the fact that you want to sell as many cards as possible, discount cards work well if you have a lot of people in your organization willing to take the time to sell the cards. That way, you can sell the cards at a reasonable price, and more people will be willing to purchase them. Keep in mind that most of the time discount cards can't be combined with coupons, discounts, offers, or promotions, which could be a con for potential buyers.
Scrip Fundraising
Coupon books and discount cards have some perks in the world of fundraising, but they are still technically products that you have to sell to make any money. The third budget-conscious fundraising option is scrip, a gift card fundraiser that requires no selling or additional spending.
With scrip, you order gift cards from a vendor like Great Lakes Scrip Center that are available at a discounted price. You pay the full face value of the gift card, though, and the difference in cost is immediate fundraising for your organization. Then, you use that gift card on all your normal purchases.
Unlike coupon book and discount card fundraisers that offer a smaller number of retailers, we carry scrip for over 700 retailers in physical cards, reloadable cards, and electronic cards. You can also add local retailers to your scrip program if you like the draw of having small businesses participate in your coupon book or discount card fundraiser.
Because it's just an alternative form of payment, you can combine scrip with other discounts, offers, promotions, and coupons at the retailer. Plus, scrip never runs out! You can always place another order for gift cards, which means that scrip can even become a budgeting tool for you.
While you don't have to work with a representative to get your fundraiser going, you do have to have a coordinator run the program, which can be a big responsibility. But it's fast to learn, and easy to run when you get the hang of it. Another bonus that you don't get with the majority of other fundraisers: you keep 100% of what you earn. So if the rebate percentage on a card is 12%, your organization gets the full 12%.
The Takeaways
While coupon books and discount cards are valuable products that ultimately save people money, they're still products that you have to sell to someone. With scrip, you can do it all yourself and just change your spending habits to raise money for your organization. You control how much you earn, and you won't feel the fundraising fatigue that affects so many other parents.
So long story short, yes, there are a few fundraisers that will help you save money while earning for your organization. But if you stack them all up, it looks like scrip comes out on top as the budget-conscious fundraising winner.
Next Steps: