4 Tips for Running a Successful One-Off Fundraiser in 30 Days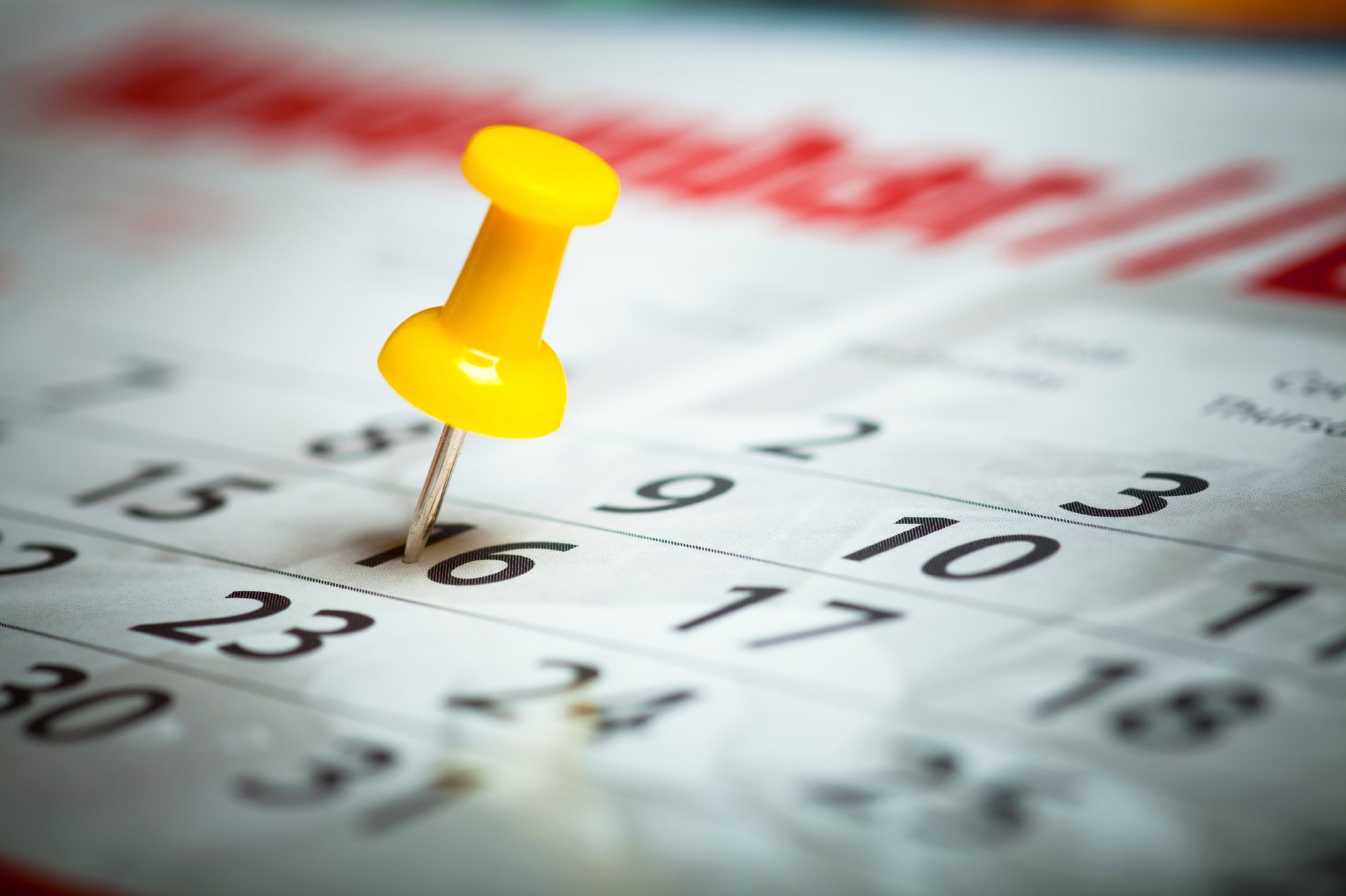 This time of year, it sometimes feels like you look at the calendar and a whole week slipped by right under your nose. The holidays are a joyful time, but they bring a lot of extra work too! Between wrapping gifts, baking cookies, and planning holiday travel, you don't want to get caught up and miss out on the biggest fundraising season of the year.
There's good news: even if you feel like you're running out of time, it's possible to run a successful fundraiser in only 30 days! Whether you're planning a product fundraiser, big event, or scrip fundraiser, follow our tips below to find success when the clock's ticking.
1. Make Plans for Fundraising Success
When you're on a time crunch, there's nothing worse than surprises. Before you jump into planning, do yourself a favor and write down everything you'll need to do for your fundraiser. Here are a few things you should think about:
Set goals. Know ahead of time how much you want to earn from your fundraiser. Set SMART goals and share them with your organization to get people motivated.
Create a timeline. Set deadlines for each stage of planning, and give yourself a little wiggle room just in case you hit a snag. Our tip: Print out a calendar and use different-colored markers to show who's responsible for which tasks, so your volunteers can easily see when their work needs to be done.
Keep everyone informed. Communication and preparation go hand in hand. If you're running a bake sale, make sure those bakers know when their cookies need to be delivered. For a scrip program, print out flyers and order forms ahead of time so you have plenty to share.
2. Rally the Troops
When you're deciding what kind of fundraiser to run, it's important to consider how many volunteers you'll need. Many of your potential volunteers are busy during the holidays, but it's also a charitable season, and you'll find many people looking to give back. Recruit them to your cause!
The key to planning and executing your fundraiser in a short time is delegation. Once you have extra helping hands, divide tasks and assign responsibilities so you can accomplish more work in less time.
Events like bake sales, fun runs, or auctions require more manpower, but if it's a fun event you might find more willing volunteers.

You can run product fundraisers and scrip programs with fewer volunteers, which could be easier if you're having trouble finding people with free time.
3. Promote Your Fundraiser Like It's Going Out of Style
For the full month of your fundraiser, don't be afraid to talk about it nonstop! When you're running a 30-day fundraiser, you need to get the word out quickly, especially over the noise and excitement of the holidays. Use all the resources at your disposal to market your fundraiser, and encourage your organization members to do the same.
Email. Use your organization's email list to send out detailed information and updates during the fundraiser.
Social media. Post fun pictures, updates, and tips on your social media channels.
Word-of-mouth. Encourage volunteers and organization members to reach out to their family and friends.
4. Piggyback on Other Events
From sporting events and musicals to Christmas pageants and holiday concerts, there are a ton of events happening during the holidays. Take advantage of this and piggyback your fundraiser to these activities.
Hold a bake sale at a school sporting event. Homemade treats will be a delicious alternative to concession-stand food at those basketball, volleyball, and hockey games.
Sell holiday-themed products after a concert. Families will be in the holiday spirit after a night of good music. Take the opportunity and sell wrapping paper or candles for an effective product fundraiser.
Set up a scrip store. Have a small inventory of scrip gift cards available to sell at any school or church event. You'll be able to earn rebates for your organization without having to register new families, saving you time.
Don't get stressed out by holiday fundraising, even if you're working with limited time. If you prepare as much as you can, recruit helpful volunteers, and communicate clearly, your 30-day fundraiser will be a success!
Next Steps: