The Best Gift for High School Graduates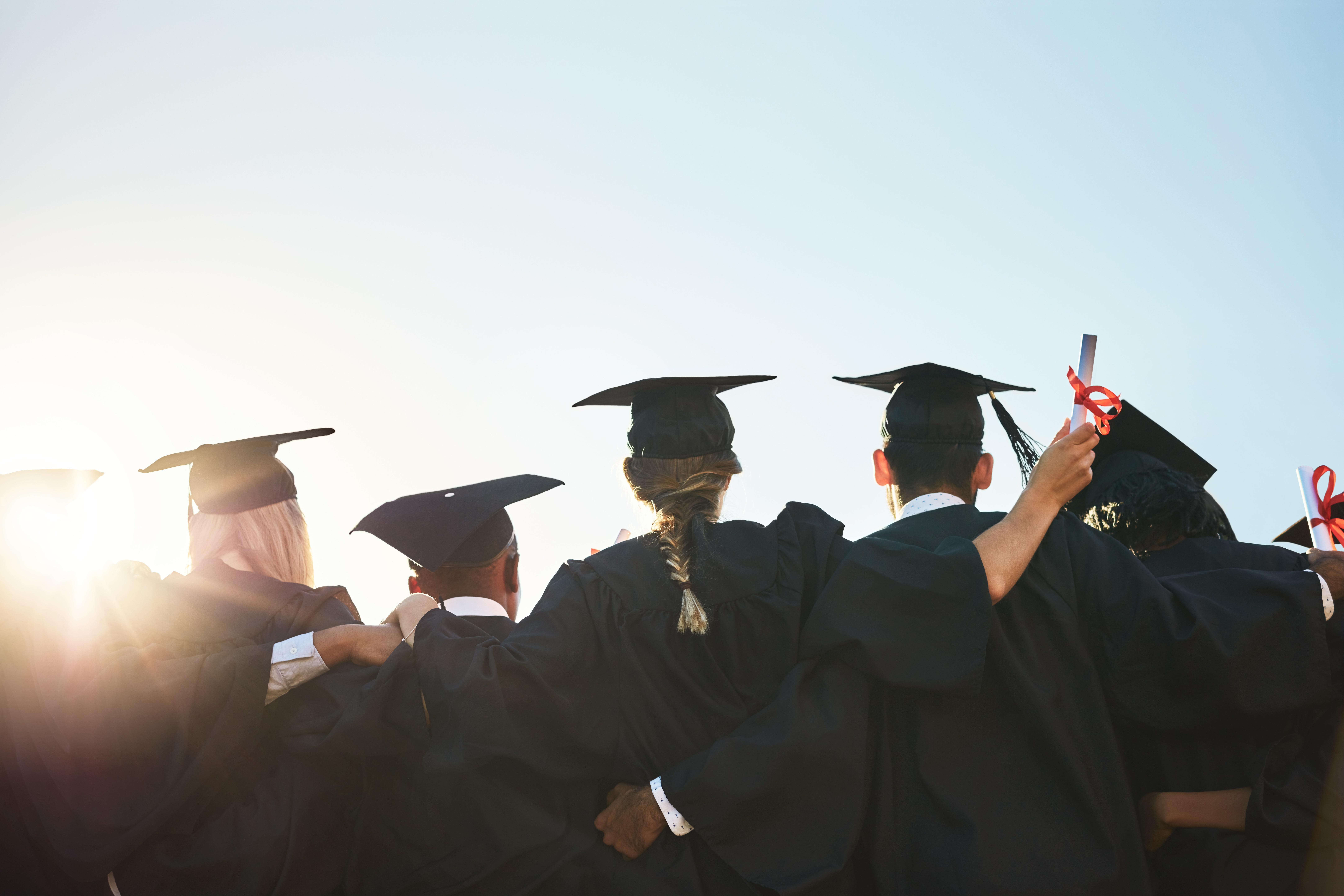 The graduation season is upon us, which means your calendar is probably filling up with graduation open houses and parties. You can't show up to celebrate the graduates empty-handed, though.
If you have a graduate in your household, you're probably swamped with the party planning. So make the gift-giving simple by giving the graduate a gift card from ShopWithScrip. Think about it: graduates can use gift cards for groceries, gas, books, and food (which would be a nice break from a dining hall!). ShopWithScrip also carries a variety of retailers that are perfect for outfitting a dorm room. Better yet, when you buy the gift cards from ShopWithScrip, you'll earn money for your organization.
For more ideas on graduation gifts, or to share this awesome graduation gift idea with other families, download and share this flyer: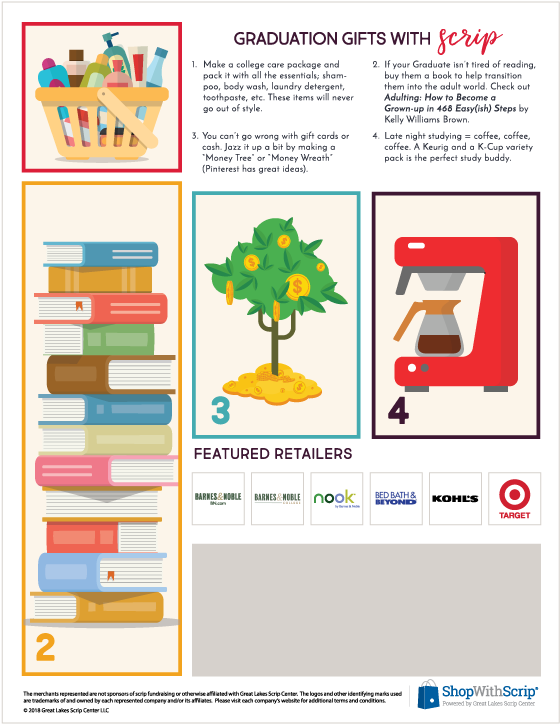 Next Steps:
Check out our other seasonal flyers in the Support section of our website. We continually update this section of our site to give you helpful materials all year long.
Have time to put together a bigger present for the high school grad? Check out these six ideas.