GLSC Update: Partner Summit 2018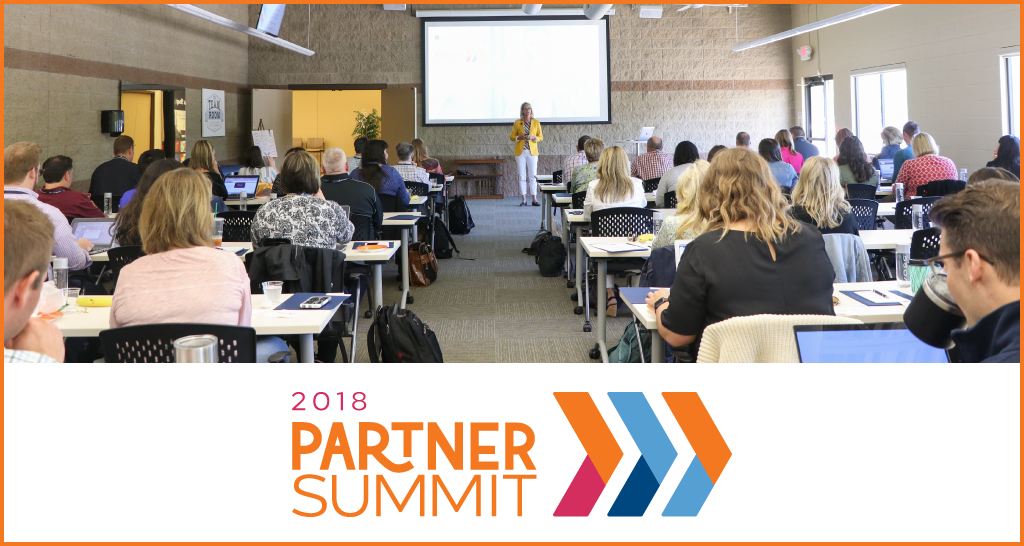 2018 has brought a lot of positive change for Great Lakes Scrip Center. With new leadership at the helm and an established roadmap for the future, we were excited to host our 12th annual Partner Summit in Grand Rapids, MI.
From June 5 - 7, we met with retail partners who represent over 95 brands with the mission of driving brand loyalty and local impact by working together. While there were plenty of familiar faces, there were also 16 new attendees this year who were eager to hear from the thought leaders in scrip fundraising.
President and CEO Margaret Murphy kicked off the day of presentations by giving a company update and briefly talking about GLSC's overarching goals. Jill Whalen, Vice President of Retail Partnerships, dove into industry insights and highlighted interesting facts and figures about scrip usage.
Next, the partners heard from a panel of coordinators. One coordinator was from a Christian school that has been using scrip to reduce tuition since 1995, another was from a middle school PTO using scrip to fund a class trip, and the third was the coordinator for a volleyball club. This panel provided a unique opportunity for partners to learn about how organizations use scrip and to hear coordinator's thoughts for the future.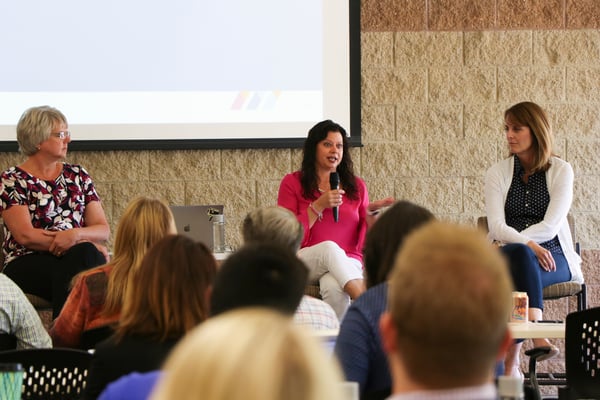 Coordinators tell the partners about their experiences with scrip.
After enjoying tacos for lunch courtesy of What the Truck, Chief Experience Officer Jim Specht spoke about GLSC's plans for enhancing the user experience to meet the needs of today's modern family. Then Spencer Smith, Director of Strategy and Marketing, updated the partners on marketing and advertising ventures, sharing our business strategies for driving more scrip awareness as well as deeper engagement from our brand partners, families, and coordinators.
This year, we brought in World Renowned Body Language Expert, Mark Bowden, as the guest speaker for the Summit. During his talk, Mark spoke about body language in the workplace and gave the partners tips for having successful nonverbal communications.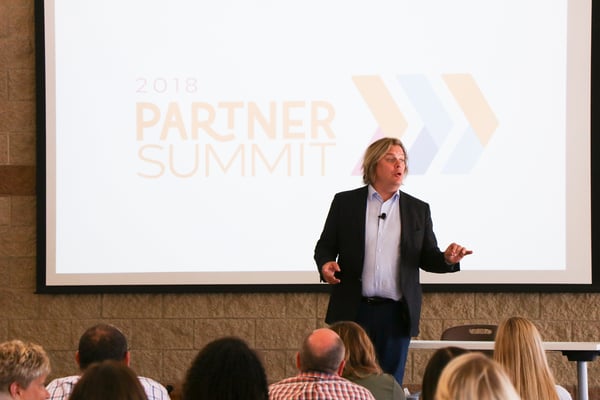 Mark Bowden holds a captive audience during his talk about body language.
We wrapped up the business-side of the Summit with a retailer round-table exercise. The short brainstorming session generated great conversation and ideas for how the partners and GLSC can work together to create an even greater local impact.
After the day of presentations, the partners were ready for the main event: dinner and the 8th annual cornhole tournament at Wildwood Family Farms. The 30-team tournament kicked off at 6:30 and our champions were crowned a couple of hours later, and the Summit came to a close.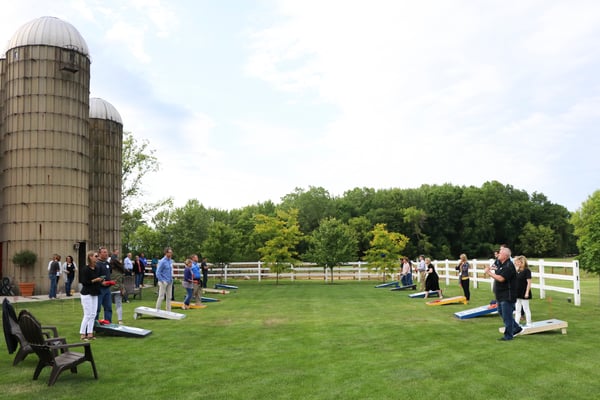 The cornhole tournament gets underway at Wildwood Family Farms.
We thank all of our partners who attended the 2018 Partner Summit. After a couple of days of collaboration and planning for the future, we're excited to continue to work together to bring an even better scrip experience to families across America.
Next Steps: