Nonprofit Fundraising 101: Ideas & FAQs
We get it. Fundraising can be a pain. Be it facilitating awkward fundraisers like selling wrapping paper or chocolate, or labor-intensive fundraising efforts like galas and donor calls—stress can quickly become a part of the equation.
People can be irritated by aggressive sales tactics. You might feel guilty for having to "bother" people by asking them for donations or payments. It can also be awkward to bring up fundraising around your friends and family.
So, why not cut out some of the stress this year with a fundraising program that includes easy sign-up, amazing customer support, and benefits that will not only impress your organization, but the donors as well.
Your nonprofit is in need of funds and you shouldn't be footing the bill. We have a nearly automatic, time-saving, downright fun way to raise funds for your important work.
We want to teach you how to raise money for nonprofits without the hassle of a major time investment.
You can create extraordinary opportunities every day with RaiseRight (formerly ShopWithScrip). As the #1 fundraiser in the country, RaiseRight can help you raise the money needed for your church, school, sports team, or other nonprofit.
There is also support at every step in your fundraising journey with our team of fundraising experts. There isn't much to gift card fundraising, but when you do it right you'll be able to generate money successfully.
We'll say it over and over—don't waste your time with traditional methods, and breathe easier with RaiseRight.
What nonprofits can benefit from gift card fundraising?
Luckily, every nonprofit can benefit from gift card fundraising through RaiseRight's platform.
Here are some examples of the type of nonprofit organizations that use it:
Scouting troops

Rescue shelters

And more!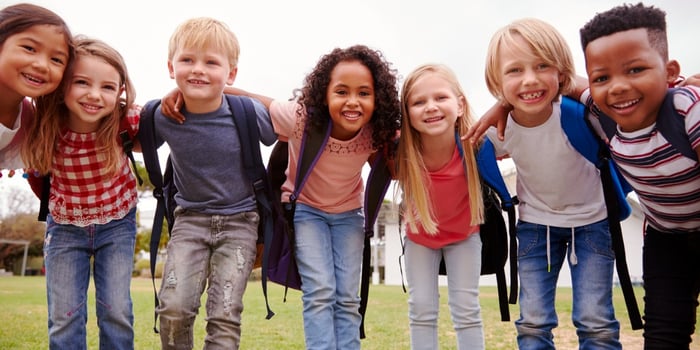 Now, let's get into the nuts and bolts of how you can get earning with the simplest fundraising basics for nonprofits.
How does gift card fundraising work?
You might be thinking "Wait, I just exchange my money for a gift card, keep the entire value so I'm not losing a single dime, and earn for my fundraiser at the same time?"
You're thinking correctly! Gift card fundraising is the leading strategy to raise money.
Say you have to go to the grocery store. Instead of using your debit or credit card to pay for your weekly food run, buy a gift card for your local grocery store through RaiseRight, shop for your groceries as you normally would, and pay with your gift card.
You can even purchase reloadable gift cards so you can use the same card and add funds whenever the balance is running low. And you can track your card balance and easily reload funds through the convenient RaiseRight mobile app.
Every purchase made with our gift cards contributes to your fundraiser. All you have to do is plan your spend, buy your gifts, and watch the money flow into your dedicated fundraising account.
You won't be doing anything differently in your routine except moving money from one payment method to another.
Gift card fundraising fits your needs. If you have an event coming up like a class trip or benefit concert, you can fundraise annually, monthly, or even weekly.
It's hard to come across a completely customizable fundraising experience that doesn't involve tight timelines, order deadlines, up-front payments, or even catalog orders.
Fundraisers raise money, yes, but they sometimes require a risky up-front investment.
With gift cards, the brands are giving back from their pockets, not you!
Here are just a few of the brands that support your organization's successful fundraiser with their gift cards:
We bet you can think of dozens of things you need that can be bought at the places listed above. Instead of charging your credit or debit card, simply use a gift card purchased through RaiseRight. Plus, many brands are available as eGift cards so you can use them easily right from your phone.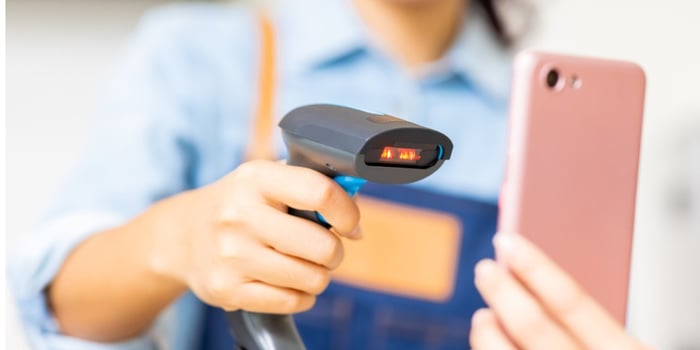 How can fundraising be profitable?
RaiseRight has partnered with over 750 brands that are ready to give back to your nonprofit organization. This creative fundraising idea can help you make better decisions with your budget, and raise funds without you and your group even thinking about it.
You know how direct deposit works? That's how gift card fundraising works with RaiseRight. You convert your money into gift cards, and RaiseRight collects the money given by brands immediately after.
Some of the most popular high-earning brands are:
The key is encouraging your group of friends, organization volunteers, and community members to purchase gift cards to pay for things they're already buying.
What are good fundraising ideas for nonprofits?
Innovative ideas for nonprofit fundraising are hard to come by.
Some might enjoy the more labor-intensive techniques like selling chocolate, doing catalog fundraisers, or even trying to use websites like GoFundMe or Kickstarter to raise funds online.
We're well aware that those fundraisers take extra time. Trying to sell chocolate bars at school or sharing posts on Facebook to raise awareness for your local nonprofit requires a lot of hustle. With these strategies, you're constantly having to weigh the time you're spending against the money you're earning.
With traditional fundraisers, you're often buying products and paying the company more than you're raising.
Not only are events risky because of the up-front investment, but navigating the competing schedules of members can be an impossible task. Your members have childcare, jobs, social lives, and other obligations that should be respected.
There's a reason people don't like doing fundraisers. Through gift card fundraising we take out the awkwardness (and extra time) of bothering people through door knocking or spamming friends on social media.
Save your friendships and your wallet with this not-for-profit fundraising idea, using RaiseRight's vast selection of gift cards.
Fundraise through an integrated solution
We can't emphasize enough how easy it is to fundraise with RaiseRight. There's even a mobile app that you can use to raise money from your phone.
Not having to fumble through emails, catalogs, or paper to track your fundraiser is such a time saver!
RaiseRight powers a platform to help you save your time and money. Your gift cards can live in the mobile app, organized just like your Apple Pay or Google Pay.
You can earn for your organization on the go, anytime.

What fundraisers are least time-consuming?
So how can you reach your goal without sacrificing too much time?
This is a question that can only be answered through gift card fundraising.
According to Nonprofits Source, Americans gave $410 billion to charities in 2017. Millennials give the most, and millennials don't use the traditional methods to pay for their purchases.
Apple and Google Pay, as well as digital methods like PayPal are more popular. Also, millennials are more likely to change the way they do something to help charities.
By using gift card fundraising you can take advantage of things like #GivingTuesday, Facebook fundraising, and even in-person events. Your members can use the RaiseRight mobile app to get eGift cards, making the process more seamless.
Plus, if you're a fundraising coordinator through RaiseRight you can easily set up in-person sign-ups and deliveries for physical gift cards. RaiseRight's dedicated support team will work with you to ensure members can fundraise in the way they're most comfortable.
The difference between gift card fundraising and traditional fundraisers is that whoever is buying the gift card doesn't pay anything extra or lose any value in what they purchase. It really is the no-extra-time and no-extra-money way of fundraising.
Ready to start earning?
If you're a fundraising manager looking to raise money easily, start a free program by completing a short, online enrollment form.
If you're a member of an organization looking to join an existing program, you just need your enrollment code to create an account and begin fundraising today.