The Best Fundraising Ideas for Nonprofit Organizations
Searching for the right fundraiser for your nonprofit organization can be stressful. After all, you want to be out there following your mission, not worrying about how to deliver magazines or unwanted items to the friends and family that reluctantly purchased them.
To come up with successful fundraising ideas, you have to consider how much time and effort you're willing to put into hitting your financial goal. If it takes you 10 hours to make $10, you know something is wrong.
How about you help yourself, your friends, and your organization at the same time through a new and innovative method of fundraising. Whether you are a fundraising organizer, volunteer, organization member, or just someone who wants to help a cause, gift card fundraising can help you achieve your goals.
Old-school ways of fundraising, like shopping from catalogs, selling physical items, or doing "buy now, deliver later" fundraisers, tend to require a significant time investment. From outreach to tracking product sales, these methods can get overwhelming quickly.
The best way to raise money for your non-profit organization
Your time is valuable and fundraising shouldn't feel like a full-time job. Luckily, there's an easy way to simplify the fundraising process if you partner with ShopWithScrip. Every one of their partner brands pays out rebates on gift card purchases to support you in your fundraising journey.
ShopWithScrip has over 25 years of experience helping nonprofits and other charitable organizations reach or even exceed their funding goals.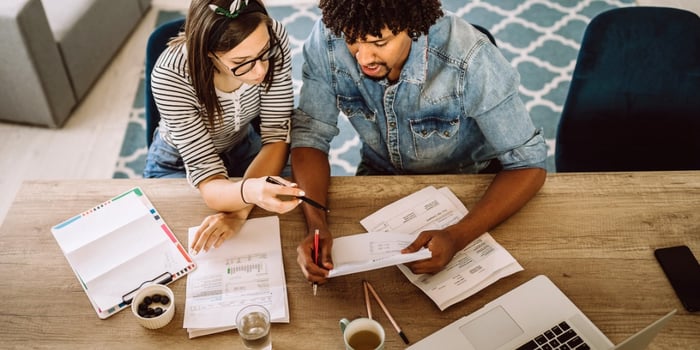 The types of organizations that have raised funds with gift cards include:
music groups

disaster relief agencies

booster clubs

and more!
What makes ShopWithScrip great?
They are responsible for 100 million gift cards purchased for fundraisers.

They've helped organizations raise over $800 million for a wide range of fundraising needs.

Over

50 thousand organizations have been impacted by ShopWithScrip.

They have a white-glove service Customer Support team to help get fundraisers started, provide best practices, and ensure fundraising success throughout your program.
With a strong track record of success, ShopWithScrip knows how to help you raise money, help you succeed, and save you time all through the power of their fundraising platform. Let's get into it!
In just a few easy steps, you can start fundraising for your nonprofit organization with a few clicks through the ShopWithScrip platform.
1. Enroll
Getting started with ShopWithScrip is as easy as enrolling with this link. If you're a coordinator for your organization, you can start a new fundraising program through the site by filling out a simple enrollment form. Or, if you're a member of a nonprofit organization that has already started a program with ShopWithScrip, you can simply set up an account that earns for your organization's cause—all you need is your organization's unique enrollment code that can be provided by the program coordinator.
2. Educate your organization
Now that your nonprofit is enrolled with ShopWithScrip, it's time to get the word out to your members, volunteers, partners, and the community at-large.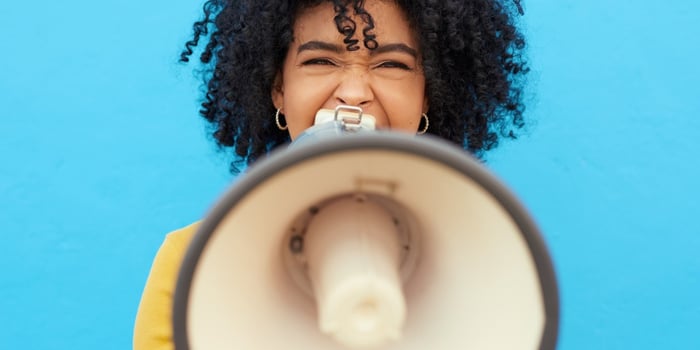 If you're having trouble figuring out where to start with your fundraiser or helping out with a fundraiser, ShopWithScrip has online resources to help you educate your organization about the magic of gift card fundraising.
3. Set a fundraising goal
Come together as an organization and set a reasonable, but ambitious goal. You want to make sure you are able to comfortably fund the causes you support. What is your ultimate goal or accomplishment your organization is looking to achieve? Who are you helping? How can you help? These are all great questions to think about when choosing your fundraising goal.
If you're looking for assistance, ShopWithScrip's dedicated Customer Support team and abundance of online resources are excellent tools to help you set your fundraising goal.
4. Get a gift card
You can choose a gift card from one of the 750+ brands that participate in the ShopWithScrip program. You just sign up, set up your fundraising account with us, and then start buying gift cards to cover your everyday purchases. Depending on the brand, gift cards are available as eGift cards and physical gift cards, some of which you can add funds to electronically so you never run out of money.
As a fundraising coordinator, you're able to purchase gift cards in bulk for in-person fundraisers, or to distribute to members of your organization for immediate use.
5. The brands give back
Each time you purchase a gift card through ShopWithScrip, the retail brand gives back to your organization in the form of a rebate, anywhere from 1 to 20%. The more you buy, the more you earn, since earnings are added to your fundraising account with each purchase.
6. Your nonprofit is funded
You and your fundraising participants can simply shop through this easy payment method—gift cards—and raise money for your organization at the same time. Gift cards are available for all your household categories like groceries, gas, entertainment, dining out, online shopping, and more.
There's nothing special you have to do after you sign up. The earnings from your gift card purchases will be automatically allocated to your fundraising account, with reporting available to track earnings by participant. This is why gift card fundraising is the leading fundraising idea for nonprofit organizations.
Using gift card fundraising through ShopWithScrip will save you time so you can spend more of it doing actual work for your nonprofit.
Small fundraising ideas for nonprofits
You might feel like fundraising is a big undertaking. It has its challenges for each different kind of organization.
Are you looking to help your school fund new tablets for the classroom?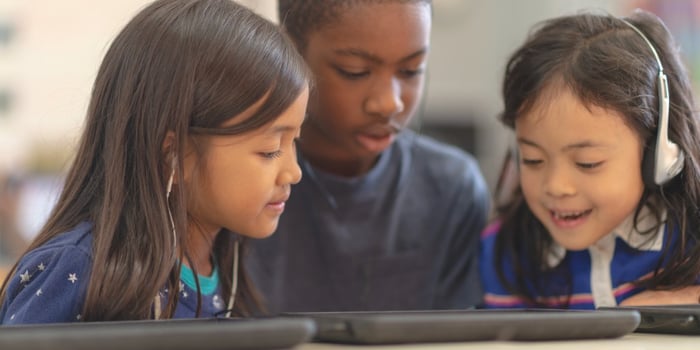 For every gift card your participants buy, the brand gives a percentage of that purchase back to your cause. People can even purchase gift cards and donate them to your organization as staff gifts or incentives.
This way, they are actually supporting your organization in multiple ways. We aren't kidding when we say the brand partners are here to support your community!
If you do basic things like grocery shopping, filling up your tank at the gas pump, or even buying school clothes for your kids, you can be fundraising simultaneously. Who doesn't want to spend more time with their kids, friends, or significant others?
Don't pass up the opportunity to fundraise for your nonprofit organization as you're accomplishing your weekly tasks.
Make money for your nonprofit while knocking out any of the following:
Grocery trips

School clothes shopping

Sports equipment purchases

Electronics purchases

Family dinners

Birthday gifts

Travel accommodations

and more!
What are the most profitable fundraisers?
It's easy to find fundraising opportunities for your nonprofit on Google, but are you really finding the most lucrative fundraisers?
Through gift card fundraising you can earn rebates from your favorite brands, with funds automatically allocated right to your nonprofit.
Below are just some of the top brands that are participating in the ShopWithScrip program and how much money they will give back to your cause with each gift card purchased:
Bath & Body Works: 12%

Gap: 14%

Chipotle: 10%

Hotels.com: 6%

CVS Pharmacy: 6%
And beyond just those retailers listed, you'll have more than 750 iconic brands at your disposal via ShopWithScrip. You'll even gain access to a mobile app that can help manage your fundraising on the go. With us, you can fundraise anytime, anywhere.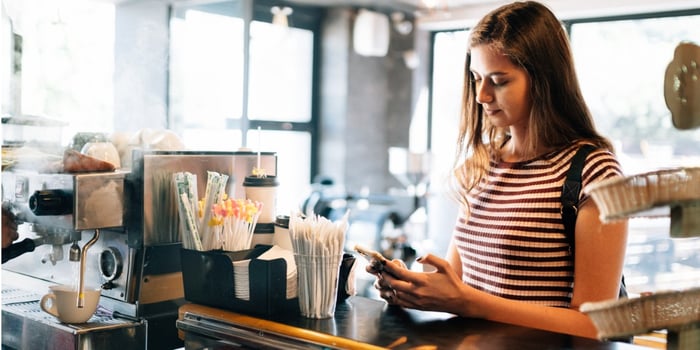 Why traditional fundraising doesn't work
Do you remember when fundraisers were mostly about physical products? Let's jog your memory! Kids (and their parents) carried around everything from magazine subscription forms to chocolate bars and wrapping paper to fundraise.
If we look at the statistics for traditional fundraisers, you'd be shocked to see how unsuccessful they are in terms of time and profit cost.
Fundraising is a billion-dollar industry with profits soaring for cookie dough, chocolate, wrapping paper, and magazine subscription conglomerates.
According to an article from the Chicago Tribune citing Association of Fundraising Distribution Suppliers Executive Director, Jon Krueger, "The fundraising industry generates $3.3 billion in annual sales, of which $1.4 billion goes to participating schools, churches, and other organizations."
The article goes on to say that the typical business model for fundraising is hard on children, parents, and nonprofit organizations. You basically have to become a salesperson on behalf of the company that you're using for fundraising.
The question of how to raise funds for nonprofit organizations was traditionally a difficult one. All you know is your fundraising needs to be profitable, simple, and timely.
The right fundraising idea for your nonprofit organization
Luckily, gift card fundraising is simply a matter of doing your normal routine through a slightly different payment method. That's it!
Through ShopWithScrip, you're able to take the burden off your friends, family, coworkers, and children to fundraise for your nonprofit organization. You don't have to make door-to-door pitches or give almost all of your hard-earned revenue back to a corporation.
Ready for fundraising success? You can learn about the more than 750 brands ready to support your nonprofit organization here.
Ready to start earning?
If you're a fundraising manager looking to raise money easily, start a free program by completing a short, online enrollment form.
If you're a member of an organization looking to join an existing program, you just need your enrollment code to create an account and begin fundraising today.