Activities to Fend Off Winter Boredom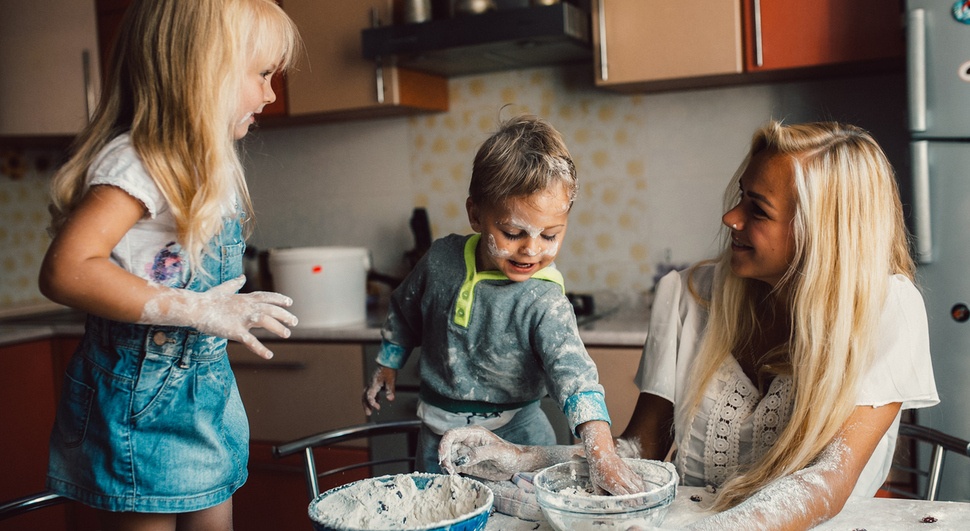 The gray and gloomy days of winter are enough to drive any homebody mad. So just think about how your kids are feeling. At least if you have snow on the ground, you can send the kids out to play in the wintry wonderland. But right now in Michigan, we're in the middle of a "heat wave" with temperatures in the 40's and 50's, and to be frank, that just makes for an ugly winter.
Luckily, there are tons of activities you can do with the kids when the weather has got you down or worse, bored and stuck indoors.
Make Snowflakes
If you want to enjoy snow during this gloomy part of winter, roll up your sleeves and make some snow! Yes, you read that right, and no, I'm not talking about cutting snowflakes out of paper. This partial craft, partial science experiment sounds like a perfect activity both you and your kids will love.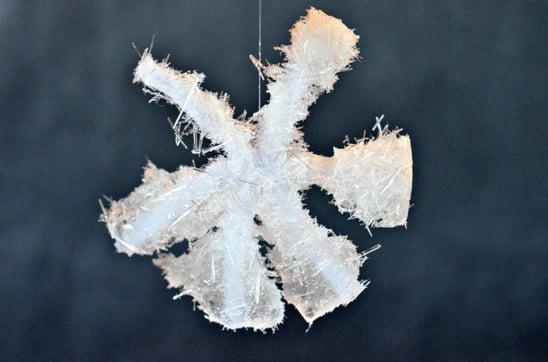 To make this experimental craft, you need pipe cleaners, Epsom salt, and fishing line or string. All other materials, you probably have on hand. The added upside of this craft? Once you put the snowflakes in the refrigerator to harden up, Mom can take a nap!
Play Some Card Games
You don't need a stash of board games in your cupboard to keep your kids entertained on winter days. All you need is a couple of decks of cards and a willing attitude, and you'll be set.
If you're not keyed into the rules, or you need some card game inspiration, check out this post from Today's Parent that lays out the guidelines for ten kid-friendly games. One neat thing about card games is that your kids will take them with them and play these games even when they're older. So start the tradition now and pick a card game your family can play regularly.
Get Cooking with Your Kids
Kids are never too young to learn how to make some basics, plus making their own tasty treats gives kids a sense of accomplishment. Vicky from the blog, Mess for Less, compiled a list of 20 kid-friendly recipes that you and your youngsters could whip up on a day when you have no plans.
Of the list, these apple empanadas are a show-stopper. If you're looking for something a little healthier, though, try the zucchini slice. While kids are normally hesitant to eat vegetables having them help prepare the entire dish might make your kids more inclined to try it.
Get Out of the House with an Indoor Activity
If you want to do something wintry, but you're confined to the great indoors, take the kids ice skating. Check out your local rink for open skate times and prices and pack up the kids for a fun few hours.
Are your kids not into skating? Bowling is always a fun activity too that involves a little bit of movement. If you want a more relaxing (and free) activity, though, take the kids to the library for an afternoon of reading. Just getting out of the house will cure your cabin fever!
Recruit the Kids for Cleanup
While this doesn't sound like the most exciting activity your kids could do, cleaning up can be less of a chore if you make it fun. Plus, if you clean the house on a gross day, you can play outside when the weather turns.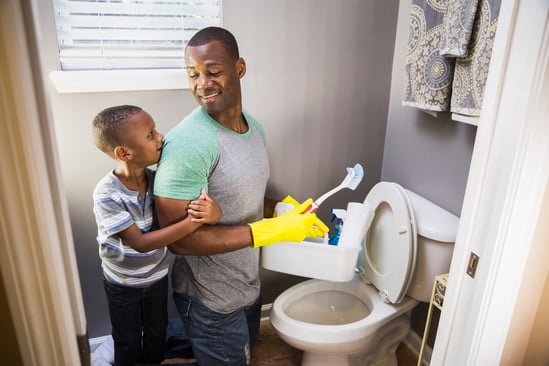 Jodi, from Meaningful Mama, laid out 10 ways to make clean-up fun, so your kids will want to partake. The ideas range from setting a timer to motivating them with an end reward. But sometimes, all you need to do is blast some music throughout your house and have a cleaning dance party!
What to do if You Can Play Outside
If you're fortunate enough to have snow, make the most of it! Sledding is the automatic go-to, but make sure you take health and safety precautions before you hit the hills.
If you got dumped on with packing snow, consider building an igloo or a snow fort with your kids. Although it sounds like a tall order, igloo-making is actually quite simple. Once your kids have built their fortress, prepare for the snowball fight of a lifetime.
Of course, there are tons of other activities you and your kids can do together to fend off boredom this winter, but this is a good starter list if you're in desperate need!
Next Steps:
What's your favorite thing to do with your kids on a boring day? Tell us in the comments below!
Follow us on Pinterest for more winter activity ideas.