4 Tips for Effective PTO Summer Communication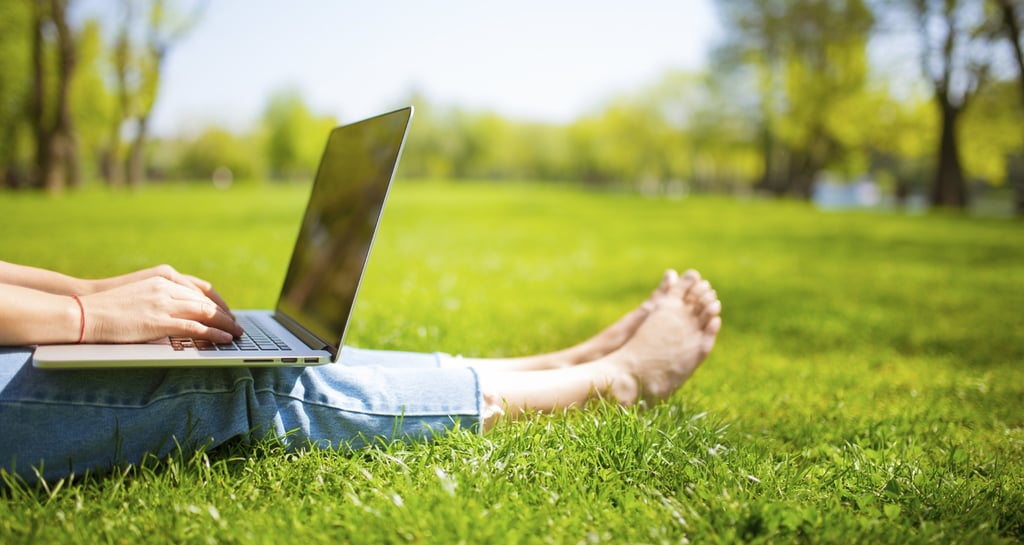 Have you been enjoying the first few weeks of summer? Maybe you've taken a break from PTO planning to pick up on planning family vacations. And while you probably don't want to think about next school year yet, doing a little bit of planning now and keeping in touch with your school families over the summer will ensure your PTO is ready to raise money come fall.
Plus, if you're communicating with your families over the summer, you might avoid the all too common fundraising fatigue, which sets in primarily because of the stop-and-go feeling of so many fundraisers. Parents get bombarded with emails and messages during back-to-school time, including fundraising requests, which can result in lower parental involvement from the get-go.
Avoid the fatigue and frustration, and get out ahead of all the other emails they'll be receiving by talking all summer. Here are our four tips for effective communication.
1. Talk about the Important Things
One of the most important things to keep in mind is that you don't want to talk just to talk. Make sure every message you communicate has a purpose so parents will be responsive and gain valuable information.
You might be asking yourself what qualifies as important, so here are some ideas:
Summer fundraiser details. If your PTO is holding a summer fundraiser, send out messages with details and updates. These can be as quick as a reminder, to a more in-depth note talking about what to expect.
Fundraising goals. Does your school need new playground equipment, new computers, or to stock up on school supplies? The summer months offer a great time to tell families what fundraising goes toward. And it's always easier to raise money when you have a goal in mind, so plant the seeds now.
Fundraising ideas. There are tons of fundraisers out there. Let your families know what types of fundraisers you're thinking about for the coming school year and get their opinions. They'll like the fact that they have a say in the decision-making process.
Back-to-school open house. If your school has an open house at the end of summer, it's not a bad idea to start talking about it now. You might need some volunteers for that night, so tell families what you're thinking so they can plan ahead. Ask for some veteran families to talk about their experiences with PTO to rookie families.
2. Keep Emails Quick
Always consider where your message is going to be read before you even write it. A ton of families are traveling over the summer months, and some might not even bring their laptops with them. If that's the case, reading an incredibly long email on a phone isn't high on a lot of people's favorite things list, so keep your emails on the shorter side so they'll be read.
Keep in mind that some people don't check their emails regularly over the summer, so aim to send a note once every two or three weeks. You could even just send an email once a month to quickly touch base. The most important thing to remember is that you don't want families to have to scroll through long emails to get the information they need.
3. Post on Social Media
Families check up on social media more frequently than they do emails, so put your message on your school or PTO's Facebook page to keep them in the loop. Facebook is great because you can post about anything you need to tell your families, and they can interact with you as well. If your school or PTO doesn't have a Facebook page set up yet, the summer is a great time to put one together and get families acquainted with it.
While Facebook is great, some of your families might prefer Twitter, so set up an account there too. Twitter is a good platform for quick bits of information, or if your families have a question they need a fast response to.
Whether you're using Facebook, Twitter, or something else, don't go overboard. Social media is a great platform for communication, but limit your Facebook posts or tweets to a couple a day. Remember that it's summer, so your families might want a little break from technology too!
4. Write a Welcome Letter
While it's important to keep in touch with existing families, it's also a good idea to reach out to families who are new to your school. Starting at a new school isn't just a change for the kids, parents can feel out of place too. So let them know that they are welcomed in the school community with a well-thought-out letter.
In this letter, you can highlight how great the school is, what the PTO has accomplished in the past, and what you're looking forward to in the coming school year. It'll be an inviting way to make sure everyone is on the same page, plus it'll make new families feel welcomed and excited to be at your school!
Although it might be tempting to take off the PTO hat for the summer, if you put in some time talking to your families in the next few months, the back-to-school season will be a breeze.
Next Steps:
To read more tips like this, subscribe to our blog.
Want to talk about fundraisers to run this school year? Give us a call!