$25K Smart Starts Contest Winner Completes Classroom Transformation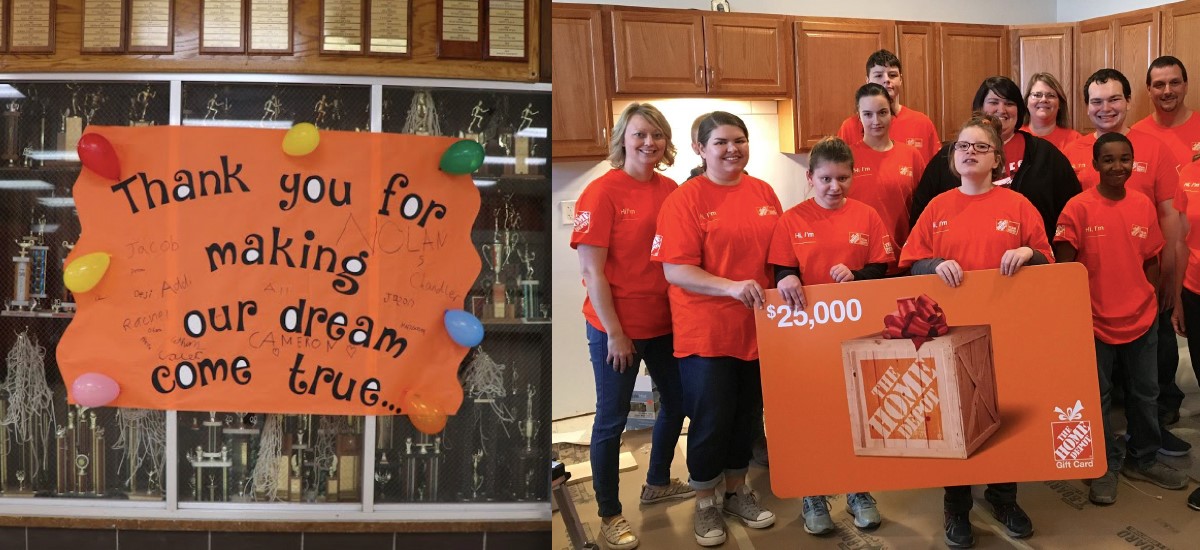 ShopWithScrip and The Home Depot® get handy to give Liberty School a new life skills room for children with disabilities.

A few months ago, we announced Liberty School District of Liberty, Illinois as the winner of our nationwide Smart Starts Contest sponsored by The Home Depot. The school was chosen from 2,000 applications, each explaining why a school needed an upgrade and how the $25,000 worth of building materials, furniture, décor, and labor provided by The Home Depot would be used.
Liberty School District dedicated the prize money to updating their life skills classroom for students with disabilities. Now, what used to be a storage room filled with random odds and ends is a state-of-the-art learning center for kids with special needs to get practical experience that builds independence.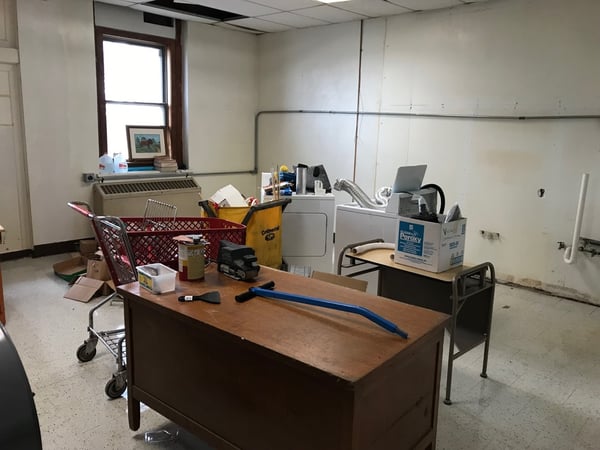 Storage room before the transformation
More than school books—skills for life
Alexis, the gift card fundraising coordinator for Liberty School District and teacher of this program, says, "The main focus needs to be life skills because a lot of our kiddos will be in some kind of assisted living or be home with their parents." She continues, "Our goal is to make them as independent as we possibly can and make it so that they can be a productive member of society in some way, shape, or form. We do still focus on some academics and teaching all of the standards, but we also want to focus on those skills such as cooking, and cleaning, laundry, and things that they're going to need to be independent."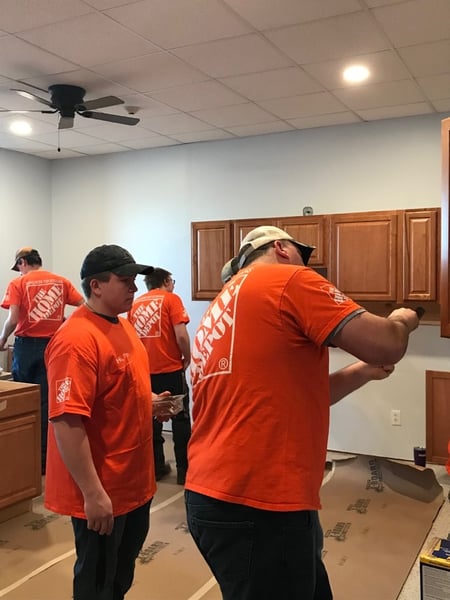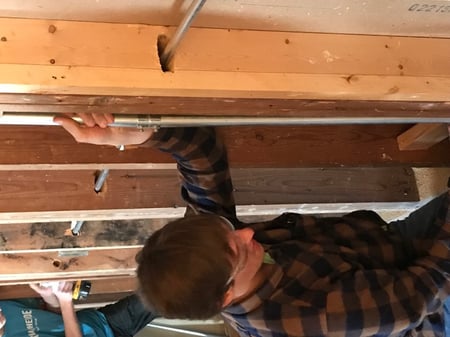 Students and The Home Depot staff help with construction

All hands on deck
The project involved a lot of hands-on work from the ceiling to the floor, with help from The Home Depot staff, the school's ag construction and ag engineering classes, and even some students with disabilities were able to participate. The finished room is complete with a brand-new ceiling, new electrical work, kitchen cabinets and appliances, a washer and dryer, and more.



Completed life skills classroom

The finished product
"Now, we're able to go through the whole process of kitchen safety, as well as the process of cooking and cleaning up," Alexis says. "We're also be able to teach them how to do laundry from start to finish, and how to maintain a clean home. We can practice making beds and folding sheets."
The new classroom gives these kids so many opportunities to practice real-life responsibilities and develop skills that reach far beyond the classroom. Everyone needs a purpose, and these new tools help students feel good because now they know how to contribute to their household.
Shop brands that support organizations like yours, today.