3 Steps to Increase Church Funds for the New Year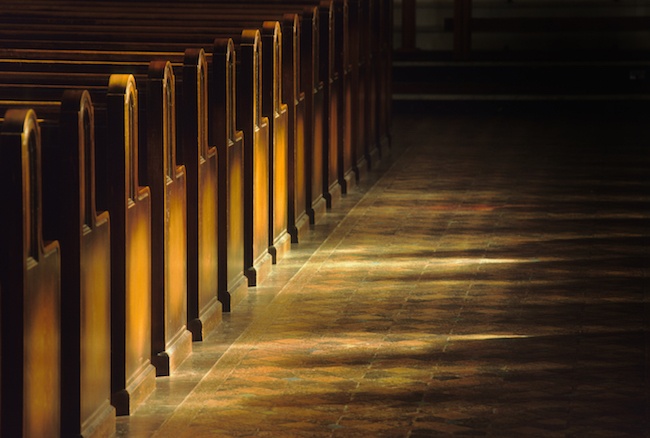 January marks the time for churches to implement their budgets and try to get ahead on increasing their funds. The holiday season might have brought in more offerings from new families attending Christmas services. While that boost in the offering was a blessing, you shouldn't count on end-of-year generosity to cover gaps in giving every year.
An additional challenge for churches is your members' perennial resolution to save money, which could affect a family's tithing budget. So it's critical to find effective ways to increase your church's funds, from the beginning of the year.
Make sure your church avoids a financial slump by following these three steps to increase funds all year long.
Step 1: Set a Plan for What Needs the Most Work
Successful church fundraising starts with planning from square one. Take the time to evaluate what areas of your church need the most money before venturing onto your fundraising endeavors.
You might discover that your children's ministry fund is deficient. If that's the case, the best route is to run a fundraiser that keeps the kids in mind. If you need to raise money for the general fund, your audience is a bit broader, so spend some time evaluating what fundraiser would be right for your entire congregation.
By taking the time to plan how you will raise funds, you will move forward with everyone's best interests in mind while establishing clear goals for your church.
Step 2: Vary Your Collection Methods
Financial technology is gaining a bigger presence than ever. People are starting to pay for everything from their phones, so give them the option to do this at your church as well.
The myths that churchgoers won't adopt online and mobile giving may have been true at one time, but today even seniors are embracing electronic financial transactions. As these church giving statistics show, 59% of donors over the age of 66 gave a gift online in 2014, and check usage continues to be on the decline.
Adding the option for your congregation to give online whenever they want, or to send their offering via text message, is a more flexible and accommodating approach to passing the offering plate. This is also appealing for new visitors who won't have to scrounge for dollar bills in their wallet as the plate comes down the pew. Instead, they will be able to make an offering online, on their time, helping your church earn more.
Step 3: Start a Year-round Fundraiser
What better time to start a year-round fundraiser than at the beginning of the year? Box Tops for Education fundraisers are popular with schools, but there are more suitable options for churches to consider. One of the top choices is a scrip fundraiser.
With a scrip fundraiser, your congregation orders scrip gift cards through a provider like Great Lakes Scrip Center. Every card they order has a rebate, which will go directly to your church for instant fundraising. Then members of your congregation will use the scrip gift card in place of cash, credit, or a debit card when they do their normal, everyday shopping.
The most successful churches who fundraise with scrip will set up a scrip shop, an area where they can sell from an inventory of cards that they have on hand. Scrip shops can be available after a church service, or during a weekly bible study or any church event as they will get the most members involved in earning money for your church.
Raising funds for your church doesn't have to be a daunting task. Just follow these three steps and your church will have a great 2016.
Next Steps: