J.F. Cooper School Gift Card Fundraising Story Featured by the National PTA
Originally published in One Voice, the official blog of the National PTA, on September 30, 2021. See article.
With the new school year starting, many PTAs and PTOs are planning fundraisers to support their schools and their students. In this Q&A interview, Shazia Ansari, PTA President at J.F. Cooper Elementary School in New Jersey, shares her experiences with different fundraisers, plus the opportunities fundraising has created.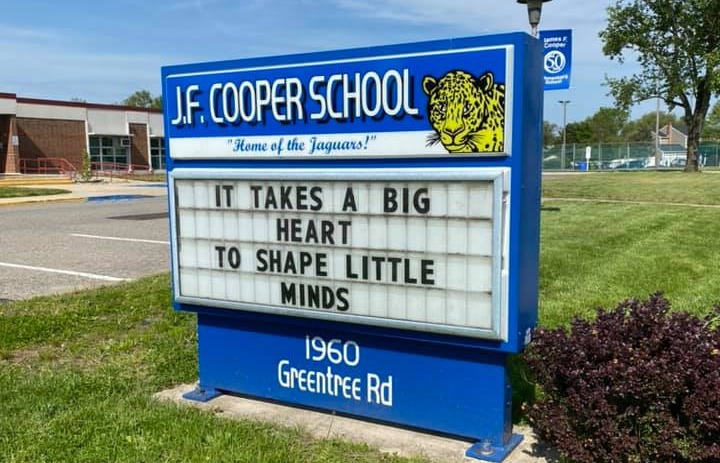 Q: What was your PTA looking for in a fundraiser?
A: Our goal was to have a fundraising program that's relevant to our families. Something that's easy, less time consuming, and fits right into their lives.
We also wanted to stay away from programs that force students to be sales people where they're rewarded for selling a certain amount. We wanted to be inclusive so everyone can feel good about participating—no matter how much money they're able to contribute.
Q: Which fundraisers did your school consider?
A: In the past, we used catalog fundraisers but they often offer overpriced items that most people don't need. We also used food fundraisers but they excluded people who have food allergies or sensitivities. Plus, both require selling things to friends and family, which many parents aren't comfortable with.
We started using gift card fundraising because it checked all the boxes. Parents don't have to do anything they aren't already doing. It's something that only takes a few seconds while they're waiting in line at the grocery store or standing at the gas pump. It doesn't take extra time or money, giving all families the opportunity to participate.
Q: Why does gift card fundraising work better for your school?
A: Because families simply pay for things—like groceries, gas, clothes, dining out, traveling, and prescriptions—with gift cards instead of a credit or debit card. They don't have to purchase things they don't need, or ask people to buy things they don't want. Plus, it doesn't create extra pressure on our students.
Gift card fundraising is also easier for our PTA. It takes a lot less time and planning than traditional fundraisers, and doesn't require us to host events or organize parent volunteer hours. It's so seamless.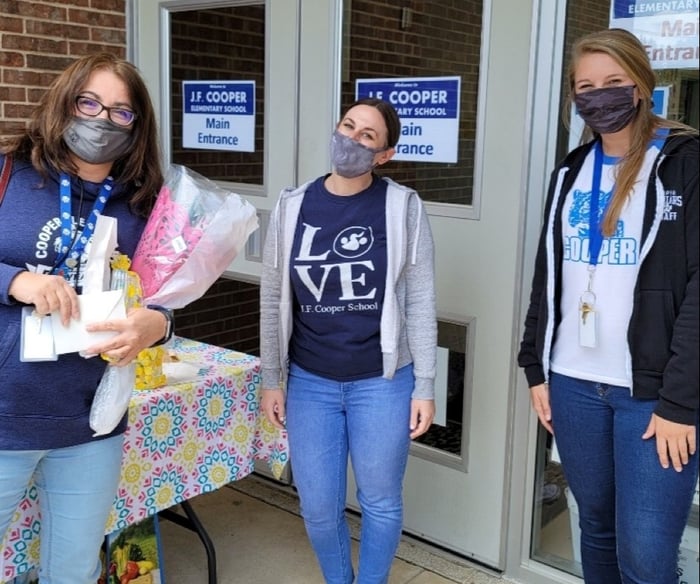 Q: What impact has fundraising had on your school?
A: It has had a very positive impact on our students. We've funded science and character education assemblies, school grants, a large selection of materials and games for indoor recess, and a visit from the author and poet, Janet Wong.
It's really wonderful to be able to provide extra materials, and exciting, engaging, and educational opportunities for our students. We are looking forward to what we can provide next year!
Q: What advice do you have for other PTAS looking for a new fundraiser?
A: My advice is to have at least a vague idea of things you want in a fundraiser. Then, do some research and even test out a few different programs like we did. You don't have to commit to anything unless you know it's working for your school.
I also encourage every PTA to fundraise with gift cards because it's like getting free money. Families can shop at stores they always do using the full value of the gift cards and earn for the school on top of it. It's so easy to participate and the return can make a huge impact for your school!
Ready to start earning?
If you're a fundraising manager looking to raise money easily, start a free program by completing a short, online enrollment form.
If you're a member of an organization looking to join an existing program, you just need your enrollment code to create an account and begin fundraising today.