High School Band Fundraises for Macy's Thanksgiving Day Parade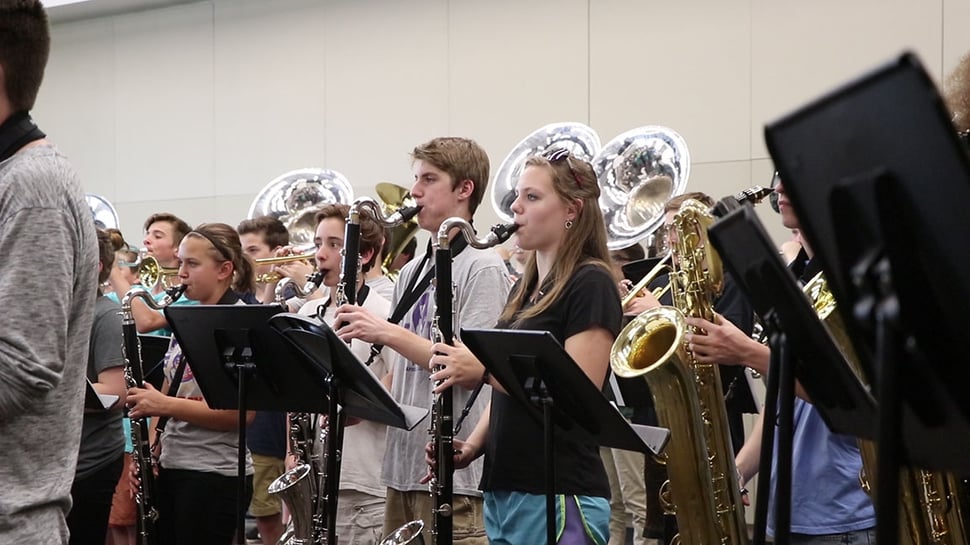 $500,000 stands between the Rockford High School Marching Band and marching in the 2017 Macy's Thanksgiving Day Parade. The band, located in Rockford, Michigan, has been selected as one of seven high school bands to perform at the 91st parade in addition to two college bands and one military band.
The Rockford High School Marching Band heard that they were chosen as one out of 175 applicants in April of 2016. Only the third band from the state of Michigan, and the first from West Michigan to have this opportunity, everyone involved with the band was ecstatic about the news. Director of bands at Rockford High School, Brian Phillips, said, "I am thrilled beyond words that our students have been selected to participate in this historical, national showcase."
The Price Tag for the Trip
After the buzz had worn off slightly, the band boosters and families hit the ground running planning fundraisers to bring the $500,000 price tag down. Over 300 students are hoping to make the trip to New York City, so the cost comes to $1,500 per student. Because of these individual costs, the band boosters took a two-pronged approach to fundraising: some fundraisers have gone into a March to Macy's Fund, while the others have gone toward individual student accounts.
General Fundraising
Travel doesn't come cheap. So it comes as no surprise that getting a 300-plus marching band from Michigan to Manhattan along with all of their equipment will be no small or inexpensive order. Costs like these are what have encouraged Rockford to raise money for a March to Macy's Fund.
Over the past month and a half, they've run more than five fundraisers including some product fundraisers, a couple of restaurant night fundraisers, and even a pancake breakfast! They have more fundraising events scheduled on the calendar throughout the summer such as a golf scramble, a dinner and auction, a car raffle, and a 5K fun run.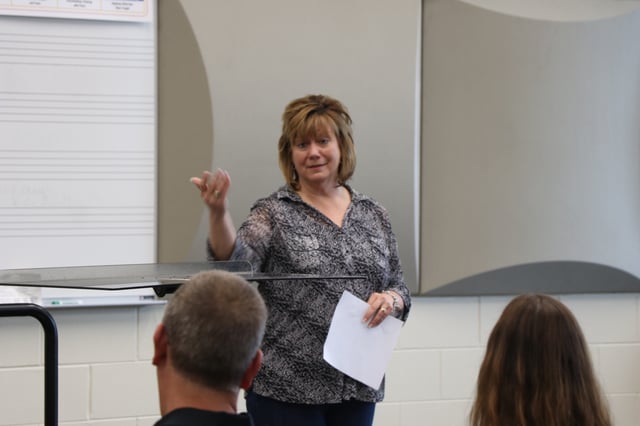 Band Board President, Melinda Klukas, spoke to parents at a fundraising meeting in May about the goals for some of these upcoming fundraisers saying, "We have a lot of little things that are going to get us bigger money, we're hoping the $20,000 range or more." Knowing full-well how many volunteers these fundraisers require, Melinda reminded families about individual initiatives that they should also get involved with.
Individual Fundraising Efforts
While the better majority of the fundraisers Rockford is running are raising money for the general fund, there are some fundraisers that go toward a student's account. These efforts all take the time of the students and their parents as they're selling products like specialty coffee, coffee mugs, Rockford band swag, and candy bars.
Band Board Vice President, Melissa Pakiela, tallied up all of the sales from the individual fundraising from August 2016 to April 2017, and found that the students had raised over $23,000 just from these individual fundraisers! And that's not even including one of their fundraising efforts: scrip.
Rockford Band Scrip Fundraising
The Rockford Band has been fundraising with ShopWithScrip since 2005, but they've ramped up their efforts in the time they've known about Macy's. "We are anticipating to raise over $30,000 during the 2016-2017 school year," Rockford Marching Band ShopWithScrip Coordinator, Tasha Burns, said. "Last year we raised $14,000, so we have more than doubled our fundraising totals."
Currently, there are 70 to 100 families participating in their year-round scrip fundraiser, and Burns is looking to bring in more. One way they're going about this is adjusting their rebate sharing with families. "Typically on an average year, we do a 50/50 split, so our band students earn 50%, and then our general band fund gets 50%," Burns said. "This year, with our March to Macy's program, we changed our incentive so band families earn 70% and then the general band fund earns 30%."
Parents participating in the scrip program can then take the 70% of their rebates earned and divvy it up into their Macy's trip payment installments, band camp payments, or any other individual fees, while the 30% for the general fund goes toward the band's yearly expenses. This personalization of fund allocation is one of the best parts about scrip— you can take the funds you've raised and put them where you see fit.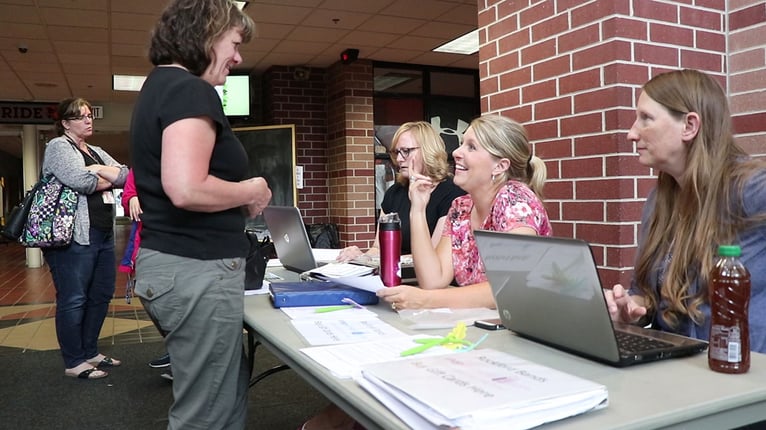 Burns plans to sell gift cards from their scrip table once a week over the summer in addition to having families place orders online. She's anticipating they'll raise another $10,000 by September, which will help lessen the individual payments and the regular band costs for the 2017-2018 school season.
Although scrip is just one of the many fundraising initiatives the Rockford Marching Band is using to get a handle on the $500,000 price tag for the parade, it is one very consistent source of funding for their families. "Fundraising with scrip is a really easy fundraiser," Burns said. "I already buy groceries, I buy gas, I go to the restaurants, I use Amazon, I use all of these things on a regular basis, so I feel that just getting a rebate back with a gift card and watching that add up every month is a really big help."
Next Steps:
Check out Rockford's other fundraising efforts here.
If you would like to make a direct donation to the Rockford Band's March to Macy's, click this link.
Want to learn about using scrip fundraising for your band? Download our free Scrip Fundraising Starter Kit!