Fundraising for Your Church's "Extras" Budget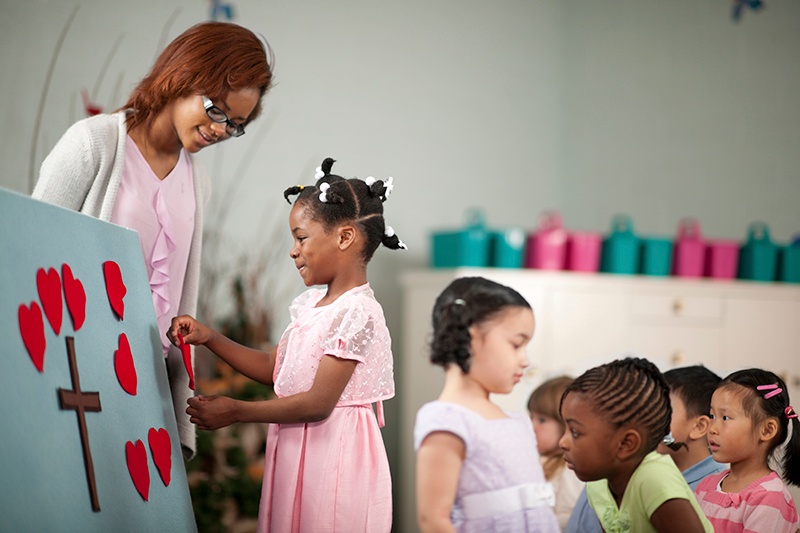 The passing of the offering plate occurs at every church service. While this is a key fundraiser for the church, tithing donations across the board are down, which poses a financial problem for most churches.
As 82% of a church's budget goes toward operational costs, such as building maintenance, personnel, and administration fees, the "extras" budget for things like mission trips, outreach programs, and faith-based educational services for kids and young adults deals with the leftovers. More likely than not, in order for these programs to survive, the church must have additional fundraisers.
Why Do You Need an "Extras" Budget?
All of the programs that supplement weekly masses or services are critical for the life of the church and the congregation. Children's ministry implements a religious curriculum with activities for kids to get excited about in Sunday school. This passion can grow through the youth and young adult ministries as middle schoolers and high schoolers get more active in the community and embark on mission trips. Churches are also looking for opportunities to grow membership, which is where outreach efforts come into play.
Needless to say, church isn't just about the weekly service. Each branch of the "extras" budget is imperative to the future of the church and congregation, so we've outlined some ideas to make fundraising for your budget easy.
Get Online
Does your church have a Facebook page? If the answer is no, you'll want to get on the most popular social network. There are many social media outlets through which your church can boost its fundraising, but Facebook is the best way to share photos, post updates, and stay connected with your members about church happenings and events.
The perfect platform for community outreach, this infographic from 2012 shows how churches are using social media: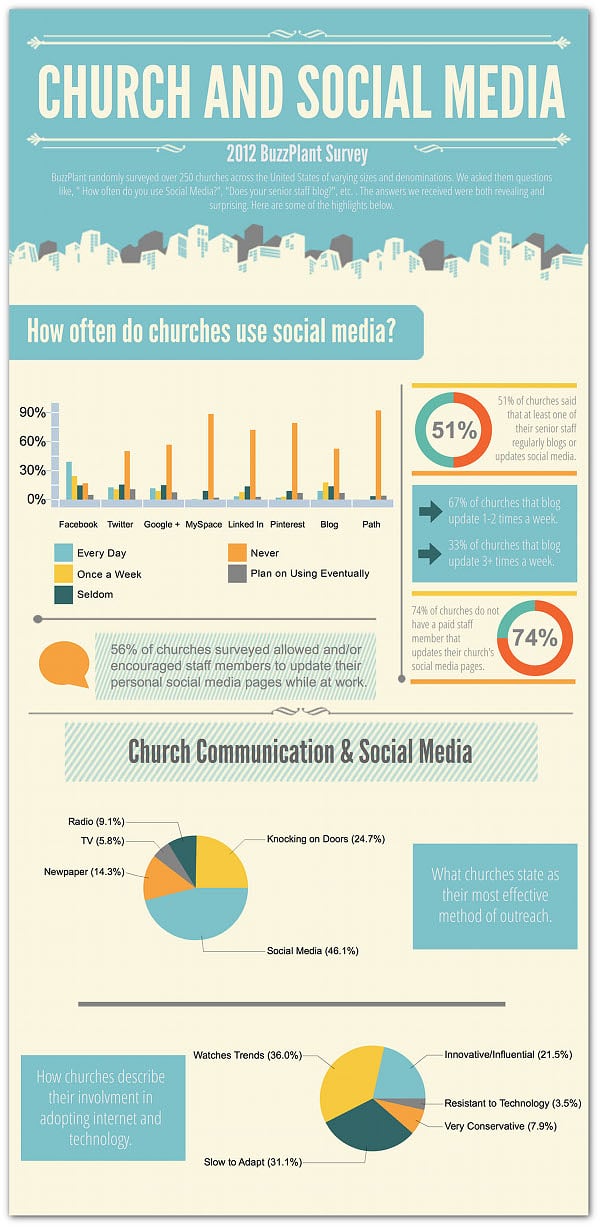 You can see from the infographic that the most widely used platform is Facebook, which means that churches can benefit from actively posting. Facebook offers an easy way to post about fundraising activities that your members can then share with their friends who may not attend your church. You'll be casting a wider net for fundraising events while also inviting new families into your church.
Online donations are also becoming a more common way to give, so tap into resources like GoFundMe or a PayPal button on your church's website or Facebook page, or on the blogs of students going on a mission trip.
Fundraisers You Can Run
You know how to use your online presence to your advantage to market events and reach out to the community, but what types of fundraisers can you run to aid your "extras" budget?
Send invitation letters. Donation letters are a popular way to raise money for a mission trip, but it can be uncomfortable to reach out to acquaintances. Instead of asking for a donation, write a letter inviting them to a fundraising event if they live in the area, where they could partake in a fun activity and make a donation in-person.
Teach kids how to tithe. Kids in your Sunday school classes and young adult ministry programs might be earning an allowance and have some money they could give to the church. Teach them one of the responsibilities of church membership and have them tithe a couple dollars when they can.
Focus on acts of service. From lawn mowing to shoveling snow to gardening, members of your community will undoubtedly appreciate service work and would donate to your church for the hard work you've done. You can also perform acts of service within your church by holding a Parent's Night Out. Just set a rate and fundraise while babysitting for an evening.
Hold a pancake breakfast or spaghetti dinner. This is an easy way to have both community outreach and fundraising in one. Organize the event, advertise on your Facebook page, and pass out flyers at local businesses who can donate food items. Have attendees pay for a ticket to enter and enjoy!
Host a community yard sale. Sometimes it is hard to open up the wallet, so give people the opportunity to donate gently used items instead that can be sold at a church and community yard sale. They will appreciate the chance to help your church without holding their own yard sale.
Run a pop can drive. Collecting cans is a sure-fire way to raise money. Have families bring in their pop cans before a service, and use Facebook to market the pop can drive to the community. Make time to allow people to drop off cans at your church or to have kids pick them up throughout neighborhoods.
Scrip fundraising. Give volunteers a break and start a scrip fundraiser, which can be run all year long. Families can purchase gift cards to use for their everyday shopping, and they will earn a rebate for every card purchased. You can even allow for a cashback option so that families retain some of the rebates they've earned, which can then go toward paying for mission trips or that they can donate back to the church.
Create an online presence and incorporate some of these ideas, and your "extras" budget will be looking extra nice in no time.
Next Steps: