Baseball Association Uses RaiseRight to Offset Team Fees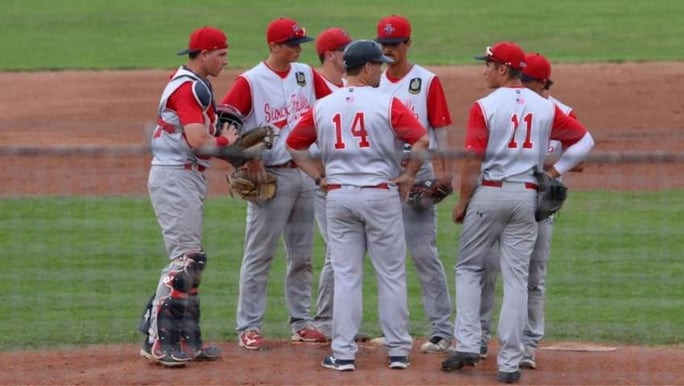 Spring is here, and that means that baseball and softball teams across America are in full swing. In the high school off-season, the athletes were busy practicing and improving, and maybe even played in a few tournaments with their travel teams, while the parents like those at the Sioux Empire Baseball Association (SEBA) in Sioux Falls, South Dakota were busy raising money with gift card fundraising, also known as scrip.
"Fees for the advanced travel baseball teams are higher than for a recreational league," SEBA scrip coordinator, Amy, said. "And high school baseball in South Dakota is a club sport, so SEBA wanted to help offset the fees families have to pay for that as well."
SEBA started gift card fundraising with this mission in mind in 2006 when Amy was an Administrative Assistant in the organization. She had also been the scrip co-coordinator at Sioux Falls Lutheran School, so she was able to pass along her scrip knowledge to the Assistant Director of SEBA. "The Assistant Director announced that SEBA would be offering scrip, had some basic information about what the program could do for the families, and it just went from there," Amy said. "The program caught on within a month."
Amy, whose boys played and whose husband coached for SEBA, became the coordinator in 2008 when she took over the Assistant Director position, and she's been growing the program ever since. "The program is easy to get started and maintain," she said. "So many think that it is just for private schools, but the program extends way beyond that."
SEBA Family Involvement in RaiseRight
Now, don't think of SEBA as just a couple of baseball teams under one name. Amy mentioned that there are over 2,000 families who have players participating in one of SEBA's different leagues. These range from recreational to advanced travel teams. Currently, the scrip program is only available for advanced travel team and high school families, of which there are about 300.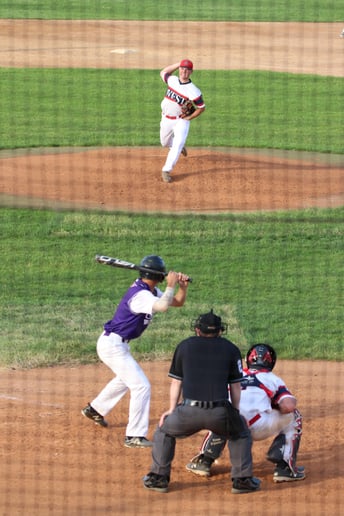 "SEBA has about 80 families actively using the scrip program that we offer," Amy said. She mentioned some exciting news on the horizon, though. "Beginning in the next couple of weeks, SEBA will be offering scrip to all families who have players participating in baseball through our program. They will be able to build up credit for future years when fees are higher, especially for the advanced travel baseball and high school fees."
In terms of marketing their scrip program, every fall, SEBA holds a commitment meeting for families who have players on an advanced travel baseball team. Amy pitches scrip fundraising at this meeting, mentioning it as a way to help them reduce their fees. They do have a "cutoff" date in March for purchasing scrip to go toward the current season which Amy will communicate through some email reminders.
They run their program all year long, but "sales tend to drop off a little bit after our 'cutoff' date for the upcoming season, and families are so busy going to games during the summer they also tend to make fewer scrip purchases," Amy said. She also mentioned, "Some families wait to use the program until they see if their player is assigned to one of the advanced travel teams. Now that we will be making the program available to all families, I believe sales will remain steady all year long."
How the SEBA Gift Card Fundraising Program Works
"We have a cash-and-carry program where people may drop into our office to purchase scrip that we have on hand," Amy said. Their cash-and-carry inventory includes the staple retailers from ShopWithScrip, and cards from a few local businesses. "All of our staff members take time out of their days to gather a cash-and-carry order when someone stops by the office to make a purchase," Amy said. "Those purchases take just a couple minutes each time someone comes in."
In addition to cash-and-carry, SEBA also places what they call a national order. Once a month, families can order anything that is available on ShopWithScrip.com. "Families can either place an order online through RaiseRight.com, and I see those orders in the order queue, or they can submit a paper form with payment to the SEBA office," Amy said. "There is a reminder on the paper form that if there is a business not listed on the form that they would like to purchase, they should go to ShopWithScrip.com and check what is available."
Finally, there are also families utilizing the virtual products. "We have some families who just love the ScripNow® and reload products and love having the option to use PrestoPay™," Amy said. "As we grow the program, we will be encouraging more families to use the ScripNow and reload options and to pay with PrestoPay."
SEBA's Fundraising Success
Between the cash-and-carry, the national orders, and the virtual product orders, families have been able to raise between $10,000 to $20,000 annually, while SEBA gets $3,200 to $5,600 from their 1% administrative fee on all scrip sold. "That percentage is turned back into SEBA's programming to help purchase equipment, pay umpires, and other expenses that can be incurred with running a baseball program," Amy said.
Scrip has been incredibly successful since its inception in 2006, bringing in over $250,000 to SEBA, and Amy is excited to see that number grow as they open up their program to more families. SEBA also has a few other fundraising opportunities for families including selling tournament book advertising space to businesses and volunteering at an event venue in Sioux Falls.
But Amy highlighted what sets scrip fundraising apart. "Scrip is an easy way to help pay fees for playing baseball," she said. "Families have to eat, get fuel for vehicles, buy household items, and have fun– and there are cards available for all those different things that families do."
Next Steps: