5 Ways to Help Your Church This Summer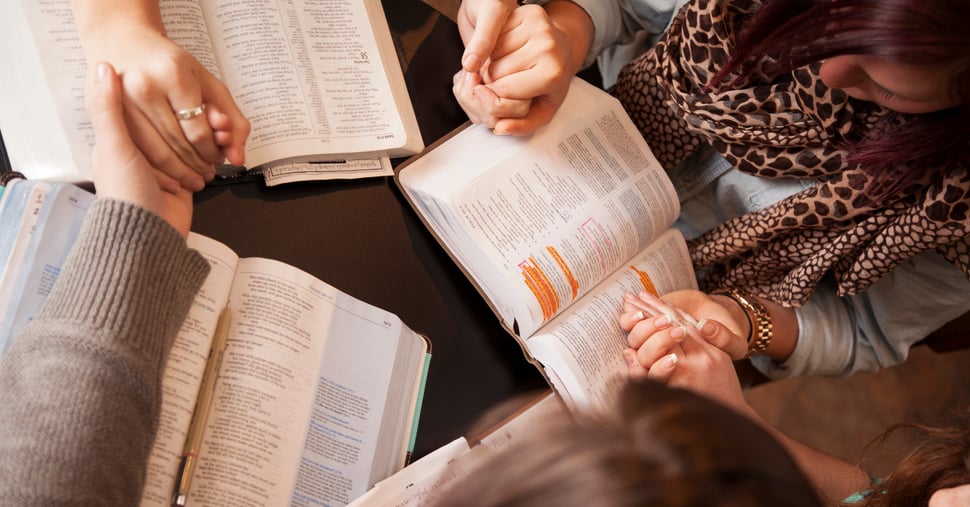 You might hear it every year when summer comes around that a slump in church attendance will accompany it. While the pews in the sanctuary might be a little emptier in the months to come, that doesn't mean your church should kick into relaxation mode. It's actually the perfect time to get some work done and prepare for fall.
But how do you begin to help your church? If you're stumped on where to start, think about the overview of the church and where your church has wanted to grow and succeed. Here are five ways you can start helping your church this summer in various avenues.
Ramp Up Youth Initiatives
Whether you only run youth groups during the school year or all summer long, giving attention to youth group projects and events over the summer is a good idea. Many churches will organize mission trips over the summer months when kids are out of school, and although many trips are international, your church could stay close to home and work on projects right in your community.
Are you still on the fence about holding a Vacation Bible School for the younger kids? VBS doesn't have to be a big production. Simply focus on the lesson plans and the kids will have a great time. Church Tech Today put together a post with some great ideas on having a cost-effective VBS
Organizing a group of kids young or old can be a chore. Luckily, there are a ton of tools to help manage youth ministries. Download some of these apps on your mobile devices to help you stay on top of everything.
Brainstorm Church Fundraising Ideas
With all of the planning of youth activities under your belt, you can get a good look at how much funding your church potentially needs to make all of the events come to fruition. Take the time this summer to look for great church fundraising ideas that your whole congregation can get behind.
There are some classic fundraisers that your church might run, but do an evaluation and see if they are still bringing in decent funds or if they feel stale. Do some research over the summer on different fundraising ideas, so by fall when the whole congregation is back, you can start raising money!
One factor to keep in mind is if you want to run a church fundraiser for a short amount of time or potentially all year long. One fundraiser might be perfect regardless of the time-frame. However, your church can raise more money consistently year-round with a scrip fundraiser. Keep factors like this in mind in your searching!
Acquire Volunteers
A big challenge for almost every church is having a solid rotation of volunteers. It's likely that some will volunteer their time without knowing they don't have that much time to give! That can be a product of feeling rushed to sign up for something. To avoid this sign up issue, make a master list of everything you need volunteer-wise from now through the end of the year. If people can plan and commit to something right now, they will stick with it in the months ahead.
Once you know what you need volunteers for, start marketing for members to sign up. Have your pastor make a pitch about volunteering while he updates the congregation on happenings of the church every Sunday. You can also set up a dedicated volunteer sign up area in the church so members can see you and ask questions or sign up after a service.
Work on Your Church's Online Presence
I've mentioned before how important an online presence is for your church. Summer is the perfect time to take inventory of your church's website, social media, and email efforts to make sure everything is up to date for fall.
If you're confident about your online efforts, start a creative project like taking photos and videos in your church archive and spending some time putting together an informative church video that you can use for marketing. If kids are going out on trips or fun things are happening at your church over the summer, have them take video and shoot some testimonials.
No matter what your approach is, keep one thing in mind when it comes to your church's online presence: don't compare yourself to other churches. In some instances, it's okay to "lower your expectations." Every church is different, so you need to focus on your church and your mission. Of course, you can look for examples from other churches, but if your church is small, don't expect the response mega churches receive.
Analyze How the Congregation Gives
Just because there is a slump in attendance doesn't mean you have to have a slump in giving. Tithe.ly actually found that the "Summer Slump" is based 100% on the fact that people have to be in church to give. So if your church is still relying solely on passing the physical offering plate, you might want to analyze what your church is doing, as you're only getting a fraction of the giving you could if you also used a mobile or online giving platform.
If you allow online and mobile giving, you might even see an increase in the tithing over the summer months. This is due in part to the fact that members of the congregation could give money whatever day of the week and whatever time works best for them. Consider these things when you look at your church's giving history and set giving goals for the rest of the year.
This list of ways you can help your church over the summer might look overwhelming right now, but hopefully, you've got an idea of where to start to make the most of the months ahead!
Next Steps: