4 Keys to Band Camp Survival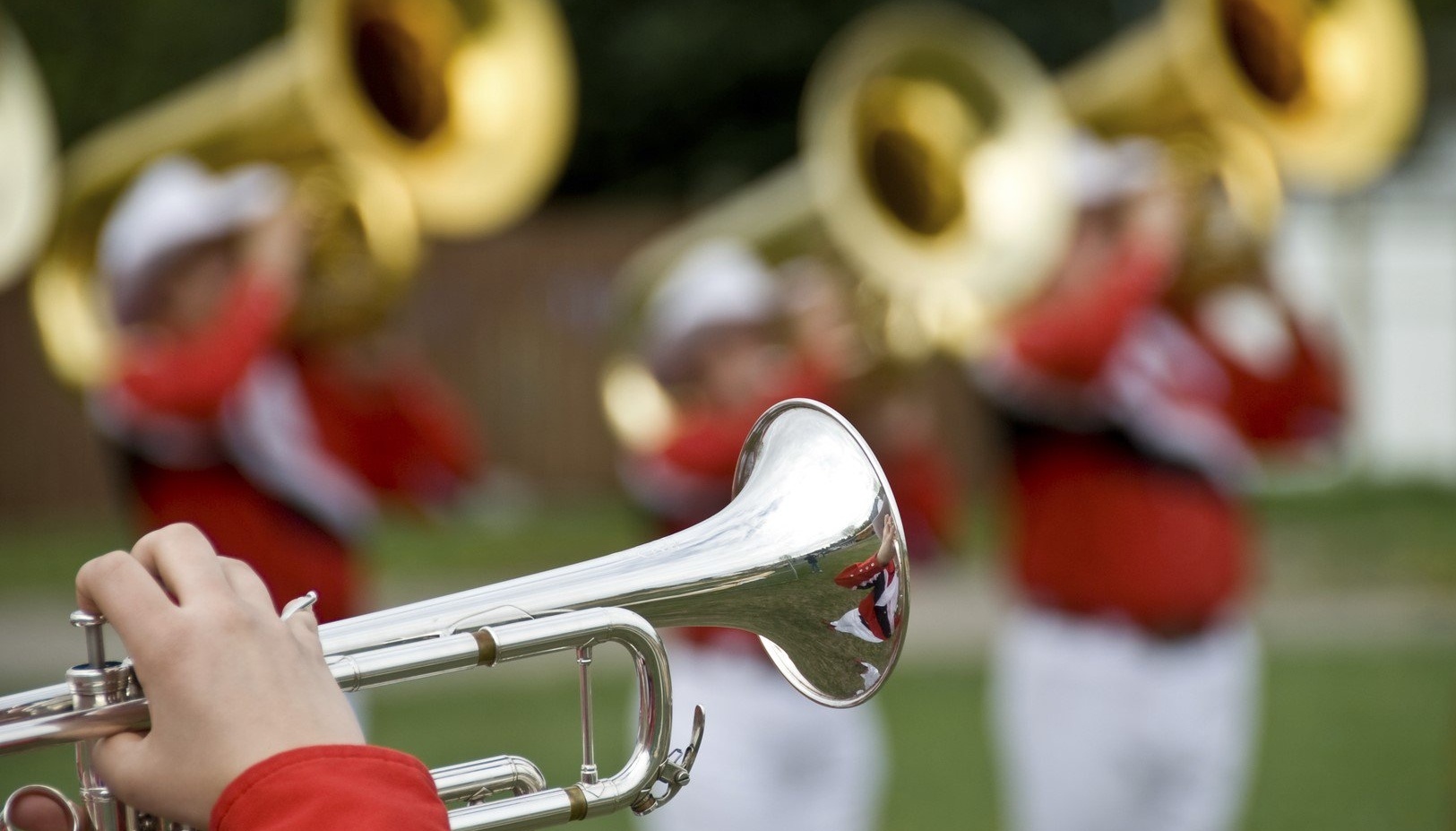 The onset of summer means one thing to most middle and high school music students: band camp season. Is your dedicated musician preparing for a trip to a camp or a week or two of memorizing notes and practicing formations? Those long days spent marching in the summer heat can be grueling and even dangerous without proper preparation.
Whether this is their first camp, or they're seasoned veterans, incorporating these four keys will help set your young performer up for band camp survival and success.
1. Hydration
On a typical day, Mayo Clinic recommends drinking between 2 and 3 liters of water. Your child will be enduring stifling heat for hours while moving and carrying heavy instruments, so consuming that amount of fluid or more is crucial in keeping them healthy and hydrated.It may seem like a no-brainer, but we often don't realize how easy it can be to slip into dehydration.
Send your kid off with a clear water bottle that has measurement marks, and encourage them to drink at least 8 oz every time there is a water break. If the bottle is one liter, they should finish at least two full bottles by the end of the day.
If you already have a stash of reusable water bottles, you can measure out ounces yourself and mark them with a Sharpie. The lines are a great visual and create a tangible way for your child to keep fluid levels in check. They'll be more apt to take their hydration seriously if they realize how important it is. Remind them that without enough water they might experience headaches, dizziness, fatigue, and could even pass out.
2. The Right Food
To further combat dehydration, pack them foods with high water content, like fruits and vegetables. Produce staples like baby carrots, berries, grapes, celery, and watermelon are very high in water content and easy to pack. When a snack break rolls around, make sure they have bananas, which are filled with replenishing electrolytes.
A well-balanced lunch, complete with carbs and protein, will also help keep energy up and restored. Slip iceberg lettuce, spinach, tomatoes, cucumber slices, and red or green peppers into their sandwiches for more hydration-heavy nutrients.
If it's day camp, and they're resting and recuperating at home, include carbohydrates and proteins like eggs, fish, and beef in their dinner. The carbs will act as an energy source to help them gear up for the next day, and the protein will restore the energy they spent during that day's mental and physical workout.
3. Sun Protection
Oftentimes, sunscreen is left behind in the morning rush to get to camp. Encourage your child to apply in the morning before putting on clothes for the day. Face stick and body spray are a lot easier and less messy to apply than lotion, so they'll save time and reduce hassle.
Send the sunscreen with them and advise reapplication every two hours, as recommended by the Skin Cancer Foundation. Remind them they should do this even if it's cloudy, as they're still experiencing harmful UV rays. They'll probably want to avoid those dreaded tan lines anyway, and with the spray and stick, there's no inconvenience of greasy hands slipping on instruments!
If your teen resists sun protection because of its breakout-causing potential, look for oil-free, non-comedogenic formulas. These are designed for acne-prone skin, and won't clog pores and cause pimples. Waterproof sunscreen is also a good idea, as there is no doubt that they will be sweating.
4. The Right Clothing
Running shorts and athletic tees made of light material do a great job of providing coolness and comfort. Kids with hair on the longer side might benefit from headbands that wick sweat from the hairline. A baseball hat and sunglasses are also great suggestions for extra sun protection.
Your child's marching band probably requires that athletic shoes be worn for the best support during this week of marching. Sporting the wrong footwear can cause ankle twists, blisters, and even more serious injuries, like shin splints. If you're purchasing new shoes, go for those labeled cross-training, or running shoes with wider soles. A broader base for the foot to rest on offers more stability and better optimization for the motions involved in marching.
For their sake and yours, make sure your band camper steers clear of cotton socks as they tend to absorb and hold onto moisture and stench! Instead, opt for moisture-wicking socks. Synthetic socks accomplish the wicking, but, believe it or not, socks made of wool do the best job of keeping feet dry, blister-free, and fresh-smelling. Although Merino wool socks are a little pricier, they can be worn more than one day without washing, and are slower to show wear than synthetic or cotton options.
Keep these keys in mind and your kids will have an awesome time learning new music and perfecting their craft at band camp this summer.
Editor's Note: This blog was originally published on July 12, 2016, and was updated on May 30, 2018.
Next Steps:
Follow our Music Parents

board on Pinterest for more band and music tips.

You can pay for all of these band camp necessities with scrip and earn money towards band fees. Read our Info Kit to learn more.