11 Gift Ideas for High School Graduates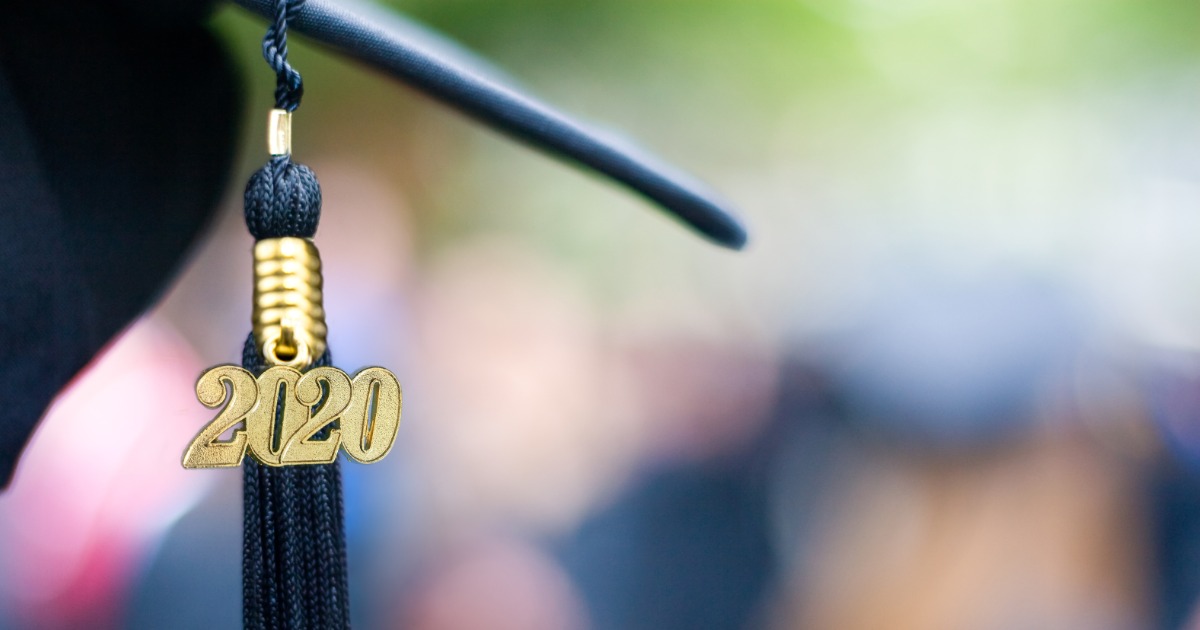 It's time to congratulate the class of 2020 on a major life accomplishment—graduating high school. If you know a grad, or even a bunch of them, you probably need some fresh gift ideas. Below is a list of 11 gifts that are both fun and practical, so the future college students and working professionals in your life will surely appreciate them.

1. Gift cards

Many soon-to-be college freshmen and young professionals have one thing in common: They're strapped for cash. One of the best gifts you can give is gift cards, so they can get exactly what they need. From furniture to school supplies and groceries, there's a gift card for everything on their list. And gift cards are better than cash because you raise money for your organization—at no extra cost to you.

2. Voice assistant

Help them stay on top of their new responsibilities with a voice assistant, like an Amazon Echo or a Google Home. These smart devices can help young adults keep up with the latest news, do homework, listen to music, set reminders, and more.

3. Something sentimental

The transition from high school is a big one. If the grad is moving away, fill a scrapbook with pictures of friends, family, and special moments to ease their mind when they're feeling a little homesick. If you don't have time for a whole scrapbook, even printing out and framing a few of your favorite photos would be a nice gesture.

4. Wireless headphones

Many college students like to listen to music or podcasts as they walk to class, so a nice pair of headphones or AirPods are a great gift. They can also help block out noise when it's time to hit the books and help young professionals concentrate at the new job.

5. Laundry essentials

Mom and dad can't do the grad's laundry anymore. Save them from a future wardrobe malfunction by putting together a laundry kit. Start by finding a laundry basket, then stock it with detergent, fabric softener or dryer sheets, and a bottle of stain remover.

6. Keurig

Encourage the grad to get in the habit of making their morning coffee at home. A Keurig makes it quick and easy to brew a single serving of their favorite brand, and save money by avoiding coffee shops.

7. Travel mug or water bottle

This new stage in life means a lot of time on the go, so grads will need something to carry their coffee, tea, or water from point A to point B.

8. Games

Give the gift that brings new friends together—games. Whether it's cards, puzzles, board games, or trivia, grads will appreciate the excuse to forget about their responsibilities and have a game night.

9. Cleaning supplies

Cleaning is another skill grads will have to learn. Give them things like wipes, a broom, a vacuum, and more supplies to help keep their dorm or apartment tidy. Of course, they might need a reminder to actually use the supplies you give them.

10. Dorm-friendly foods and snacks

Here's something every graduate will really enjoy—food. Most college students can access a microwave, so assemble a bag of microwaveable goodies and also include some snacks they can grab on the way to class or on the way to work. Here's a grocery list to get you going:

Instant rice

Pretzels
Crackers
Cans of soup
Popcorn
Apple sauce
Oatmeal
Granola bars and protein bars
Instant coffee or tea bags
11. Care kit
Leaving home also means leaving your parents' medicine cabinet behind. Make sure the grad is prepared with cold medicine, something to treat stomach aches, pain reliever, nail clippers, bandages, and more things they might need in a pinch.
Have more graduation gift ideas of your own? Comment below!