Keeping the Lights On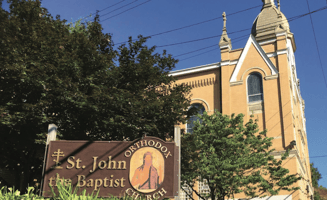 In a small town just east of Pittsburgh, St. John the Baptist Orthodox Church was struggling to pay its bills. John, a parishioner at St. John's, decided to start a program for the church after seeing the impact of gift card fundraising at his daughter's school. It gave the 86-year-old church a way to raise funds for their increasing maintenance and utility costs, as well as other pressing parish needs.
Their program has also created opportunities beyond their community as they have sponsored children to attend summer camps, contributed to weather relief efforts like New Orleans rebuilding projects, and given support to mission start-up churches.
The funds are also used to support the 'Needy Fund' which helps fund groceries, food, and everyday necessities for the neediest members.