Boosting the School Budget and Student Opportunities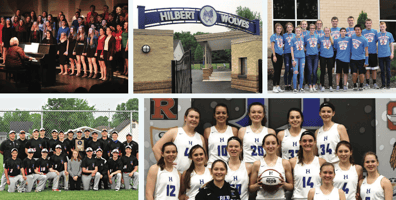 While less than 300 students make up the entire school district in the village of Hilbert, there are countless big dreams. To increase their budget, the Hilbert Athletic and Music Boosters joined forces and started a gift card fundraising program to raise funds.
"We hope to continue to provide the 'extras' to our students to make their school career and extracurricular activities the best they can be."


–Peggy, program coordinator
Through gift card fundraising for schools, parents help raise money for equipment Hilbert athletes need to compete, costumes and sets for the annual school musical, and routine facility maintenance and updates. Peggy, who started the program, mentioned, "We value the high-quality education and opportunities our students have with the excellent teachers, coaches, and school staff, but it's always an added bonus when we can provide more with the Booster Clubs' support."
Learn more about fundraising for booster clubs or start a new program.