Why Public Schools Need a Better Fundraising Solution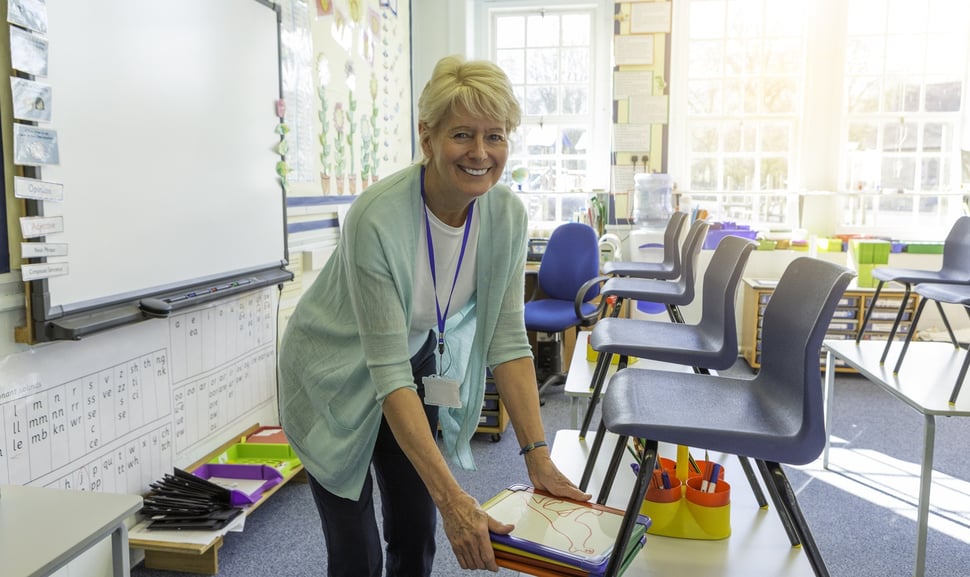 As back-to-school season ramps up, there have been a number of stories circulating on social media about public school teachers asking for donations and starting fundraisers. While many will engage with these posts, either supporting the teacher in their efforts or deciding to go off on rants, the pervasive issue of minimal budgets for teachers persists.
Money reported that on average, most teachers spend more than $500 per year out of their own pocket on school supplies. And yes, that is in addition to sending out school supplies lists to school parents. So, why are they paying so much out of pocket? Simply put, there isn't funding.
The lack of funds is one of the biggest stresses for teachers, and rightly so. They don't want to jeopardize their teaching and classroom experience for their students, which results in teachers going to various lengths to supplement their given budget.
What Teachers Are Doing to Raise Money
Two of the most viral stories from the past couple of weeks involve teachers partaking in unexpected fundraisers. For example, Lauren Stearns, an elementary school teacher in Little Rock, Arkansas, started a GoFundMe page to make sure her classroom was ready to go this fall. According to the KATV story:
…during her first year of teaching she spent $2,000 of her own money to make sure her students had the basic necessities, in addition to engaging activities, games and books to help enhance their learning experience.
Teresa Danks, a teacher in Tulsa, Oklahoma, took a different approach to raise the $2-3,000 she uses for supplies. She stood at a busy intersection in Tulsa asking for money.
$2,000 can seem like an exorbitant amount of money to spend in a school year. But just think about the elementary school level where there is a ton of time devoted to projects and activities that involve some form of crafting, which means that classrooms need supplies. If that's not convincing enough, think about all of the boxes of tissues students burn through and the bottles upon bottles of hand sanitizer that exceed the teacher's yearly allotment. Additionally, some teachers also build a stock of emergency food for students who might be coming to school hungry.
The Importance of a School Supplies List
Instead of running different fundraisers like these, some teachers have also started adding to the school parent's back-to-school shopping lists in the hopes that parents can alleviate some financial stress. While well-intentioned, parents can sometimes see this and feel taken advantage of.
The back-to-school season is rough. Parents are asked to buy items from a pages-long school supplies sheet and then also fundraise on top of that, and they don't know why they are being pulled in multiple directions. But when the alternative is a teacher spending thousands out of their own pocket or students going without basic supplies altogether, the school supplies list gains new importance.
In an article from 2016, Monica Brown, a contributor at the Huffington Post, tackled why parents should buy everything that's on the school supply list and then some. "We should all be interested in what will create the best learning environment for all these kids, for all these little people who will be making big decisions some day," she said.
Brown goes on to talk about how it's requested that parents buy these items at the beginning of the school year; but what happens mid-year when the crayons are broken, the markers are dried up, and the glue sticks can't keep anything together? That's when teachers dip into their pockets and replenish their stock, without saying much of anything.
Brown and many other parents believe school parents need to play their part and buy everything on the list, and subsequently not complain about it, as complaining and groaning feels like an utter insult to teachers. Rachel, the popular Finding Joy blogger, also covered this recently after she had to stop herself from complaining while back-to-school shopping at Target. The shelves were picked over, and the school supplies list was endless, but then she made the connection that if she wants her kids to be excited about school, it has to start with her.
Scary Mommy praised her for her post that gave school parents a bit of a reality check, reminding them that if they want their kids to have a wonderful education and to love learning, purchasing items from the school supplies list is key.
Other Fundraising Solutions for Teachers and Schools
The one downside about relying so heavily on a school supplies list is that, like in Stearns' case where 98% of the students qualify for free and reduced lunch, some parents simply can't afford the supplies and can't contribute. That's when your school might turn to a fundraiser to make stocking the classroom possible.
But what fundraiser do you choose? Donation platforms are great, but the issue here is that schools will always need supplies. Classrooms always need boxes of tissues and hand sanitizer, and the reality is that the schools don't have enough money in the budget to provide these items, so the teacher would be asking for donations constantly. Additionally, school parents are already pressed for time, so they don't have it in their schedule to sell items door-to-door or plan a fundraising event. Luckily, there's gift card fundraising, which doesn't cost parents time or extra money.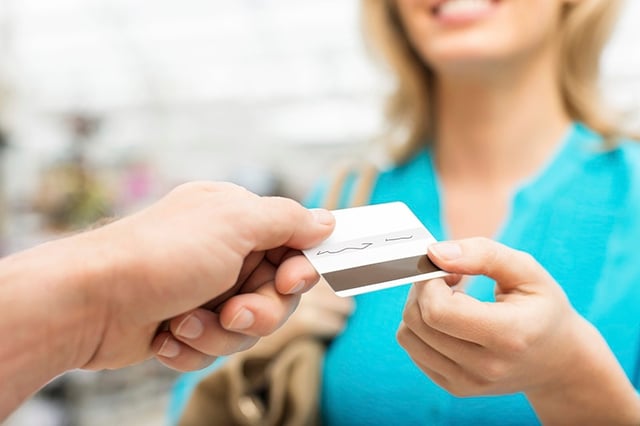 Every single teacher and family at a school can raise money using scrip gift cards on their everyday spending. Even if they are just paying for their gas and groceries with scrip, their earnings will make a dent. One detail that sets scrip apart from other fundraisers is that families can receive some of their rebate earnings back. This built-in motivator leads families to buy more scrip and earn more rebates, which results in more money raised for your school. Plus, using scrip is habit-forming, so your school can raise money all year long.
So how does scrip help with the school supplies scenario specifically? Well, ShopWithScrip offers over 750 retailer brands, so you can use a gift card while you are making back-to-school purchases. A teacher can take the money raised from the rebate earnings and use it to replenish their stock if and when need be, so their hard-earned money stays right in their wallet.
While the pervasive public school budget issues remain, there are a few ways parents can help stock supplies and raise money. Get started today with a sustainable fundraising solution to help out teachers and students.
Next Steps:
Check to see if there are any school supply donation drives happening in your community and give!
Download our free Scrip Fundraising Starter Kit so you can start raising money for your school!