PrestoPay Makes Scrip Fundraising Even More Convenient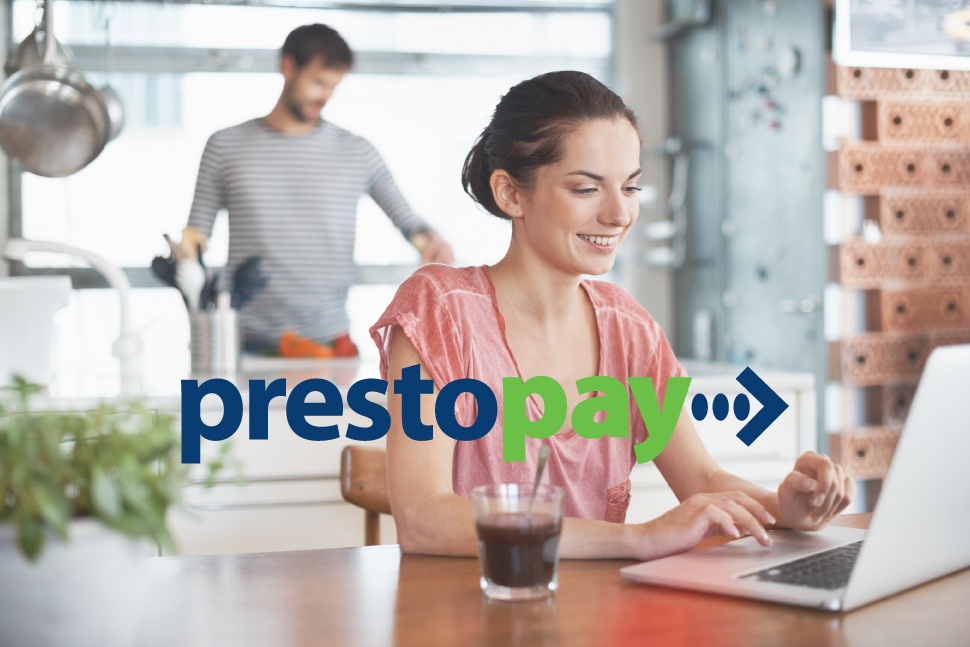 Have you ever partaken in a brochure fundraiser, or filled out a fundraising form where you had to write a check and send it back to the school or fundraising coordinator? Sending a check with your child might be worrisome, and instead of wondering if the check ever made it, you might put more pressure on yourself and deliver the form and check yourself. What a pain.
Let's face it, in this technology-heavy and instant-obsessed age, filled with online bill pay and digital wallets, checks are becoming more of a nuisance. Convenience is becoming the name of the game, and that's even true in the realm of fundraising. People don't want to be inconvenienced, which holds true for not only the fundraising model but also how to pay for the fundraising products.
Scrip fundraising speaks to both sides by fitting succinctly with your lifestyle— you are raising money on your everyday purchases instead of selling items —and by allowing families to pay online with PrestoPay instead of dropping off checks.
How PrestoPay Works
Since 2008, ShopWithScrip families have been able to pay for their scrip orders with PrestoPay. Instead of writing and sending a check in for every order, when you sign up for PrestoPay, you link your bank account to your ShopWithScrip account just once and then create a PIN that is unique to you. Then you're on your way!
Now, fast-forward to placing an order once you've signed up: every time you're on the checkout page, you'll be able to select PrestoPay as your payment option, then enter your PIN and hit submit. You can choose to pay by check whenever you want as well, but as soon as you place a few orders with PrestoPay, you might be saying sayonara to your checkbook. With PrestoPay, the rebates you earned on your order are automatically credited to your organization, and you don't have to worry about cash or checks. Plus, your coordinator doesn't have to lift a finger.
Reasons to Use PrestoPay
As I mentioned, convenience is key. Thanks to PrestoPay, you can order ScripNow eCards, and add funds to your previously purchased cards with Reload and ReloadNow and have your scrip in minutes. Having immediate access to virtual scrip products is habit-forming, so it's no surprise that a family who uses PrestoPay and orders ScripNow and reloads their gift cards earns 45% more than families who don't.
PrestoPay makes scrip fundraising that much more rewarding since you can stop dropping off checks and start getting your ScripNow and Reloads processing faster. Just imagine, you're at the gas station, and your gas gift card balance is low. Reload your card with ReloadNow and pay with PrestoPay, and the funds will be on your card immediately while the rebates go right to your organization.
You'll be a happy camper raising money and using scrip with ease, and your coordinator will also be smiling all thanks to PrestoPay. Not only are you saving them time, but you can also save them on shipping costs if you predominantly order ScripNow and reloads.
One thing to keep in mind is there is a $0.15 convenience fee on every PrestoPay order. But with how many rebates you'll be earning by ordering virtual products, the $0.15 is practically negligible.
PrestoPay Safety
Many people are leery of paying for anything online, but the Automated Clearing House (ACH) process that PrestoPay uses is secure. ACH is used for billions of transactions every year, including payroll direct deposit and Social Security. Since 1974, almost 24 billion transactions have been processed through the ACH, so it's well established and used by banks everywhere.
You might still worry about linking your bank account with your ShopWithScrip account, concerned that something will happen with your information. There's no need to fret, though; all of your PrestoPay information is transmitted through secure data links. Everything is encrypted, so the information stored on ShopWithScrip servers is unreadable.
With everything going digital, and mobile fundraising on the rise, it's only natural for your next fundraiser to have an online payment option. Running a scrip fundraiser gives you just that: an online payment option that is easy, secure, and will ramp up your earnings!
Next Steps:
Want to start using PrestoPay? Contact your coordinator to see if you're enrolled, or watch this video to get signed up.
If you want more information on scrip fundraising, download our starter kit.