MyScripWallet.com is New and Improved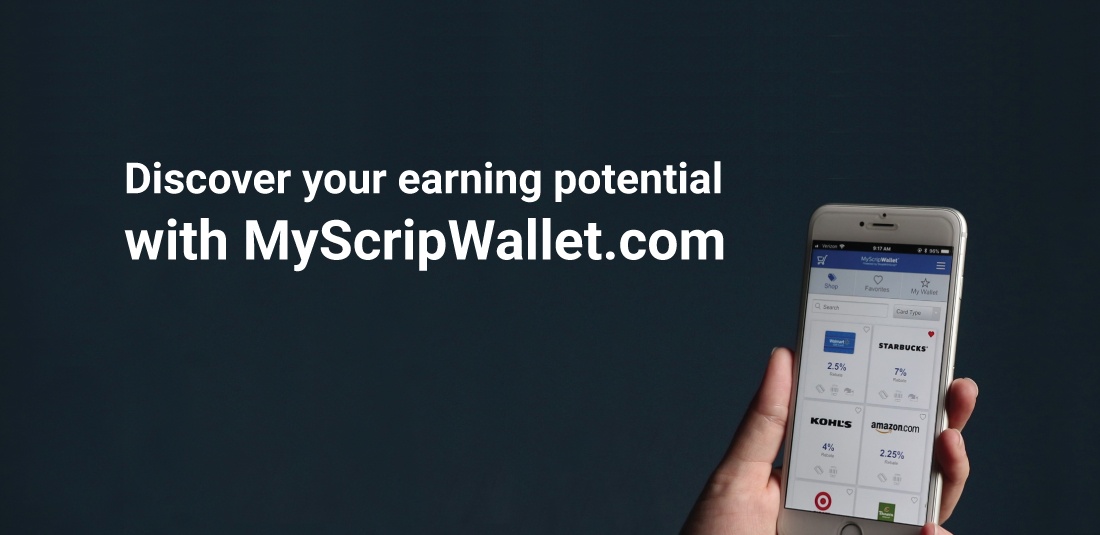 Earning rebates is easier than ever. The updated mobile site pairs the power of ShopWithScrip.com with the convenience of ordering on-the-go—making MyScripWallet.com your one-stop shop for all things scrip.
See the new features in action:
Enroll and Set Up Online Payments (PrestoPay™)
Families can now enroll right on MyScripWallet.com. You can also instantly link your bank account, if paying online is enabled for your organization. The updated MyScripWallet allows families to pay by check, but paying online is perfect for ordering on-the-go.
During physical card sales, one of our parents came in and started to place an order then realized she forgot her checkbook. She needed those cards today. I mentioned, "Hey, place your order on MyScripWallet and just pay with PrestoPay. I can pull your order up right now." Three minutes later, we were filling her order. We could never have done that before and she would have ended up making her purchases at her store without using scrip.
–Claire, St. Matthew School, Hillsboro, OR
Order All Card Types
Order physical gift cards, reloads, and eGift cards (ScripNow®) right from your phone. Physical gift card orders will continue to be shipped to your organization.
Find Your Favorites
In addition to using filters to search by card type, you can also add your Favorites for quicker access.
I love not having to search for the cards I order regularly.
–Lora, St. Joseph School, Olney, IL
Additional Features Include:
Switch between organizations easily
Add a reloadable card
Access your order history
Change your password and username
Coordinators: Spread the Word about MyScripWallet.com
Download the flyer to let families know about the improvements to MyScripWallet.com, and to encourage them to start earning on the mobile website. You can also download the Word Doc version to update with your organization's information.