5 Hacks for the Football Season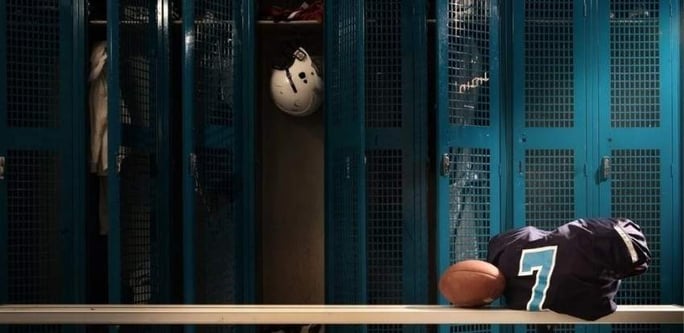 Nothing says "fall" like football, and with the season well underway, you might be just a little bit exhausted! Football parents have to tackle so many chores, from doing laundry that's never ending, to carting kids to and from practice, and packing snacks. Sitting at the games is really your only time to "relax."
We understand your fatigue, but there are tons of hacks out there to help you coordinate your busy life. From making sure no sock from your child's uniform goes missing, to curing stinky cleats, here are five hacks that will make life a little easier this season.
1. Make Homemade Ice Packs
Worried about the bumps and bruises your football player gets during practices and games? Keep some ice packs at home to ease them away. A regular ice pack like what you'd pack in your kid's lunch box is useful in a bind, but these don't allow you to shape it around the injury. Before you try wrap-around ice packs, which can get expensive, create an easy ice pack that never hardens and is easy to manipulate. All you need is:
1 cup rubbing alcohol

2 cups water
Place the ingredients in a Ziploc bag and get all of the air out. Place this in another bag to avoid leakage and put in freezer for one hour before use.
2. Keeping Uniforms Organized
Does your kid always seem to be missing a sock? Keep a box in your laundry room where you store all the clean parts of his football uniforms. This hack saves you and your kid time from searching around the house for what they need, and they'll, hopefully, never forget another sock again!
3.Keeping Them Hydrated
Making sure your athlete is staying hydrated is important, and it might involve more than them just drinking water. When they sweat, they lose a lot of water and salt, so a drink that contains electrolytes will help their body recover from the lost nutrients. Gatorade is a good option, but if you want to lower the sugar, make your own electrolyte water since you most likely have the ingredients right in your home. All you need is:
1 L water

½ tsp salt
¼ cup juice (grape, apple, etc)
Honey (optional)
In a pinch? Try pickle juice or apple cider vinegar! Pickle juice is electrolyte-rich, and vinegar helps regulate blood sugar.
4. Curing the Stinky Cleat Smell
Football cleats after practice never have a pleasant smell. Bacteria loves to live in shoes, and is the likely cause of stinky cleats. One antidote doesn't always get rid of the odor, so here are some options to try:
Baking Soda + Dish Soap + Hydrogen Peroxide: This will take out some of the stains and odor.

Baking Soda + Baking Powder + Cornstarch: Place this mixture in a cotton sock and put in the cleats overnight.
If this doesn't lessen the odor, don't worry! Below are many more ways to get rid of the stains and odor, plus ways to prevent the cleats from smelling so potently. If worse comes to worst, just leave them outside!
5. Save Money on Uniforms and Equipment
On average, it costs $558 for a child to play football if you have to purchase a helmet and pads. Luckily, there's an easy way to fundraise for football teams without having to spend your time going door-to-door asking your neighbors to purchase something they don't need.
You're already shopping for groceries (lots of groceries) every week and getting gas, so why not fundraise while you're shopping for your weekly necessities with gift card fundraising from RaiseRight? RaiseRight allows you to purchase gift cards for your favorite retailers like, Dick's, Amazon, and your local grocery store at face value and receive a rebate percentage that goes directly to your team. Over time these rebates add up, and your team can put that money toward dues and fees, and you could even get some back!
Hopefully these hacks will make the football season a little easier. Don't forget to share these awesome hacks with other football parents since they probably are feeling the football season fatigue just like you do!
Next Steps: