Complete Your Back-to-School Look with These 6 Popular Gift Card Brands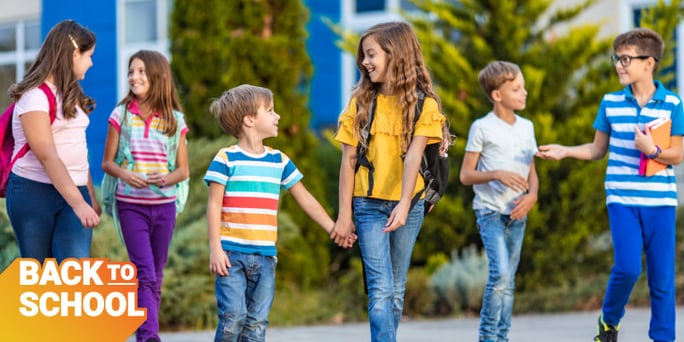 From first days to special moments, the back-to-school season is a great time to incorporate some new style trends into your wardrobe and accessories. Shop these popular gift card brands to find fall styles for everyone while you earn for what you love.

1. Aeropostale
Find the perfect fit when you shop Aero. Throwback to the '90s with the super high-rise baggy jeans, enjoy extra room in the low-rise skaters, and feel how comfortable fashion can be with the stretchy jeggings. Finish the look with graphic tees and hoodies. Stock up on the latest styles so there's less time spent deciding what to wear and more time setting trends. Earn 10% 13% back with each new outfit, now through August 26, with Back-to-School Bonuses.

2. Amazon
When "add to cart" is on your mind, it's time for a little Amazon shopping. Once you start browsing, you'll soon find, well…everything. School and office supplies, home essentials, birthday gifts, and more. Shop for things you need and things you didn't even know you needed. Use gift cards for your purchase, for your Prime membership renewal, or for any of their other services like Prime Pantry, Audible, and more. Earn 1.7% when you shop with gift cards and get your organization closer to its fundraising goal with every purchase.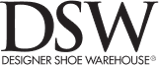 3. DSW
There's a new level of confidence you reach when stepping out in a fresh, new pair of shoes. Whether it's a big day at work, a memory-making event with friends, or the ever-important first day of school. From sneakers to pumps and accessories, DSW has the latest gotta-have-em styles for everyone in the family. Grab the perfect pair of shoes, plus 8% 11% earnings during Back-to-School Bonuses, now through August 26, 2022.

3. GAP Brands
Shopping at the GAP means the whole family is walking out in style. Confident and comfortable, yet current and affordable. When you need an update for everyone's closet you don't have to choose between style and sticking to your budget with their great prices and selection. Be the best dressed at school, sport a classic look for work, shop activewear for the gym, and the littlest GAP shoppers will love the character shop. Gap gift cards can be used in-store and online at Gap, Gap Factory, Banana Republic, Banana Republic Factory, Old Navy, and Athleta brands. Earn 14% 18% during Back-to-School Bonuses, now through August 26, 2022.

3. Target
At Target, you'll find everything you need to make the school year a good one, from classroom essentials to fun ways to show off your student's style and personality. Start with clothing that sends positive vibes and shoes that are stare-worthy. Just as important, backpacks they're proud to carry and a lunch box they're more excited about than lunch itself. Shop Target's unbeatable back-to-school deals and earn 2.5% when you shop with gift cards. Come for the school supplies, stay for the fun stuff.

3. TJ Maxx
Saving big? So smart. Grab all the essentials for the best school year ever at T.J.Maxx and tjmaxx.com where everyday deals keep coming. Don't stop there, get prepared for cooler days ahead with on-trend fall fashions for you and your family, and bring autumn home for less with always-in-style comfy throws, home décor, and accents. All while earning 7% for your organization. That's savings that are twice as nice!
Visit RaiseRight.com or the mobile app to shop popular brands like these and more. Earn with eGift cards, physical gift cards, and reloadable cards for added convenience.